How to make Libya pay for human trafficking – Onitiri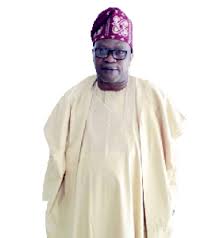 The Secretary-General of Lagos Elders Council, Chief Sunbo Onitiri, has drawn the attention of the Federal Government and world leaders to the plight of Nigerians sold into slavery in Libya.
Chief Sunbo Onitiri Onitiri, who spoke in Lagos at the weekend, also expressed great sadness about what happened to 26 Nigerian young women who died in Italy and blamed the Federal Government for handling the issues with levity.
I am highly in pain for these Nigerian youths and women who had been thrown into unbearable hardship as result of the government's inability to provide for their needs and welfare, and for lack of jobs," the Lagos Elder said. Onitiri, an estate surveyor and valuer who got a Lagos High Court judgment for INEC to conduct the widely accepted but annulled 1993 presidential election won by the late Chief MKO Abiola, called on well-meaning Nigerians to rise up and talk "because this is not the democracy we fought for against the military junta." He also called on the international Court of Justice to treat what is happening in Libya and Italy like war crimes and bring all perpetrators to book. He accused past federal and state governments of irresponsibility and economic recklessness which enabled politicians and top government functionaries and their cronies to loot the nation's wealth, thus creating hardship for the people and joblessness for our millions of youths especially the graduates. Assessing the political situation generally, he said he cries for Nigeria because Nigerian democracy has derailed and collapsed. "This is not the democracy we fought for and which we put our lives on the line to confront the military. Those in power now are not our choice. Many of our politicians have gate crashed into the political system, taken over the apparatus of power in order to loot the nation's wealth without offering good leadership", the Lagos Elder said. "They are desperate for political positions. They can kill, maim and enthrone violence in order to get into political office. The crops of politicians we have now are out to loot the treasury and not to serve the people politics he explained is a call to service, and not for personal enrichment. "Hence our youths and women are running away from the country, others are being sold into slavery in Libya and other African countries. Some of these youths are eager to travel through deserts to Europe and America to do menial jobs that can fetch money, instead of staying home to face hardship. "Even those youths sold into slavery in Libya and other African countries prefer to remain in slavery than to be repatriated back to Nigeria to face hell". Onitiri called on President Muhammadu Buhari to, as a matter of urgency, declare a state of emergency on youth and women matters, in order to find immediate solution to their problems. "He should not forget that these youths are our future leaders and should provide conducive environment for them to thrive". He also called on the government to publish the names of all Nigerians looted the nation's treasury and how much the government has retrieved from them.
---