Human Trafficking: Dalung reads riot act to leaders of sports federations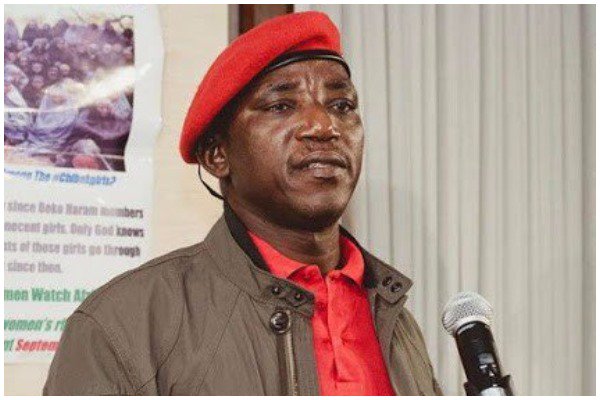 Solomon Dalung, the Minister of Youth and Sports Development, has read the riot act to the Presidents and the Secretaries of all Sports Federations in the country.
He said the Ministry would assist law enforcement agencies to arrest and prosecute them, if they forward names of those who were not sports persons to embassies for traveling visas.
The Minister gave the warning during a seminar organised for the Presidents and the Secretaries in Abuja.
He said that with the monitoring systems put in place by the federal government, the Ministry would take tough measures against those who disregard the warning.
Dalung noted that going by the volume of intelligence reports on human trafficking activities perpetuated through sports federation in the country, the federal government will no longer treat those responsible for such illegalities with kid gloves.
He said it was unlawful for Presidents and Secretaries of sports federations to include the names of their relatives, friends, associates or cronies who are not sports persons in the visa application lists they submit to embassies, describing such as actions as deliberate efforts made towards trafficking of persons.
He said the Ministry would no longer take such abuse of office by the heads of sports federations with levity.
He said: "As the Games Master-General of the Federation, I urge all Presidents and Secretaries of Sports Federation to take their responsibilities seriously
"I have been receiving intelligence reports on acts negligence, gross complicity, and conspiracy carried out to traffic people out of Nigeria through various sports federations..
"Some secretaries of sports federations allow their offices to be used for the purpose of human trafficking; and, this has affected most of the genuine applications for visas. Several countries have denied us visas and when we seek for explanations, the negative reports we get are not encouraging.
"You must not allow the name of anyone who is not a sports person to be on your visa application list. If that happens and the crime is established, you will suffer what I call double jeopardy because you will not only be removed as President or Secretary, but I will make an enormous contribution towards your prosecution by ensuring that law enforcement agencies arrest you.
"Nobody should impress on you or mount pressure on you to include the name of those who are not sports persons in your visa lists. We will no longer tolerate stories of trafficking associated with applications for visa for our sports contingents. We have so many competitions in 2018 and there will be so many temptations. To be forewarned is to be forearmed."
Dalung further warned all sports federation officials against applying for travel visas without routing it through the Ministry.
"Any sports federation that applies for visa without passing it through the Permanent Secretary's office for vetting will not only be penalised but also be handed over to the National Agency for Prohibition of Trafficking in Persons (NAPTIP) for investigation and prosecution."
"If, in the past, visa application were submitted to embassies without the knowledge of the Ministry, we will no longer tolerate that," he added.
---