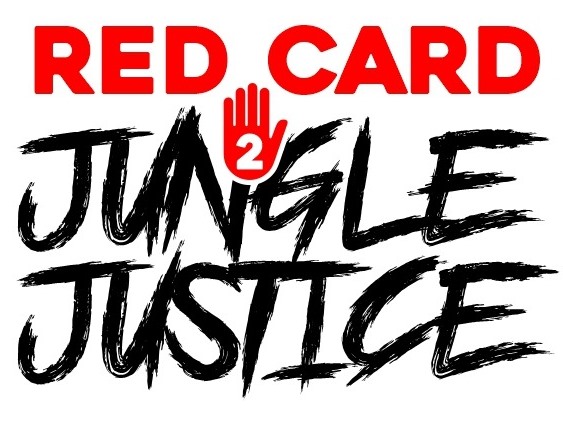 The occurrence and frequency of Jungle Justice in Nigeria has been a major concern to human rights communities, state and non-state actors.  It takes away people's right to life, and is a strong indication of lawlessness and lack of respect for rule of law, which of course is common in Nigeria. It contravenes the Nigeria's Constitution, section 33.(1) Every person has a right to life, and no one shall be deprived intentionally of his life, save in execution of the sentence of a court in respect of a criminal offence of which he has been found guilty in Nigeria.
Many jungle justices go unnoticed and underreported in Nigeria, because it has been able to blend itself into the national narrative of one of the ways 'justice' is dispensed. This ugly practice has advanced to the point where even our urban communities have become theatres for perpetrating this inhumane act. In recent times, we have seen cases of people who have been lynched and set ablaze on mere suspicion of being thieves, kidnappers and the likes. This basically reflects the idea that state institutions of law and enforcement are dysfunctional and lack trust or confidence of citizens.
A survey conducted by Noi-Poll in 2014 revealed that 51% of Nigerians, representing the majority, attribute the high prevalence of jungle justice in the country to a "lack of trust in the law enforcement agencies". In addition, the majority of Nigerians (94%) affirm there is a high prevalence of jungle justice/mob attack in Nigeria and describes it as "a wicked and barbaric act". More findings revealed that almost half of Nigerians (an alarming 43%) have personally witnessed these acts of jungle justice/mob attacks in their localities, while 16% have known the victims of jungle justice/mob attacks.
On October 5, 2012, four students of the University of Port Harcourt in Nigeria were beaten and burnt to death by a lynch mob, for allegedly stealing a Blackberry phone and a laptop. Also, in 2012, a little boy was burnt alive at Surulere after it was alleged he attempted to steal.
According to Daily Trust, between January 2019 and April 2019, 24 people have been killed, 7 assaulted and tortured in seventeen states across Nigeria. Katsina, Lagos and Bayelsa have three cases each, Nasarawa and Gombe, 2 cases each while Anambra, Ondo, Delta, Ekiti, Edo, Enugu, Benue, Abia, Federal Capital Territory (FCT), Kwara, Cross River and Oyo have a case each. In a case in Edo, a lady was beaten and has pepper inserted into her private part.

Further analysis of the cases by Daily Trust showed that in 2019, a Sound/Music operator was killed in Umuoji, Anambra after he was mistakenly tagged a kidnapper. Two men were killed in Jibia Local Government Area Katsina on suspicion of being informants to bandits.
In Lagos, a 26-year old man was killed by miscreants along Oshodi-Apapa expressway over false allegation of robbery.
Over time, it has been discovered that some victims of jungle justice are often innocent and harmless people who are just unfortunate. There is no justification for jungle justice. It is an act of lawlessness, bridge of rule of law, and inhumane.
Goal 16 of Sustainable Development Goals (SDGs) emphasized on Peace, Justice and Strong institutions. However, we cannot hope for such where jungle justice, no rule of law, torture, and conflicts are prevalent. Jungle justice has a destructive impact on country's development; it is not inevitable and must be addressed. Promoting rule of law, human rights and ensuring strong institutions of law and order are key to ending jungle justice in Nigeria.
In 2017, Sen. Dino Maleye sponsored Anti-Jungle Justice Bill (SB. 109) which was meant to help to curtail, protect and prohibit Nigerians across the country from meting out extra-judicial justice to perceived offenders without recourse to statutory legal channels. However, this bill has not gained much attention to make it scale through the National Assembly.
We have also observe that there is no mechanism put in place to address this menace; such mechanism would have included re-orientation, public enlightenment, strengthening institutions of law and order, and sensitizing those who have the propensity to lynch on suspects, and also introducing anti-jungle justice policy.
There is urgent need for human rights defenders, civil society organizations, law enforcement agencies, and relevant government bodies to collaboratively tackle jungle justice.
About Red Card to Jungle Justice Campaign
#RedCard2JungleJustice is initiated to sustainably discourage beating, extra judicial killings, and lynching of citizens. #RedCard2JungleJustice campaign is aimed at mobilizing human rights defenders, civil societies, law enforcements, youth, survivors of jungle justice, journalists, social media influencers, celebrities, traders, and other interested individuals to speak up and demand a sustainable action against jungle justice.
Objectives:
• To stimulate the interest of civil society, media, law enforcements, government agencies, and the general public in tackling jungle justice.
• To foster action among critical stakeholders against jungle justice
• To increase awareness among citizens on the need to end jungle justice
Join us on #RedCard2JungleJustice
To get involved in this campaign, contact [email protected] or [email protected]