Tribute to Our Anti-Human Trafficking Ambassador- Rachel Bakam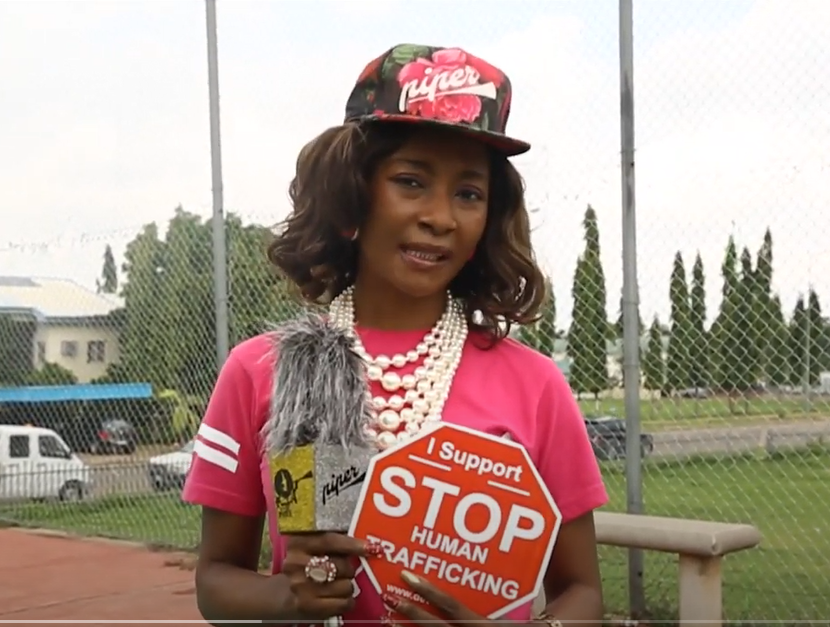 We all miss Rachel. Everyone should.
Full of life
Full of hopes and dreams
Peace loving
Even tempered
Flexible attitude towards work and life generally
Kind hearted
Easy going
Not demanding
Witty
Consistent
No one saw it coming. That is why we ask, what is the meaning of life? A complex concept-life. Beyond science and philosophy, we chose to define life as service to humanity, fulfilling purpose, leaving your foot prints in the sands of time, impacting lives positively and putting a smile on people's faces. It not how long, but how well it is lived. Hence, our greatest consolation; Rachel lived a good life.
Being our Anti-Human Trafficking Ambassador was just one of the many amazing things she did; founder and CEO, actress, writer, TV presenter, producer, philanthropist etc. Versatile; everything she did, she gave her best. Selfless, she loved to see people happy. Cheerful; she never stopped smiling. No one would have imagined she was fighting something because she stayed strong till the very end.
Rachel was so passionate about combating human trafficking and other human rights abuses. She contributed immensely in supporting Devatop Centre for Africa Development in tackling human rights abuses.
Ohhh we remember how we usually call her a day or few days before our anti-human trafficking events, and she will say, "I will be there to support this cause". On that day, she will arrive majestically. Her arrival always brings encouragement to DEVATOP team and volunteers. Her speeches motivate us.
"It does not matter how long you are spending on the earth, how much money you have gathered or how much attention you have received. It is the amount of positive vibration you have radiated in life that matters"-Amit Ray. It's sad that we have to talk about you in past tense now. But we are proud of the life you lived and we are grateful to have shared in your beautiful journey. Rest in power, Rachel Bakam, Our Anti-Human Trafficking Ambassador
From DEVATOP Team
---