7,430 cases registered under campaign against human trafficking: FIA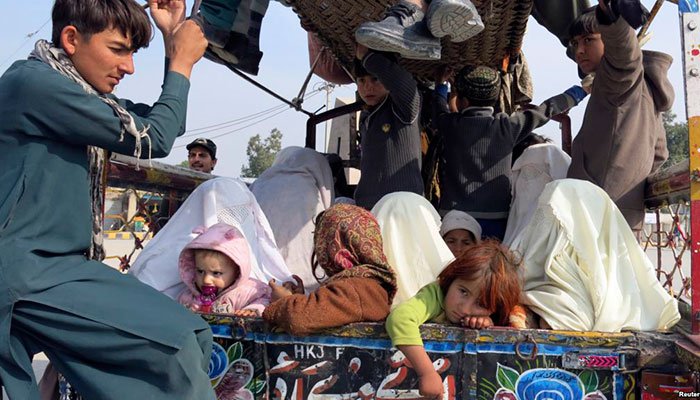 ISLAMABAD: The Federal Investigation Agency (FIA) claimed it nabbed 7,381 persons involved in human trafficking during two years but registered 7,430 cases of the crime, as part of its countrywide campaign.
A break-up of registered cases against human traffickers showed that a total of 4,096 cases were filed in 2016, of which 3,349 were in Punjab, 140 in Khyber Pakhtunkhwa (KP), 77 in Sindh, 181 in Balochistan, and 349 cases in Islamabad Capital Territory (ICT).
Similarly, a total of 3,334 cases were registered during 2017, of which 2,784 were in Punjab, 85 in KP, 82 in Sindh, 59 in Balochistan, and 324 cases in ICT.
The total number of persons arrested and involved in human trafficking during 2016 and 2017 were 4,233 and 3,148, respectively.
Of the aggregates, 3,635 were arrested in Punjab, 138 in KP, 29 in Sindh, 11 in Balochistan, and 420 in ICT as opposed to 2,746, 69, 31, 4, and 298, respectively.
When contacted regarding action taken against traffickers and agents involved in the Turbat incident — in which 15 persons lost their lives recently — sources at the Interior Division said Thursday that a video was uploaded on social media on November 15, 2017, regarding the murder of 15 innocent Pakistani nationals in Turbat, Balochistan.
The deceased were from different districts of Gujranwala, Punjab, and were en route to cross the Pak-Iran border illegally, with the facilitation of local and cross-border human smugglers to Europe via a land route passing through Iran, Turkey, and Greece.
Later, the sources said the same video was telecast in electronic media.
The FIA took immediate action and initiated legal proceedings against the human smugglers and other suspects involved in this incident.
After three days, on November 18, another media report was run, according to which five more innocent persons were killed by unknown murderers in Balochistan's Kech District.
These people were also from Gujranwala and were being smuggled to Europe via the same route.
The sources said the FIA's Gujranwala and Gujrat branches immediately contacted the bereaved, discovering during preliminary interrogation the fact that local agents took the deceased to Quetta on October 31 via a bus from Gujrat.
It was further disclosed by their families that the deceased were then to be taken to Iran.
The agents based in Turkey, Greece, Italy, and Germany were also in contact with local agents in Quetta as well as those in Iran for getting the deceased to Italy and Germany through the aforementioned route.
The FIA's Gujranwala and Gujrat branches then contacted the victims' families to obtain information pertaining to the agents involved, and, upon disclosure, 7 First Information Reports (FIRs) were registered.
Of these, 17 have been identified and 7 arrested.
Two of those identified presently reside abroad, while one has been identified by the FIA's Balochistan wing during the investigation.
Other law enforcement agencies (LEAs) and intelligence agencies have also been taken onboard to finalize the investigation.
As the call date records (CDRs), VeriSys and locations of the victims' mobiles, and the agents involved are being compared and analyzed, 14 Iranian agents have also been identified.
Letters have been issued to the Interpol and the Ministry of Foreign Affairs for contacting the Iranian authorities for apprehending the 14 agents based in the neighbouring countries.
LEAs and other authorities are sharing valuable information as and when received.
---