How $7M will help human trafficking survivors find housing in Ontario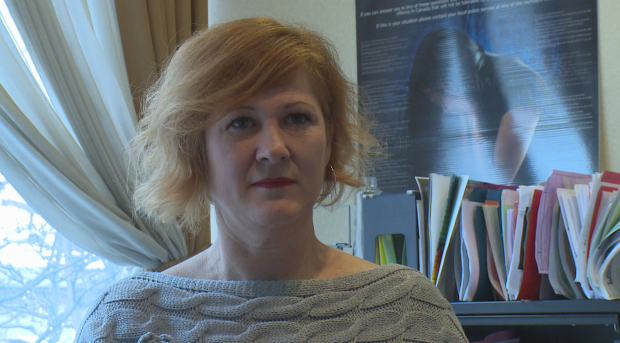 More than a dozen groups that support survivors of human trafficking will receive $7 million to be used for housing supports from the provincial and federal governments.
The money is part of Ontario's Anti-Human Trafficking Community Supports Fund and Indigenous-led Initiatives Fund.
The Legal Assistance of Windsor (LAW) group is getting close to $600,000 that will be used to help clients obtain affordable housing in the form of rent supplements.
"One of the common issues that we find is that people need to re-establish some stability," said Shelley Gilbert, Executive Director of LAW.
The Human Trafficking Problem
Gilbert said that she feels people are "certainly recognizing a level of desperation" that people face when they get caught up in human trafficking.
"You recognize the crisis that people are in, the long term trauma that people are dealing with," said Gilbert.
She said more people are using LAW's services and believes the increase comes from public awareness that makes it known places like LAW are able to offer support.
Gilbert said another key asset to help provide support for victims of human trafficking are the survivors who have used the services LAW offers.
Why housing is the key
"When you're homeless or you're couch surfing from place-to-place it's very hard to make appointments," said Gilbert.
She said that the best way to get someone into a safe community with support is through affordable, long-term housing.
"It allows people to find housing that is safe and they can afford."– Shelley Gilbert, Executive Director of LAW
"Housing that they can grow forward in, having an opportunity to develop that foundation … so they can see the services that they're supposed to see," said Gilbert.
​Where the money is going:
Legal Assistance of Windsor (Windsor) – $598,500
Addiction Services of Thames Valley (London) – $209,760
London Abused Women's Centre (London) – $393,750
Sexual Assault Survivors' Centre Sarnia Lambton (Sarnia) – $236,250
How the money helps
The money is "approved for funding to help survivors of human trafficking pay their rent" according to a release from the both the federal and provincial governments.
Gilbert said the money will be combined with money from Ontario Works to reach rent levels that open up safe communities for survivors of human trafficking.
"We know that there are no apartments available in Windsor-Essex county for $390 dollars or whatever you have for rental allowance," said Gilbert, adding that there is a maximum amount available depending on the situation.
"It allows people to find housing that is safe and they can afford."
---