A Man Sentenced to 472 Years for Human Trafficking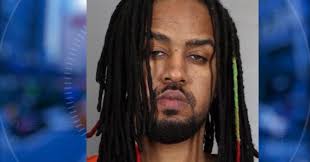 CENTENNIAL, Colo. — A convicted child sex trafficker from Colorado was sentenced to 472 years in prison on Tuesday, the longest sentence for a human trafficking case in U.S. history.
Brock Franklin, 31, was found guilty of 30 counts, including soliciting for child prostitution, sexual assault and kidnapping by an Arapahoe County jury in March.
Franklin recruited young girls and women, and forced them into prostitution. There was physical abuse if they didn't cooperate.
He was one of seven people indicted by a statewide grand jury in 2015. Franklin was considered the leader of the human trafficking ring.
Three girls and five women cooperated with prosecutors during the case, which was brought under Colorado's Organized Crime Control Act.
"I can't begin to even explain what he did to my life," one of the victims, Breahannah Leary, said.
Franklin walked into the courtroom calm and collected. He sat quietly as a judge read his fate. One victim stood up and addressed the court.
"Reading it today, and speaking and actually saying how I felt, and him having hearing and have to sit there and listen and listen to me, that brought me so much joy and that's why I came today," Leary said.
Sex trafficking continues to be a problem.
"A 400-year sentence sends a strong message across the country that we're not going to tolerate this kind of violence to women and vulnerable populations," Janet Drake with the Colorado Attorney General's Office said.
The indictment shows drugs were used to control the women and girls. They had to meet a daily quota. Franklin forced them to have sex with him, then he'd sell their services online.
The crimes happened at hotels across the metro area.
The defense asked for the minimum sentence of 96 years. The victims and prosecution asked for more — and that's what Franklin got.
"He deserves every single minute in those walls," Leary said.
Authorities believe more women were victimized.
He was found guilty of:
Violating the Colorado Organized Crime Control Act
Human trafficking of a minor
Pimping a child
Patronizing a prostituted child
Soliciting for child prostitution
Inducement of child prostitution
Pandering of a child
Procurement of a child
Sexual exploitation of a child — producing a performance
Contributing to the delinquency of a minor
Human trafficking of a minor
Second-degree kidnapping
Pimping a child
Patronizing a prostituted child
Soliciting for child prostitution
Inducement of child prostitution
Pandering of a child
Procurement of a child
Contributing to the delinquency of a minor — prostitution
Contributing to the delinquency of a minor — unlawful use of controlled substance
Distribution of a Schedule 1 or 2 controlled substance to a minor
Soliciting for child prostitution
Human trafficking of an adult
Five counts of pimping
Sexual assault
Attempt to commit pimping
Source: http://kdvr.com
---