TALKAM HUMAN RIGHTS ESSAY COMPETION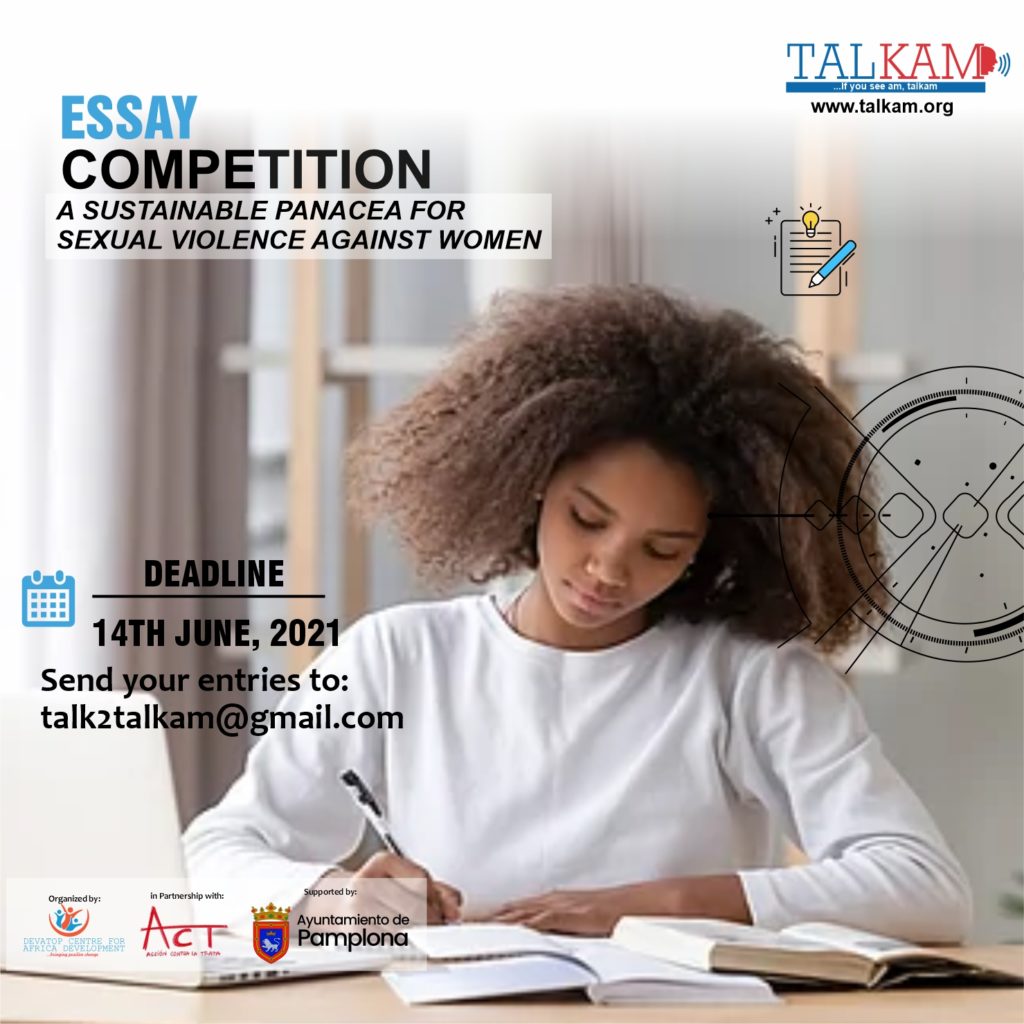 A SUSTAINABLE PANACEA FOR SEXUAL VIOLENCE AGAINST WOMEN
Devatop Centre for Africa Development in partnership with Accion Contra La Trata and Pamplona City Council, through its TALKAM project, hereby invites interested participants to send in their entries for her essay competition on the topic: A SUSTAINABLE PANACEA FOR SEXUAL VIOLENCE AGAINST WOMEN

Your essay should share original and creative solutions to the challenge of violence against women, which has been on the increase in recent times. As you share your creative solutions, you may address the current methods of handling this challenge and why they have failed.

The first stage of the competition is submission of articles. After which, the top five (5) articles will be selected and a short summary of each of them will be posted on twitter, and the authors will invite people to vote. The article with the highest votes wins.
RULES
Words – 500-1500 words (not less than 500 words and not more than 1500 words).
Font size – 12 points
Format – MS Word
Deadline – 22nd June, 2021
1st Price -N15,000 and Certificate of Participation
2nd Price N10,000 and Certificate of Participation
3rd Price – N5,000 and Certificate of Participation
Exclusivity : plagiarism will disqualify your entry. Kindly ensure your work is original.
The essay should carry your name, email address, and phone number at the top. You can send your entries to [email protected]

For questions and inquiries, please send an email to [email protected] or call +234 9030002362
---