TRAINED TALKAM HUMAN RIGHTS ADVOCATES CARRYOUT AWARENESS CAMPAIGN IN FCT ABUJA (PART 1)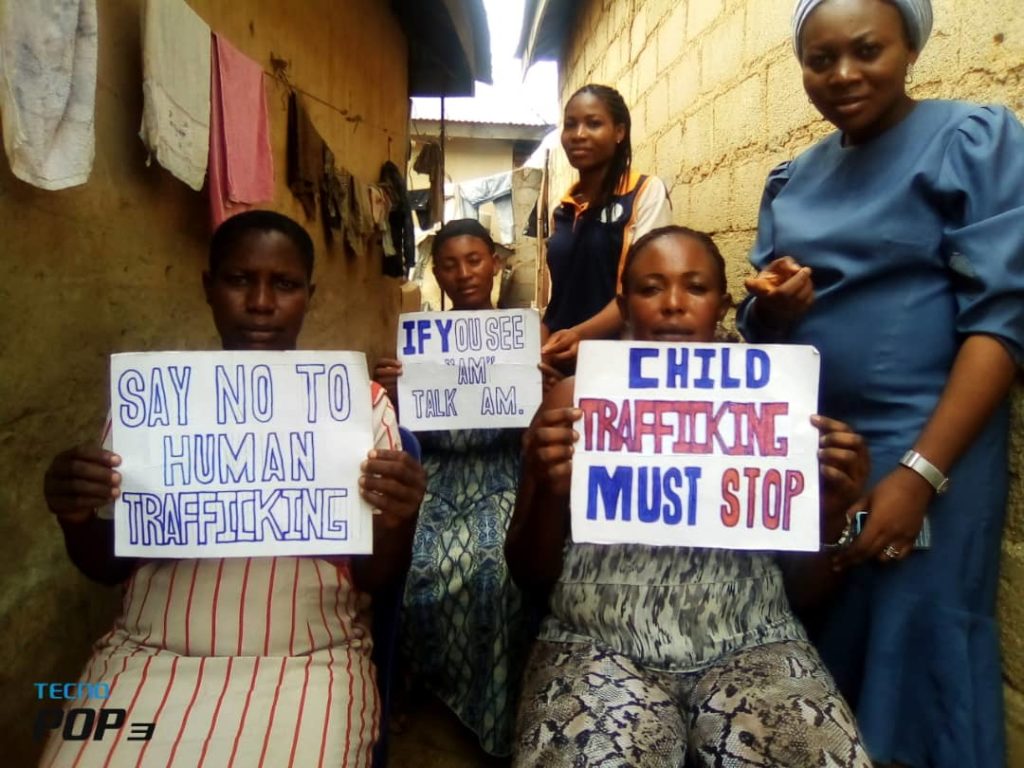 TALKAM Against Trafficking and Sexual Abuse (TATA) is a project implemented by Devatop Centre for Africa development in partnership with Accion Contra La Trata and funded by Ayuntamiento de Pamplona Spain. The project is being implemented in Edo State and Federal Capital Territory in 2021.
Under this project, over 100 stakeholders in Edo State and FCT were trained as anti-human trafficking advocates and were provided with resources to carry out community services (by sensitizing community members about combating sex trafficking and sexual abuse).
The training has stimulated and motivated the participants to be at the forefront of combating human trafficking in their communities, and many of them have carried out awareness in markets, churches, mosques, schools, etc.
Here, we are featuring and celebrating four (4) women who carried out sensitizations in their communities in FCT Abuja.
1.Chiemezie Emelda Nweke invited Mr James Ikape to my school for the Parents and Staff meeting to create awareness on human trafficking, gender based violence and child abuse. The training was attended by about 60 persons.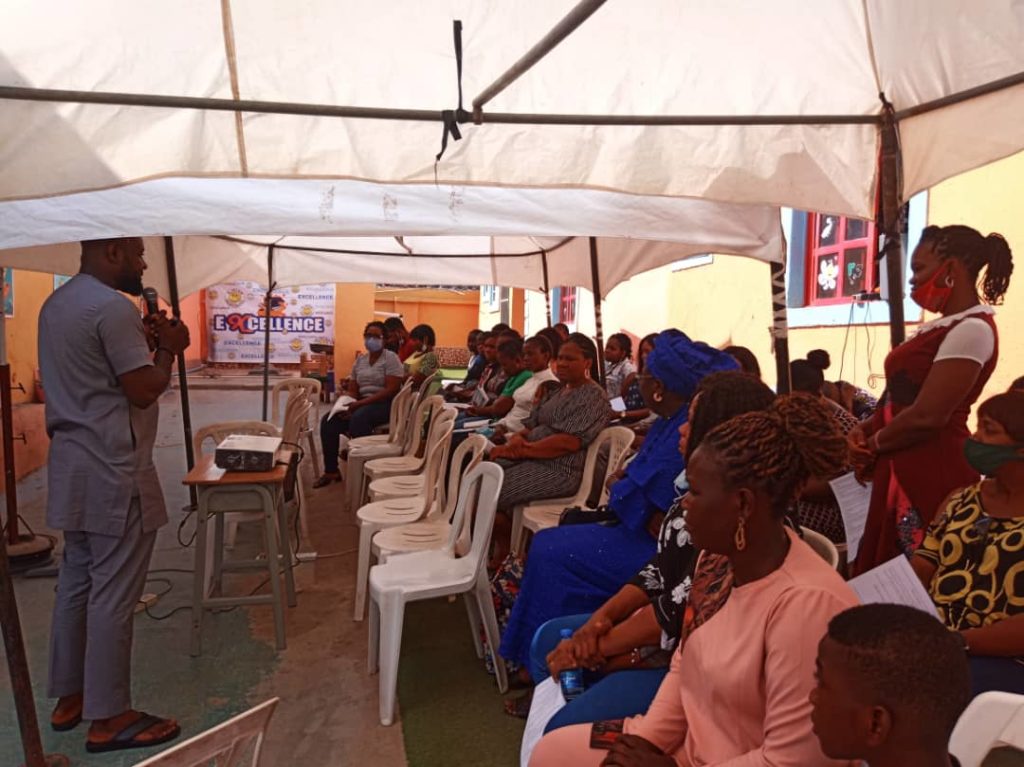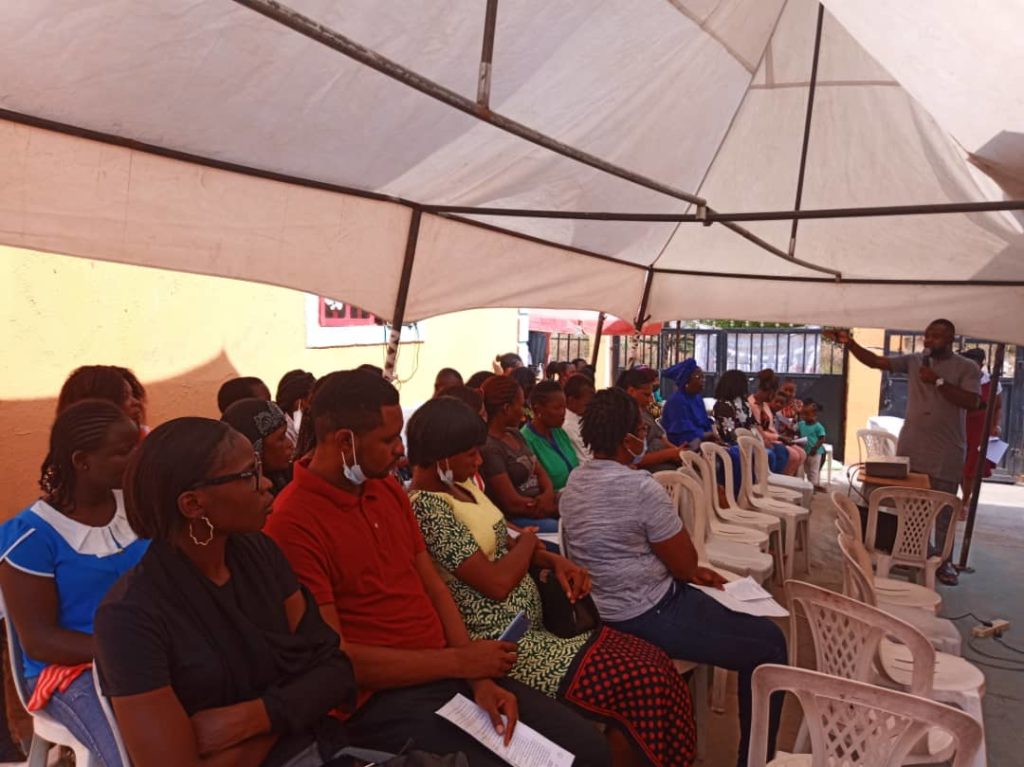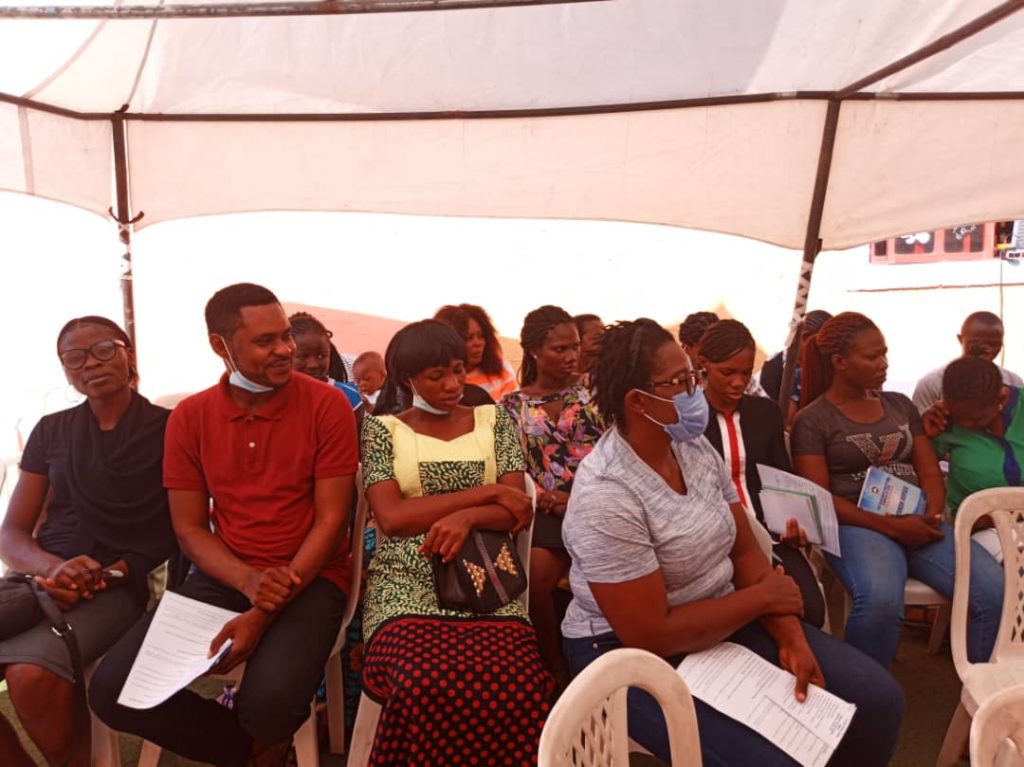 2.Mrs Paulina Ibrahim held an awareness campaign on human trafficking, gender-based violence and child abuse at area 10 GarkI Abuja municipal area council. Over 40 persons in attendance including the Honorable Chairman of Abuja municipal area council in person of Hon. Abdullahi Adamu Candido.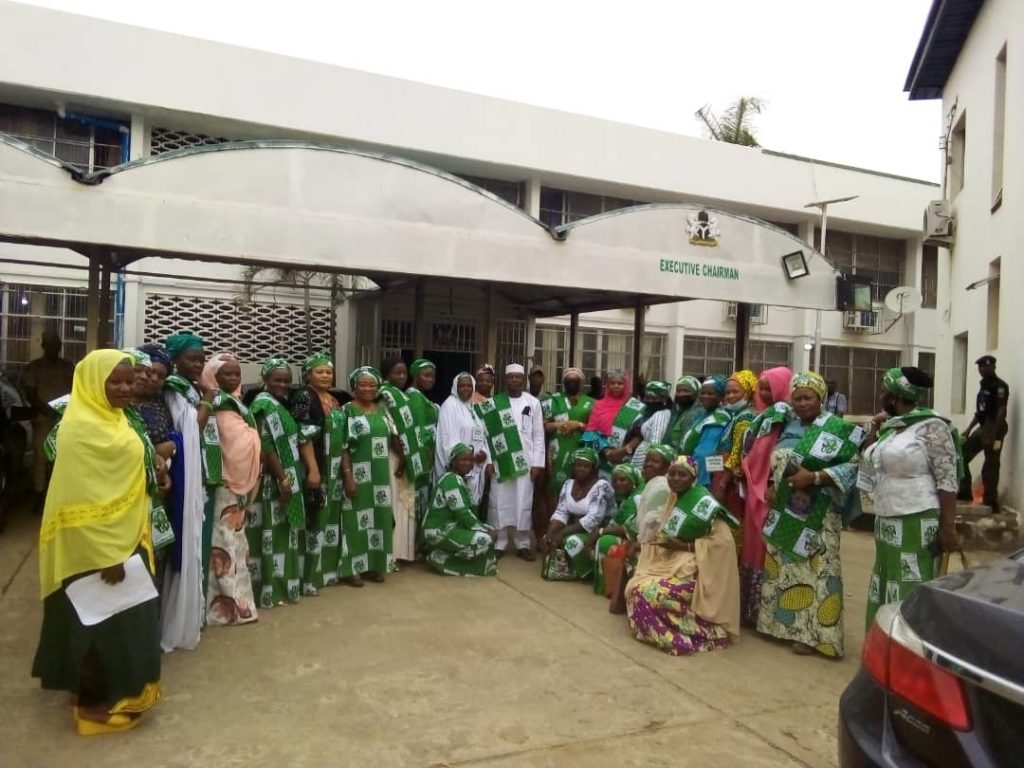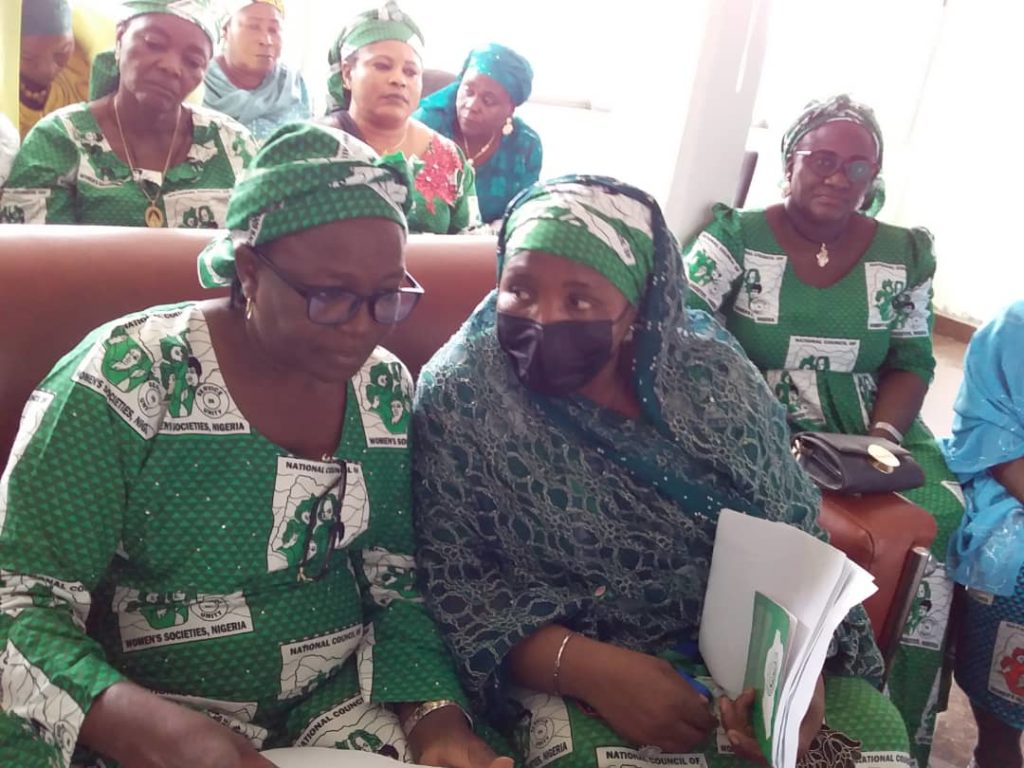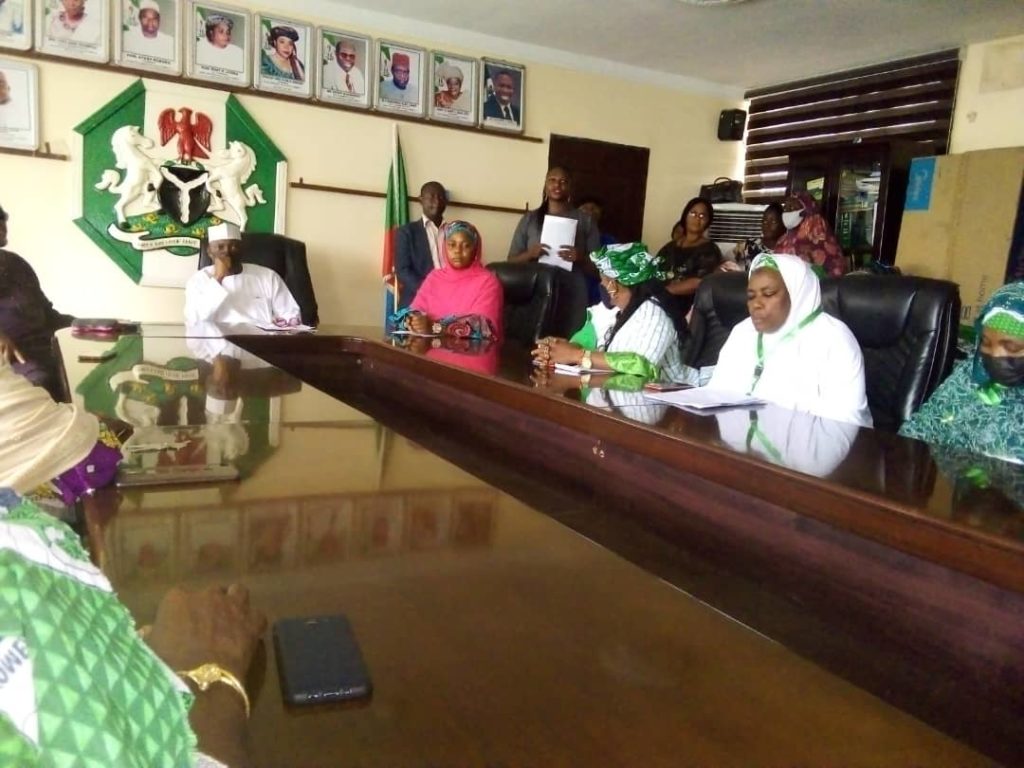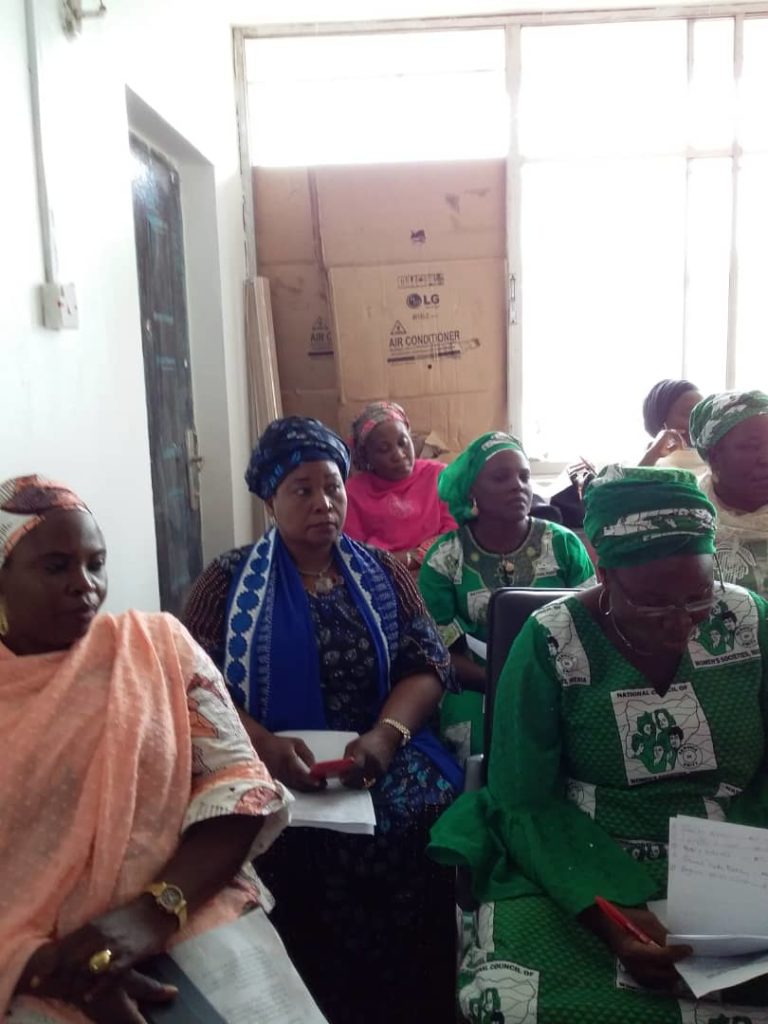 3.Umar Sule invited youths and elders of Dukpa community to a meeting where he enlightened them about human trafficking gender and child abuse. He employed questions and answer method to sensitize the about 30 persons were present for the meeting.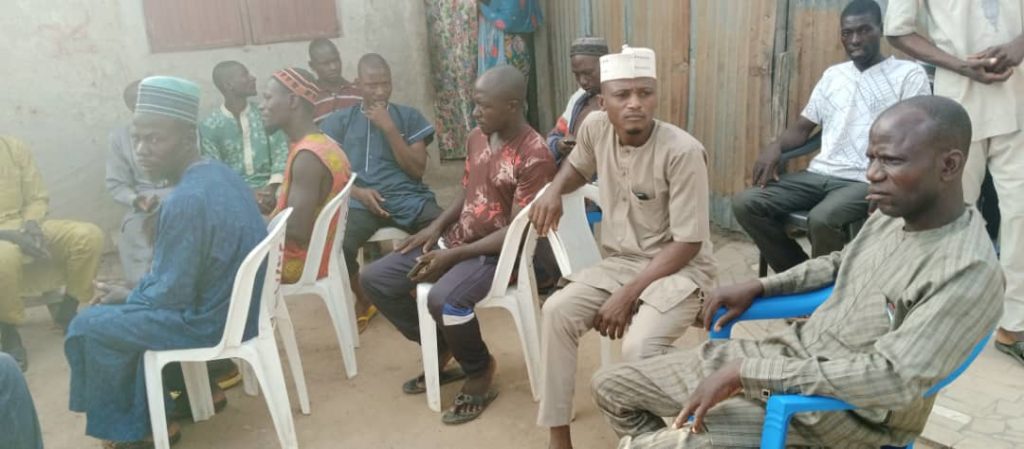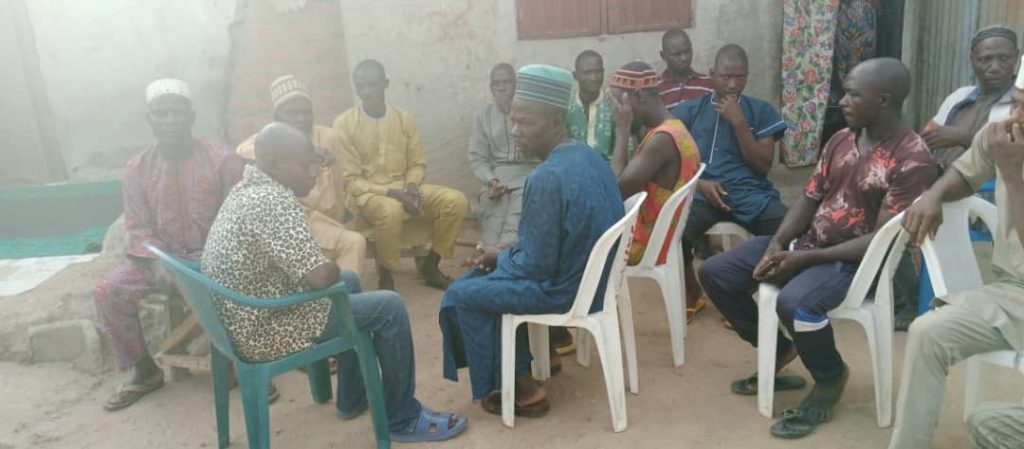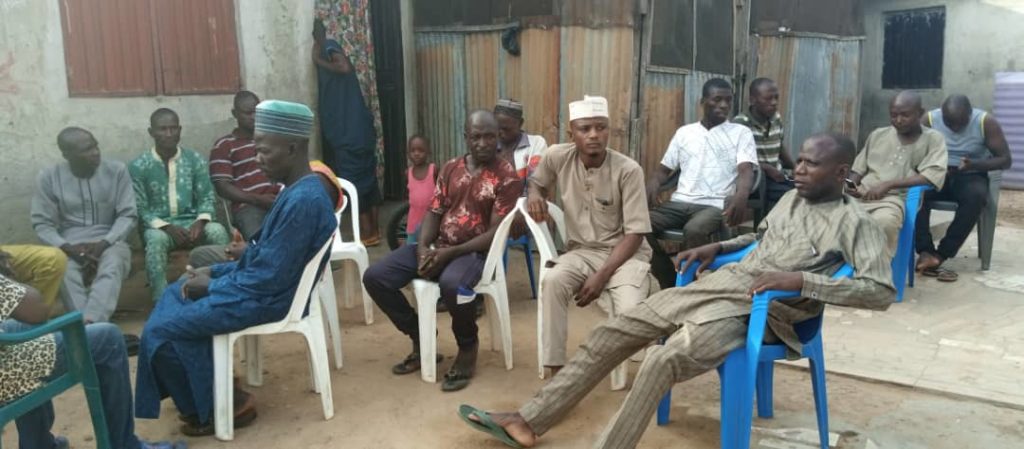 4. ASABE Habila carried out sensitization program and educated over 50 women, men and children in her community in Federal Capital Territory. She used one of the primary school compounds in her community to organize her community project. She taught them how to identify and report trafficking and gender-based violence.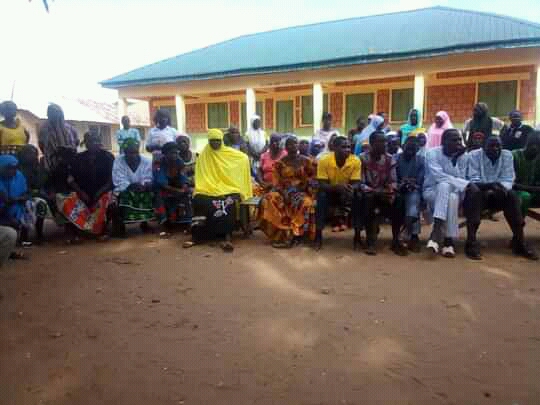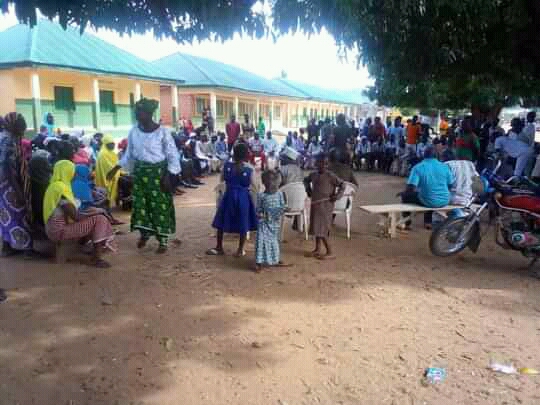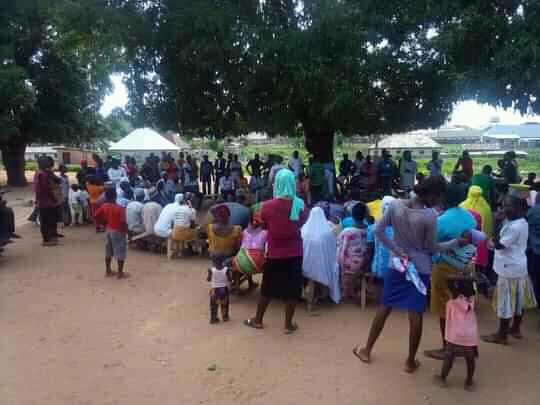 5. Bulus Rose Yohanna carried out sensitization to about 30 people in Mrs Carol shalom School in Federal Housing, Lugbe, Abuja. she had an interactive session about human trafficking and gender based violence with her audience.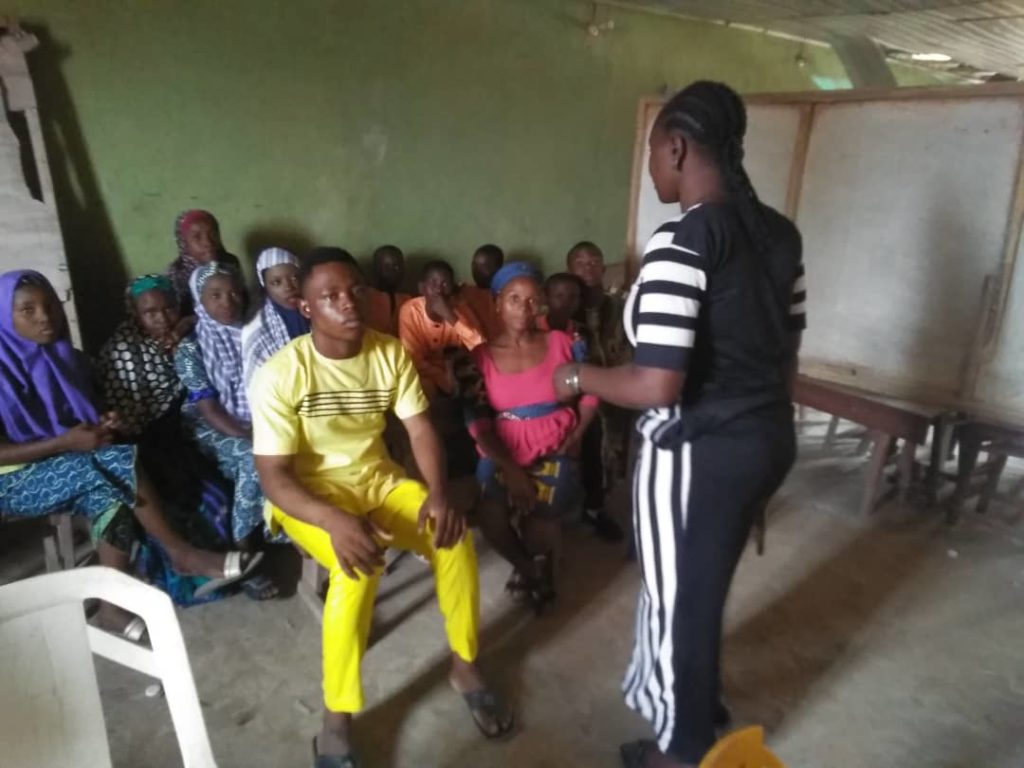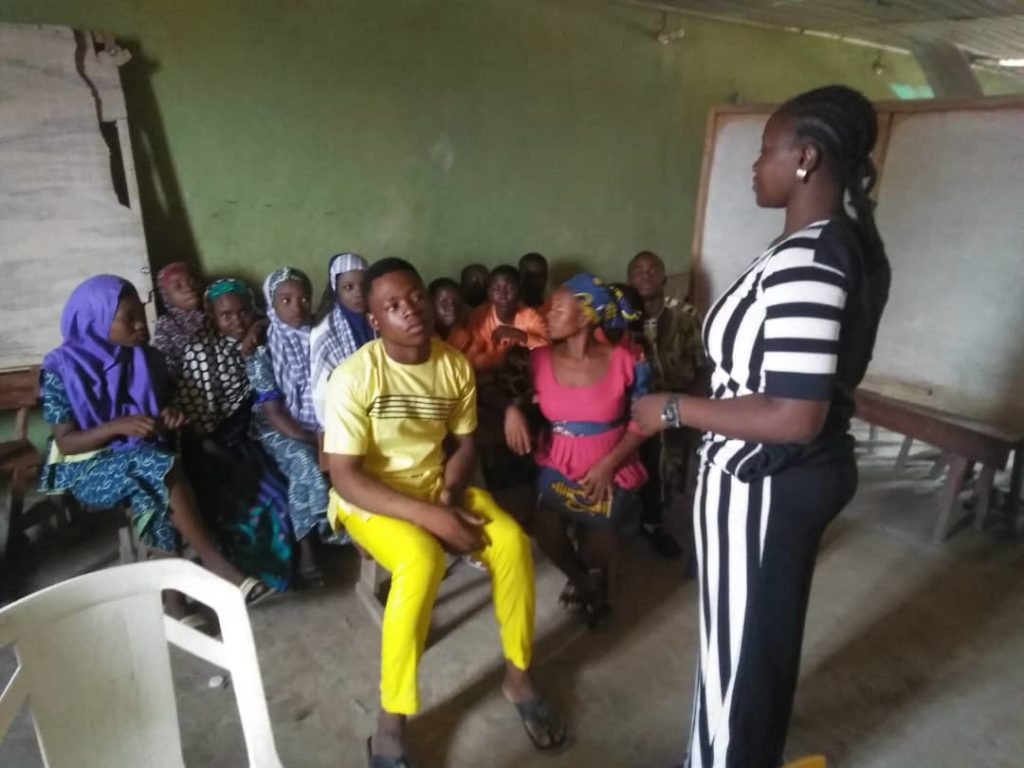 6.Adebowale Amarachi Ann sensitized over 40 people on anti human trafficking, gender-based violence and child abuse sensitization in New Jerusalem, Dutse Makaranta Abuja and Phase 4, Kubwa, Abuja.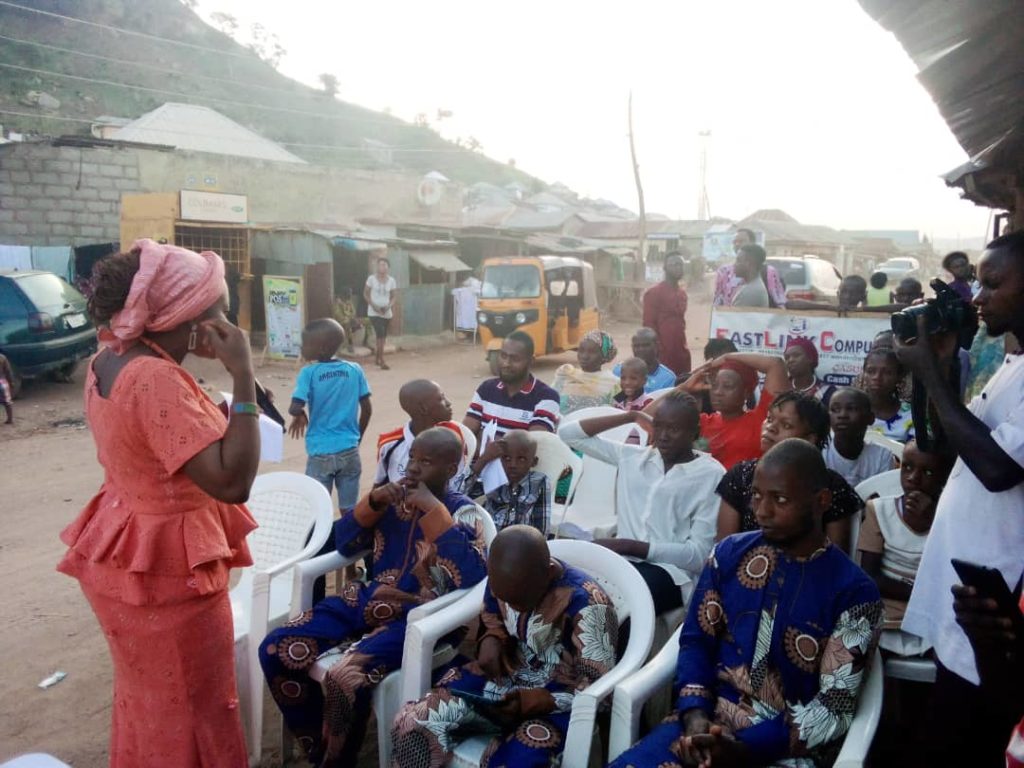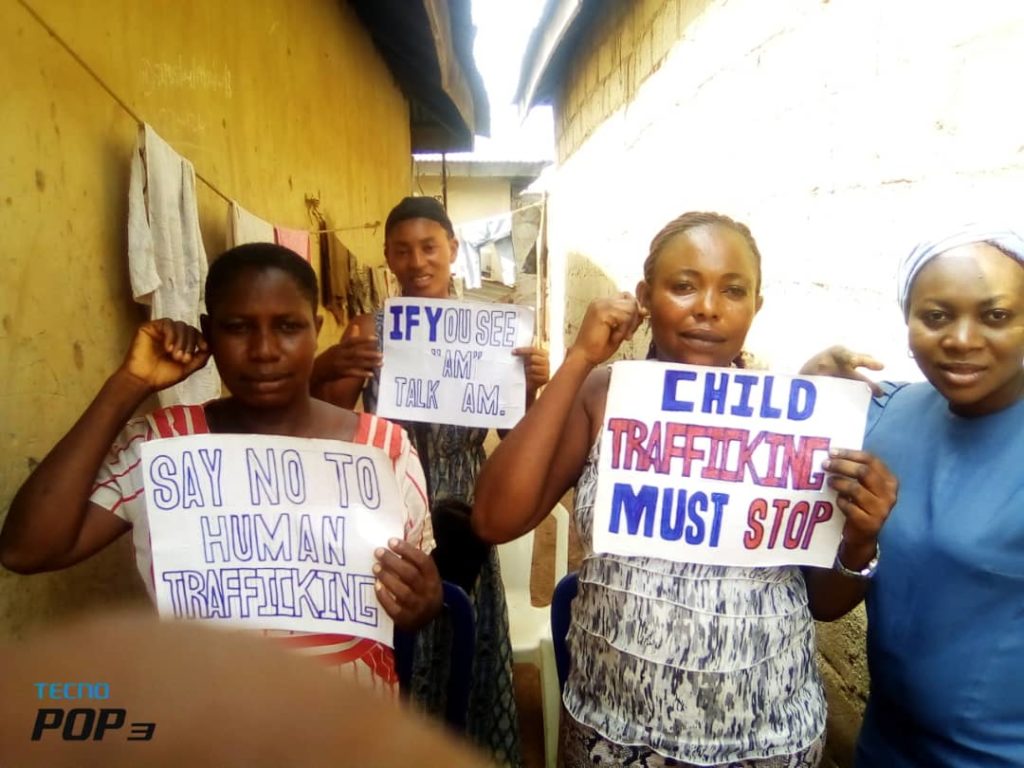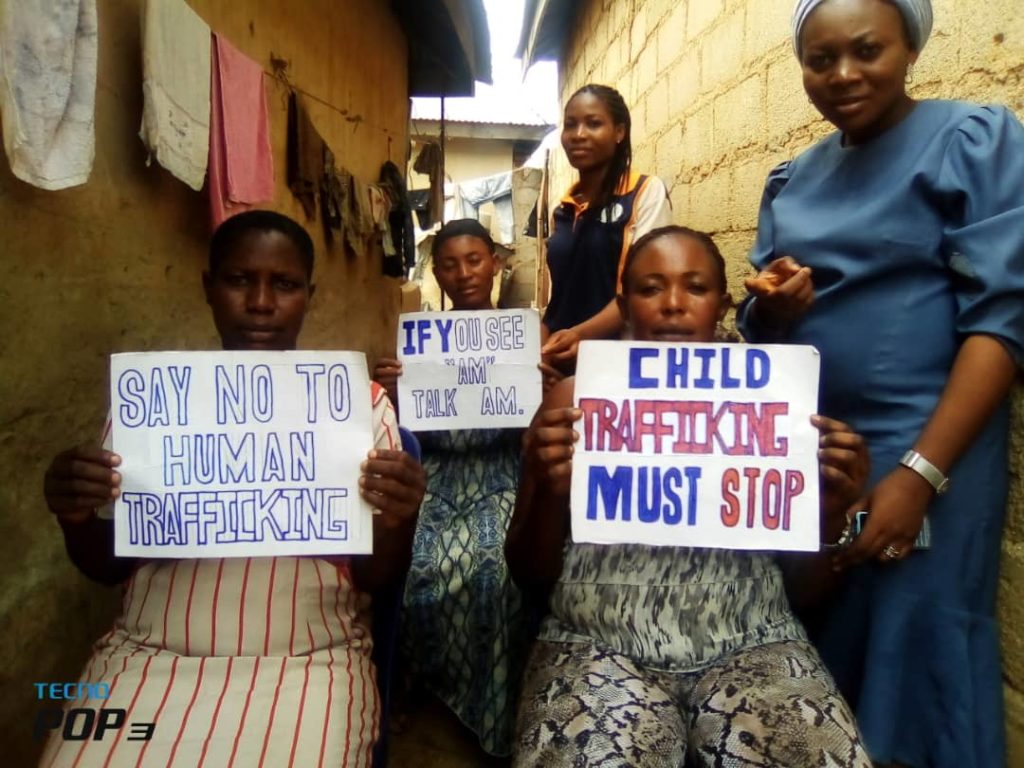 7. Mrs Adibe took the opportunity of being part of a hiking group to sensitize over 30 people on human trafficking and the danger of irregular migration during hiking break.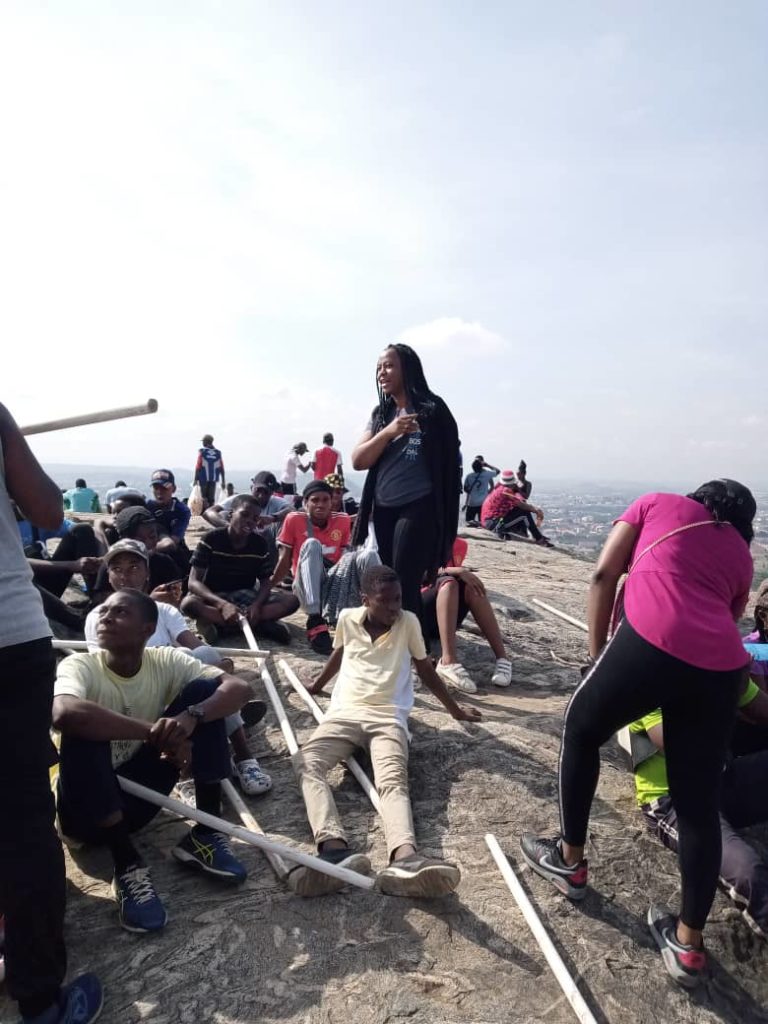 ---