Devatop Centre for Africa Development Sensitizes Marketers on the Dangers of Human Trafficking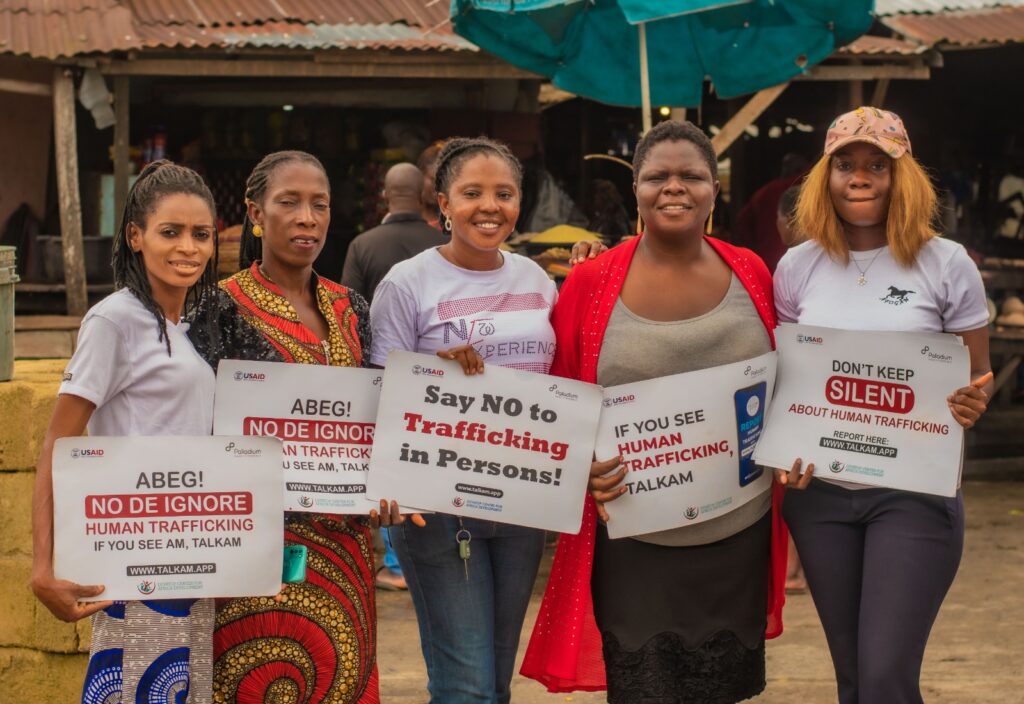 Devatop Centre for African Development, a Civil Society Organisation (CSO), has carried out rallies/sensitisation in some states of the federation, targeted at sensitising marketers on the dangers and need to caution themselves against human trafficking crime. The markets and states where the sensitisation was carried out are Ugborikoko, Wazobia and Yangan markets, all in Delta State, Hajiya Halima market at Sokoto South LGA, Kasuwa Marina market, Sokoto North LGA and Kenyatta market in Enugu South LGA respectively.
The marketers, who were mostly women and girls, trooped out in their numbers to witness the sensitisation/rallies against trafficking in persons where they learnt so many things about human trafficking and were all issued flyers at the end of the programme. The event in some states was also witnessed by others who were not marketers, such as commuters, tricycle riders, okada riders, passengers, newspaper vendors, hawkers, journalists, traditional leaders, CSOs, etc.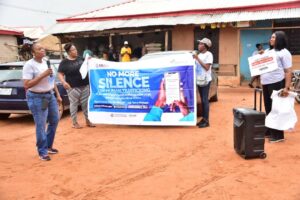 Miss Ese and Barr Alero, other officials of Devatop, elaborated on the issues surrounding trafficking, the dangers inherent in the crime, and how reporting the crime is everybody's business. The sensitisation was all about raising community awareness about trafficking and other crimes relating to SGBV.
The rallies at the Wazobia and Yangan markets and other places were done in collaboration with some trained Journalists under the aegis of Journalists Against Trafficking in Persons (J-TIP), community champions, market and motor park leaders. The sensitisation/rallies were planned and executed as part of the series of community outreach activities of the Talkam Against Trafficking in Persons (TATIP) Project.
Meanwhile, DEVATOP stressed more on the Talkam Against Trafficking in Persons (TATIP) project, with the basic use of the Talkam App in reporting trafficking cases.
Most of the community, market and motor park leaders thanked and commended Devatop for organising the rally while pledging their commitment to be ambassadors against trafficking in persons in their various communities.
---