Devatop Centre for Africa Development Enlightens Students Against Human Trafficking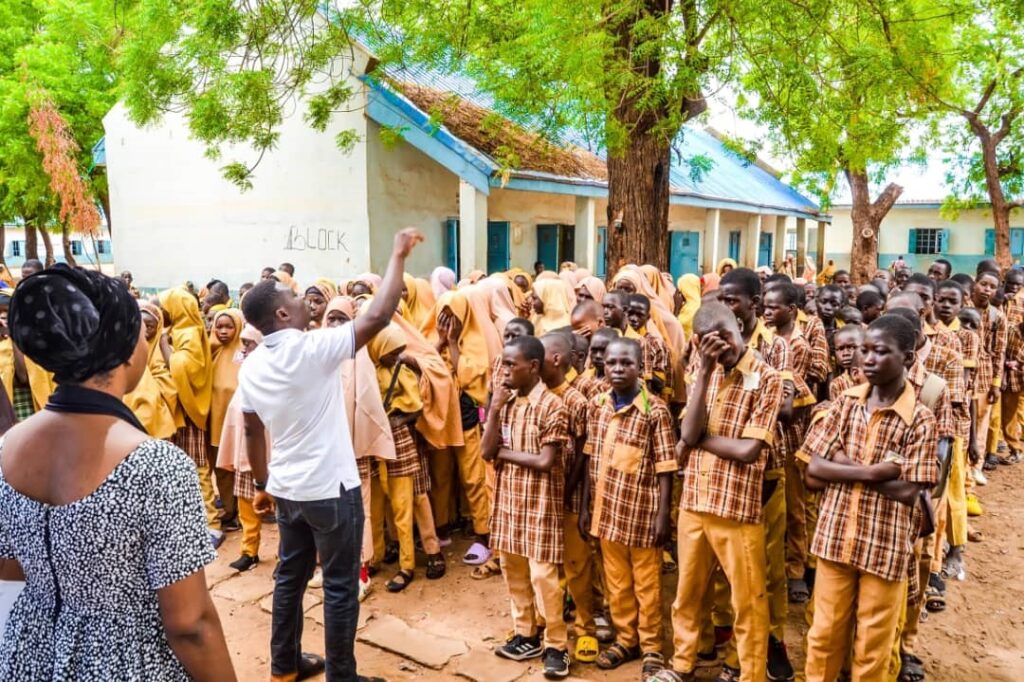 Devatop Centre for African Development, during its sensitisation on human trafficking crime, has enlightened the students from Ugborikoko Secondary School, Uvwie Local Government Area of Delta State, against the menace, saying the crime is now on the rampage across Nigeria.
Other schools Devatop Centre for Africa Development also visited to educate their students against human trafficking crime are Nakowa International Schools, Runjin Sambo, Sokoto North and Turaki Secondary School, Tudun Wada 'B' ward in Sarikin Yaki community in Sokoto South LGA, and in its quest to create information also sensitised students from Community Secondary School, Umueze Awkunanaw in Nkanu West LGA in Enugu State.
During the school's morning assembly, Mrs. Tobele Joy and Barr. Alero Ayu (Officials of DEVATOP) introduced to the students what human trafficking was all about, how to identify the crime, what sometimes leads to people being trafficked, and the need to fight against this crime in Nigeria. Tobele Joy also told the students, teachers and other audience how they could use the TALKAM APP, a Devatop Centre for African Development initiative, to report human trafficking crime. 
 In this same vein, Mr Zakari Abudullazeez, DEVATOP's Community Champion, explained the dangers of human trafficking to the students and teachers of the Nakowa International School, Runjin Sambo, Sokoto North. He further stressed that students should report incidents of trafficking to government organisations such as the National Agency for the Prohibition of Trafficking in Persons (NAPTIP) and the school authority. The same sensitisation against human trafficking was also replicated at the Community Secondary School, Umueze Awkunanaw in Nkanu West LGA, Enugu State, where other participants like Civil Society Organisations representatives were also present.
To demonstrate their new learnings, the students gave their definitions of Human Trafficking and consequently pledged to speak out against the crime whenever they face such a situation. 
A School Club is to be set up for the students in order to sustain the conversation on Trafficking in Persons (TIP) within the school environs. It was a delight as one of the school teachers committed to joining the TALKAM Against Trafficking In Persons (TATIP) team.
---