Devatop visits the Delta Line Transport Company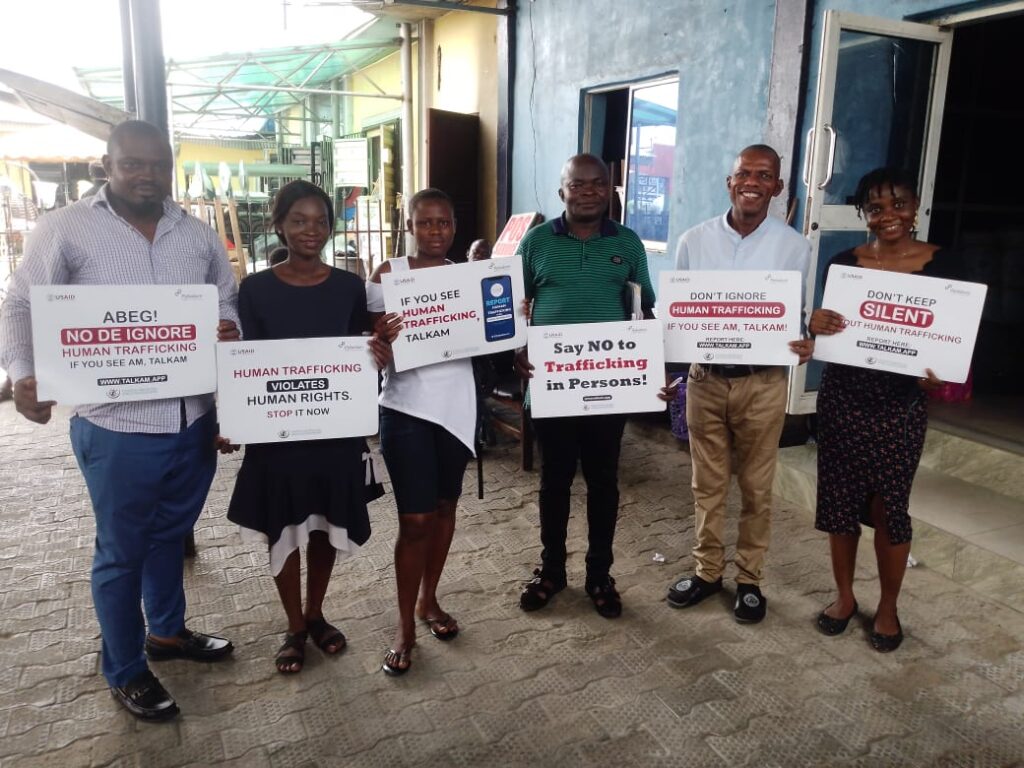 Devatop Centre for Africa Development has paid a visit to the Delta Line Transport Company in Warri, Delta State, to sensitise and engage the transport company in its TALKAM Against the Trafficking In Persons (TATIP) project in the state. This comes after identifying the transport company as a key stakeholder in the war against the trafficking in persons in the state. As a result, a 2-person team comprising Vivian Ezeta, Project Assistant Devatop Delta State and Ejiro Biokoro, a TATIP Community Champion for Delta State, was deployed to the company's offices to establish a relationship between the two organisations.
The team was received by the manager of Delta Line, PTI Office, Mr Odarikpe Godday and three staff members. The Devatop team proceeded to solicit the support of the company in the TATIP project's fight against human trafficking and also to invite them to become members of the Private Sector against Trafficking in Persons Forum.
The manager, Mr Odarikpe, expressed gratitude for the visit of the Devatop team. He also promised the support of his transport company as a stakeholder towards countering trafficking in persons.
He also went further to pledge a continuous commitment towards fostering a lasting relationship with Devatop Centre for Africa Development and its TATIP project.
---