Edo orders stoppage of human trafficking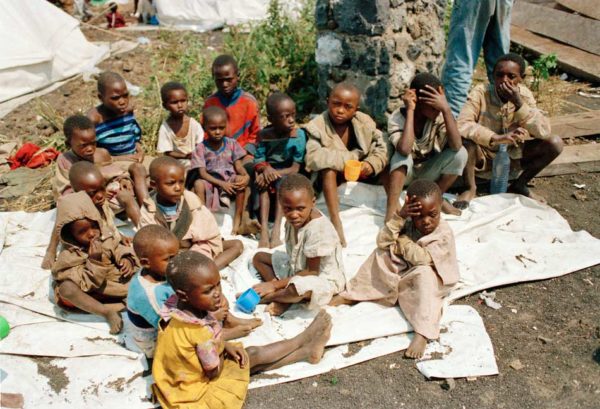 Governor Godwin Obaseki has ordered the task force on Human Trafficking and Illegal Migration to ensure eradication of human trafficking and illegal migration by 2020.
Mr Solomon Okoduwa, the Senior Special Adviser to the Governor on human trafficking and illegal migration, said in Benin on Monday that that the task force which the governor set up in 2017, has also been mandated to urgenty reduce the menace by 50 per cent before December.
The Obaseki's aide was reacting to the signing of the Anti-human trafficking law, by the Governor in Abuja on Wednesday.
He said the formal signing of the law which was recently passed by the state House of Assembly, would send a strong message to the traffickers that "it is no longer business as usual."
Okoduwa said the signing of the law revealed the commitment of state government in dealing with the scourge.
"It is a warning that the traffickers and the management of traffickers, when caught, would be made to face the music according to the dictate of the law.
"We will see that the law works and work to the later. The governor has made it abundantly clear that there will be no mercy to whoever is caught going against the law.
"This law will also strengthen the task force to adequately deal with the menace of human trafficking.''
The Governor's mandate, he said, was to completely eradicate human trafficking by 2020; reduce it by 50 per cent by the end of this year.
"To me, the mandate is clear and it is achievable as we remain on course towards the realization," he declared.
He said the commitment of the governor is a pointer that human trafficking no longer has a place in Edo.
According to Okoduwa, the Monarch of Benin, Oba Ewuare II and the government have taken actions at various times to demonstrate that the "business" no longer have a place in the state.
"The Oba has condemned it by publicly placing a curse on traffickers in the state, while the government also condemned it in strong term by setting up a task force against the menace."
Edo had been described as a hub for human trafficking and illegal migration as the state accounted for more than half of returnees from Libya within the last eight months.
According to Okoduwa, the state's Libya returnees are more than 3,400.
(NAN)
---