Human trafficking in Edo will be a thing of the past by 2020, Obaseki vows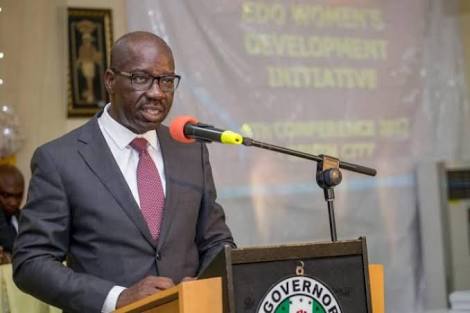 Godwin Obaseki, Edo state Governor, vows to stamp out human trafficking in Edo state by 2020.
Speaking in Abuja on Wednesday at an event to deepen strategies towards dealing with the phenomenon, he said he had made that a priority objective to achieve by the end of his first tenure in 2020.
"By the year 2020, the menace of human trafficking in Edo State will be a thing of the past". Obaseki vowed.
He told his audience which included members of the diplomatic corps that his target is to reduce human trafficking by 50 percent this year.
To demonstrate his commitment, he signed the state's anti-trafficking bill to law.
---