Human trafficking: Govt. urges European Union, destination countries to do more in Combating Human Trafficking.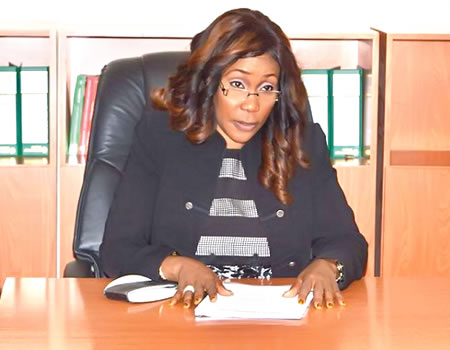 THE Federal Government has urged members of the European Union and other destination countries to close rank in ensuring that human traffickers are crippled economically if the fight against human trafficking must be won.
Director-General of the National Agency for the Prohibition of Trafficking in Persons (NAPTIP), Dame Julie Okah-Donli, said this in Abuja while playing host to the new Ambassador and Head of the European Union Delegation to Nigeria, Mr Ketil Karslsen.
She said the destination countries and International Law Enforcement Agencies needed to do more, saying "we must cripple traffickers economically by tracing and freezing their accounts for the benefit of victims of human trafficking. We must take their money and render them impotent".
She also stressed the need for destination countries to work closely with the Nigerian Embassies in the areas of victims' identification; language barriers and assistance to victims.
She urged the European Union and her members to consciously deal with issues of pornographic sites, massage parlours and farms scattered all over Europe and where victims of human trafficking from Nigeria and Africa are daily exploited.
"What are the destination countries doing about the pornographic sites, massage parlours, and escort services? You have the factories, farms, restaurants and you can see them and the exploitations that go on in such places. Do more investigations in the destination countries and clamp down on those businesses. Look into yours as we are looking into ours'', she stated.
The NAPTIP boss also spoke of the need for equal attention to be focused on the trafficking and exploitation of boys and men by traffickers.
She said: "The boys and men are even more brutalised and nobody is doing anything about it. These are the people who, when they survive and are deported back home, they become potential armed robbers, hired assassins and engage in other crimes. We need to empower them and help them rather than focus only on the plights of the girls and children''.
Okah – Donli, also harped on the need for stakeholders across the world to address the issues of human trafficking from both source and destination countries.
Speaking further, she said, "We must begin to address the menace from the situations in both source and destination countries. We must address those things that make prostitution attractive in the destination countries. We must take a look at the legalisation of prostitution in some destination countries in Europe and the effect of such legislation on the global efforts to fight human trafficking.
"On our part, we have launched out to the endemic communities across the country as part of our massive awareness creation programme to stem the tide of human trafficking and irregular migration. We are not only targeting women and girls; we are also taking men and boys into consideration because they are equally victims of labour exploitation, organ harvesting and even s3xual exploitation".
In his remarks, the European Union Ambassador to Nigeria said that the current increase in human trafficking and irregular migration is an issue of shared common responsibility that must be addressed by all stakeholders in order to arrive at reasonable results.
---