Human Trafficking: Its illegality, consequences and what corps members can do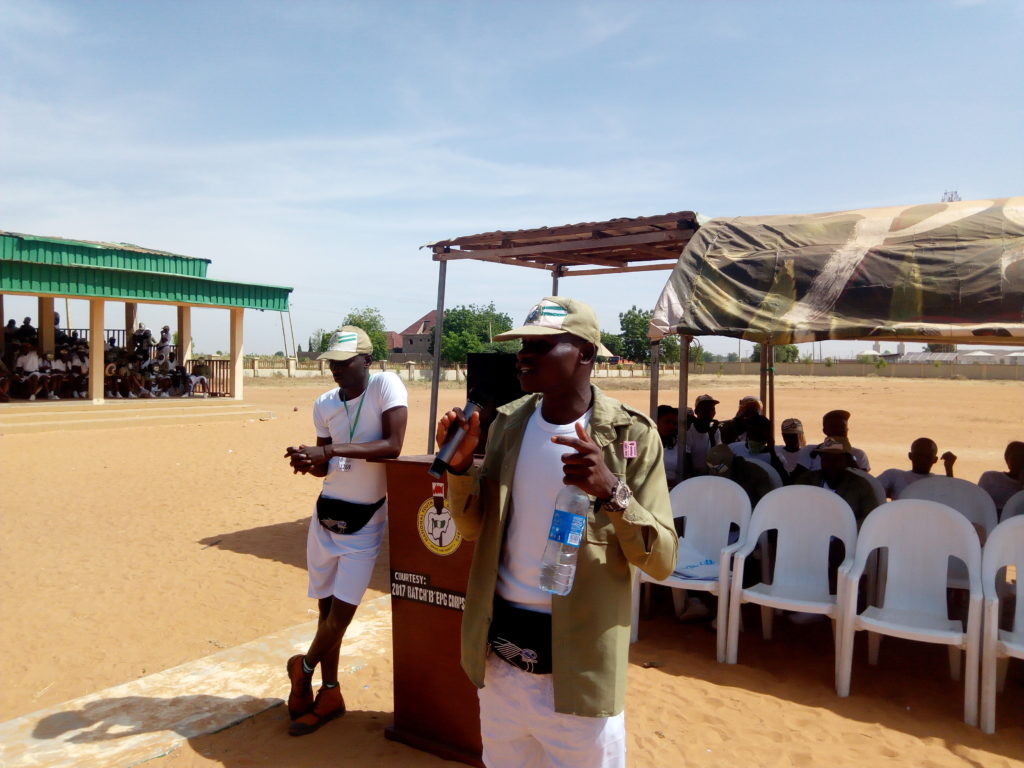 Two corps members, Daniel Akinwale, a Law Graduate, a Devatop volunteer, and Samuel Akinpelu, Law Graduate have both taken the anti-human trafficking crusade to their NYSC orientation camp.
The two corps members were thrust with the responsibility of sensitizing their fellow corps members on Human trafficking.
In a 20-minute lecture delivered by Daniel Akinwale and assisted by Samuel Akinpelu, underscored the need for all hands to be on the deck in the fight against human trafficking.  The lecture also sought to encourage corps members not to lie fallow in the fight against human trafficking.
The lecture explained that human trafficking is ubiquitous and no one is immune to human trafficking regardless of his/her class or background. The lecture further explained that human trafficking is modern slavery and has a global industry worth $150 billion dollars according to a UNESCO report and that about 875,000 Nigerians are trafficked abroad for sexual exploitation, forced labour, slavery and removal of the reproductive organ.
However, the speakers warned that human trafficking should not be restricted to those transported outside Nigeria to other African countries or Europe through the Mediterranean sea or illegally. The speakers pointed out that there are internal trafficking of persons within Nigeria especially the use of Persons of 18 years for domestic labour, sexual exploitation and removal of reproductive organs. This is in contravention of the Child Rights Act.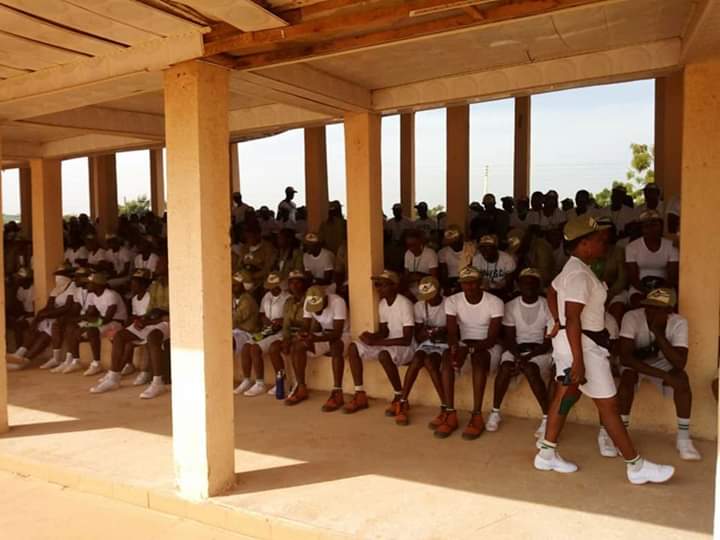 The lecture gave a working definition of Human trafficking in pursuance of the Article to prevent, suppress and punish human trafficking protocol 2003 of which Nigeria is a signatory. The lecture also stated the factors that result in human trafficking and the consequences that victims of Human trafficking go through.
The Lecture also dealt with the legality of Human trafficking. The lecture examined section 34 of the 1999 constitution as amended, The Child Rights Act, The Article to Prevent, Suppress and Punish Human Trafficking Protocol 2003 ,Penal Code and Criminal Code in relation to human trafficking. The punishment stipulated by the various laws for contravention of its provisions in relation to human trafficking.
Furthermore, the lecture examined steps that have been taken thus far to curb human trafficking internationally, within Nigeria by NAPTIP and several NGOs.
Finally, the lecture was drawn to a close with a passionate appeal to corps members to buy the slogan of Devatop- Do something, say something. It was a clarion call to corps members to act by sensitizing pupils that will be under their care at their place of primary assignment, host communities, family members and not to be lured of seeking greener pastures illegally . Corps members were also encouraged to attend trainings, seminars on human trafficking because they cannot give what they do not have.
---