OVER 50 ADVOCATES TRAINED UNDER THE TALKAM AGAINST HUMAN TRAFFICKING PROJECT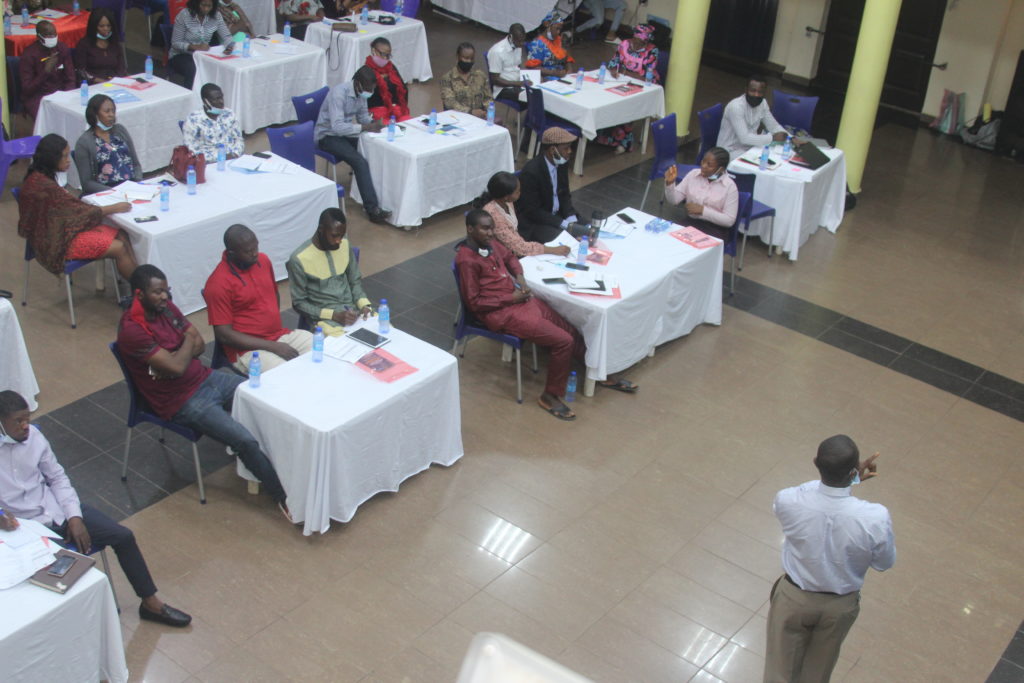 The fight against human trafficking is one that requires calculated strategies, actions, knowledge and the combined effort of everyone.
TALKAM is an initiative of Devatop Centre for Africa Development that aims to stimulate citizens to tackle human trafficking, gender-based violence, child abuse and other related human rights abuses. It is an online human rights hub that offers a variety of information and data on human trafficking, human rights for community members, organizations, development experts, human rights activists, law enforcement agents, and government agencies.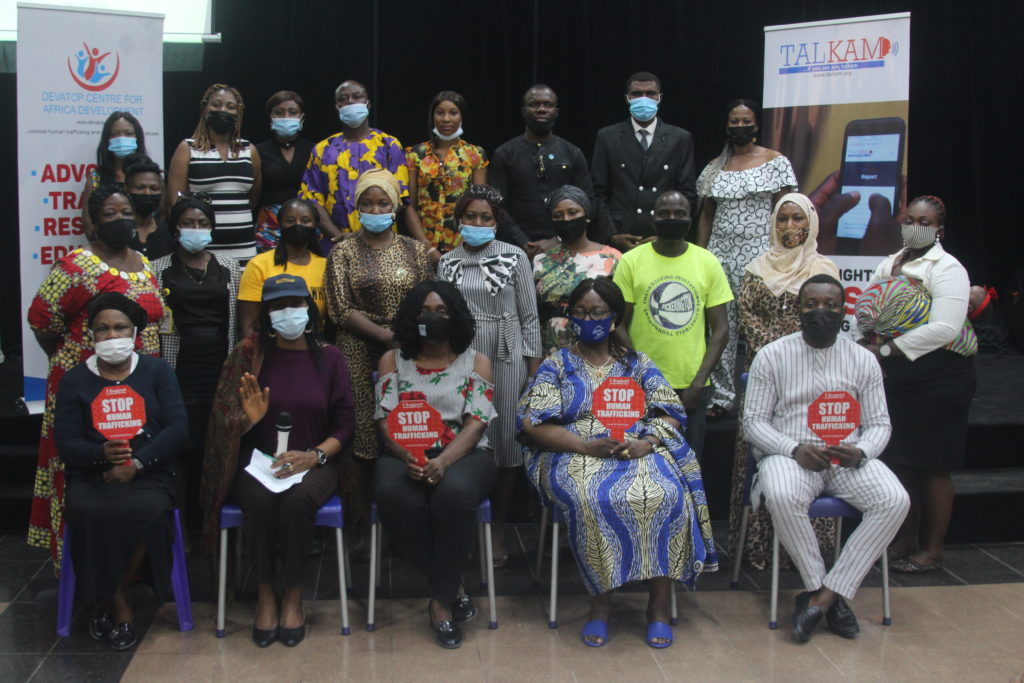 As a means to train and equip more people with knowledge and capacity to fight human trafficking in their communities, Devatop Centre for Africa development in partnership with Accion Contra La Trata with support from Pamplona Council Spain, held a capacity building training titled TALKAM- Against Trafficking and Sexual Abuse in Nigeria (TATA) on the 23rd of March, 2021. The National Agency for the prohibition of Trafficking in Persons and partner NGOs like: Network Against Child Trafficking, Abuse and Labour (NACTAL), Women Trafficking and Child Labor Eradication Foundation (WOTCLEF), Daughters of Abraham Foundation, and Media Campaign Against Human Trafficking (MeCAHT) were also present during the training.
The training was moderated by the Executive Director of WOTCLEF, Mrs Imabong Ladipo-Sanusi. Various anti-human trafficking experts like Mr Joseph Sanwo, Senior Project Officer/Technical Adviser of Action Against Trafficking in Person and Smuggling of Migrants (A-TIPSOM), Mrs. M.S Bargo, the Executive Director of daughters of Abraham Foundation and Mr Ikape James, the Program Manager of Media Campaign Against Human Trafficking (MeCAHT) amongst others, were present to train the participants on combating human trafficking and violence against women.
The training was attended by over 50 community leaders, teachers, religious leaders some special persons from the deaf society. The training was interpreted in sign language by a Deaf Interpreter. The deaf persons pointed out that trafficking is sadly a problem faced by deaf and other challenged people and commended Devatop Centre for Africa Development for making provision for them in her actions to combat human trafficking and exploitation of the vulnerable. They also express their willingness to do step down activities among those who are physically challenged.
For more information about TALKAM Project, visit www.talkam.org
---