Sextortion Quotes Competition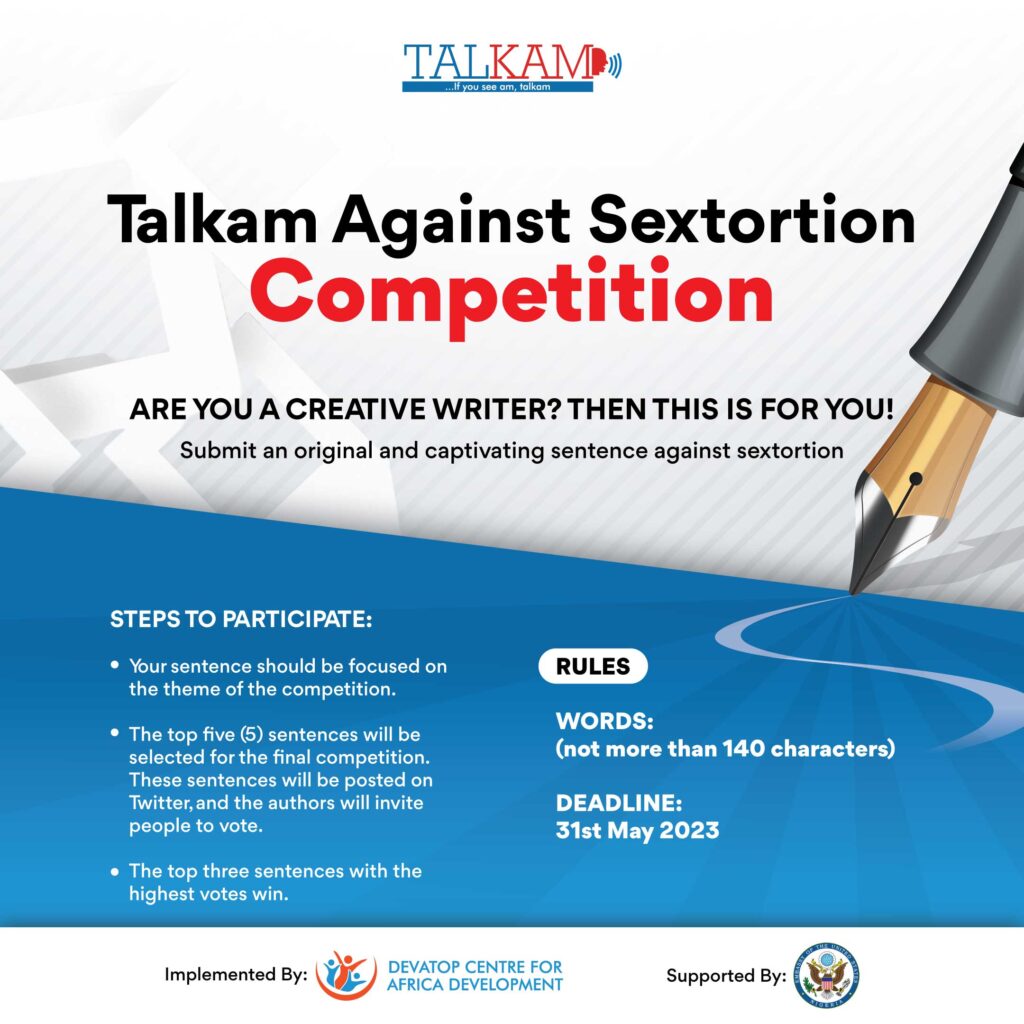 ARE YOU A CREATIVE WRITER? THEN THIS IS FOR YOU!!!  
The importance of increased participation in combating sextortion cannot be overemphasised. It is a crime that affects not only women/girls but also boys/men and can happen to anyone regardless of age, gender, or even nationality. Our goal and purpose as an organization are to ensure we create awareness and shed more light on the signs and dangers of Sextortion. 
Devatop Centre for Africa Development, with support from US Embassy Nigeria, through its TALKAM project, calls on social media users to participate in the Talkam Against Sextortion Competition by submitting an original and captivating sentence against sextortion. 
The content of your sentence should be engaging and creative content while, at the same time, passing a message across to those people who do not see Sextortion as a crime and people who see it and do not want to speak up. This sentence can be in the form of a "QUOTE" or a short sentence relating to the competition's theme.
STEPS TO PARTICIPATE:
Your sentence should be focused on the theme of the competition. 

The top five (5) sentences will be selected for the final competition. These sentences will be posted on Twitter, and the authors will invite people to vote.

The top three sentences with the highest votes win.
RULES:
Words –

(not more than 140 characters) 
Deadline: 31st May 2023
To participate, submit your entry here
NOTE:
Plagiarized sentences will be disqualified

Sentences must be in English
For questions and inquiries, please send an email to [email protected] or call +234 9030002362
---