TALKAM Human Rights Project (Abuja)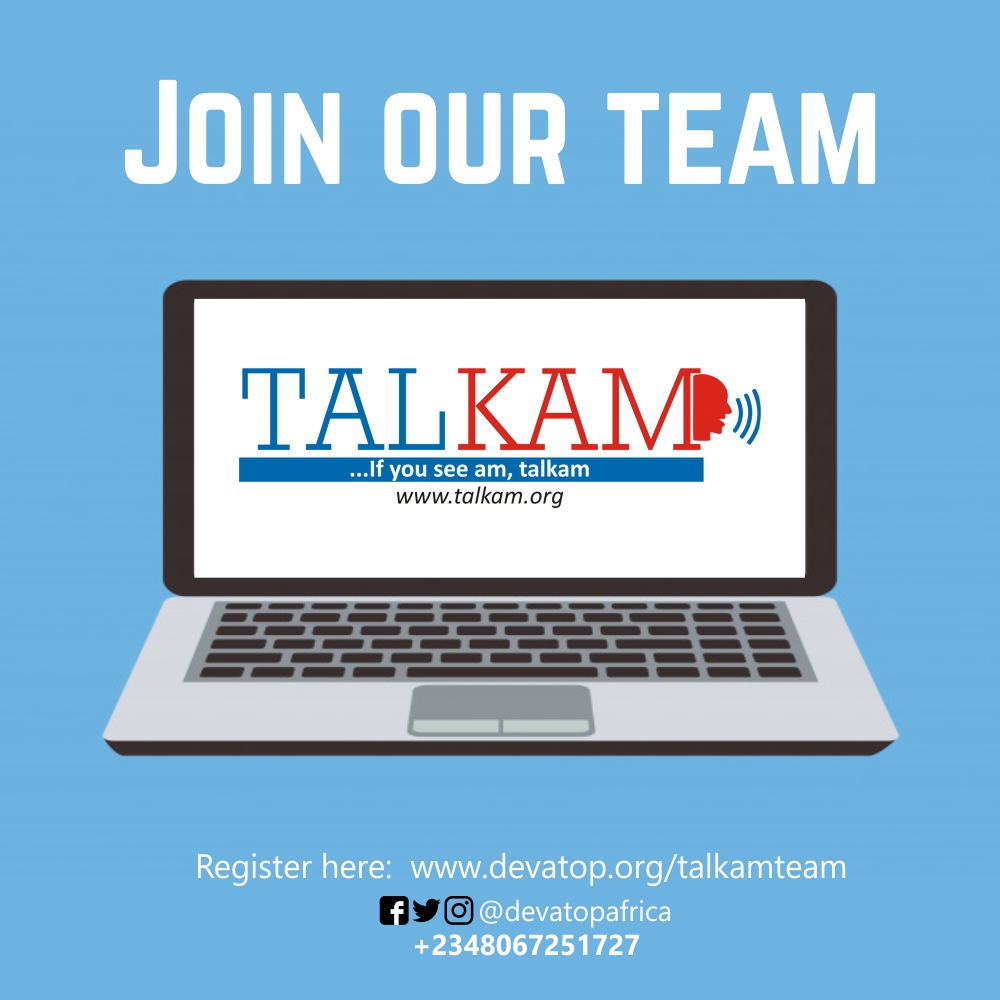 This is a Call for volunteer data collectors, researchers, data analysis, writers, social media influencers, and reporters to join TALKAM Human Rights Team.
TALKAM (www.talkam.org) is a human rights project that focuses on leveraging on ICT tools to address human trafficking, gender-based violence, rape, and other human rights issues in Nigeria. It is a voluntary-based initiative that seeks to utilize the creative and innovative abilities of youth in preventing human rights abuses. TALKAM was initiated to serve as Nigerian youth-led human rights information hub.
Responsibility:
-Conducting polls, survey and research on different human rights issues
-Gathering human rights information online and offline
-Gathering human rights data
-Analyzing and disseminating human rights information
-Writing reports, press statements, campaign messages, and social media messages on human rights issues
-Designing infographics on human rights issues in Nigeria
-Monitoring and assessing state government efforts towards human rights issues.
After registration, selected volunteers will be invited for a seminar in March, 2020. Date and venue will be communicated to you.
---