DEVATOP and partners hold Panel Discussion on Jungle Justice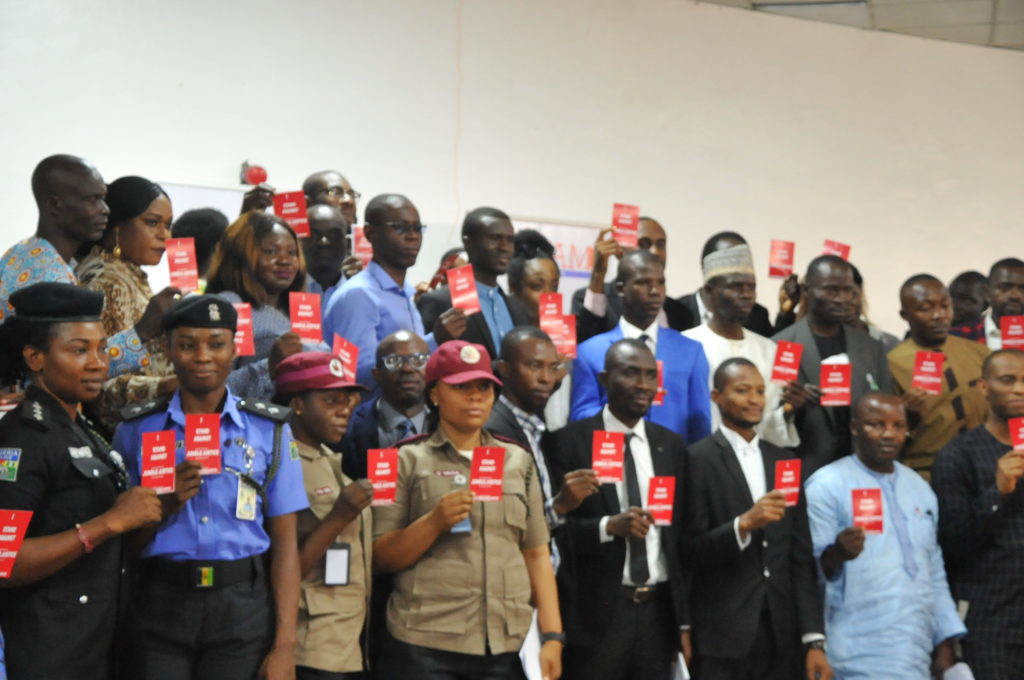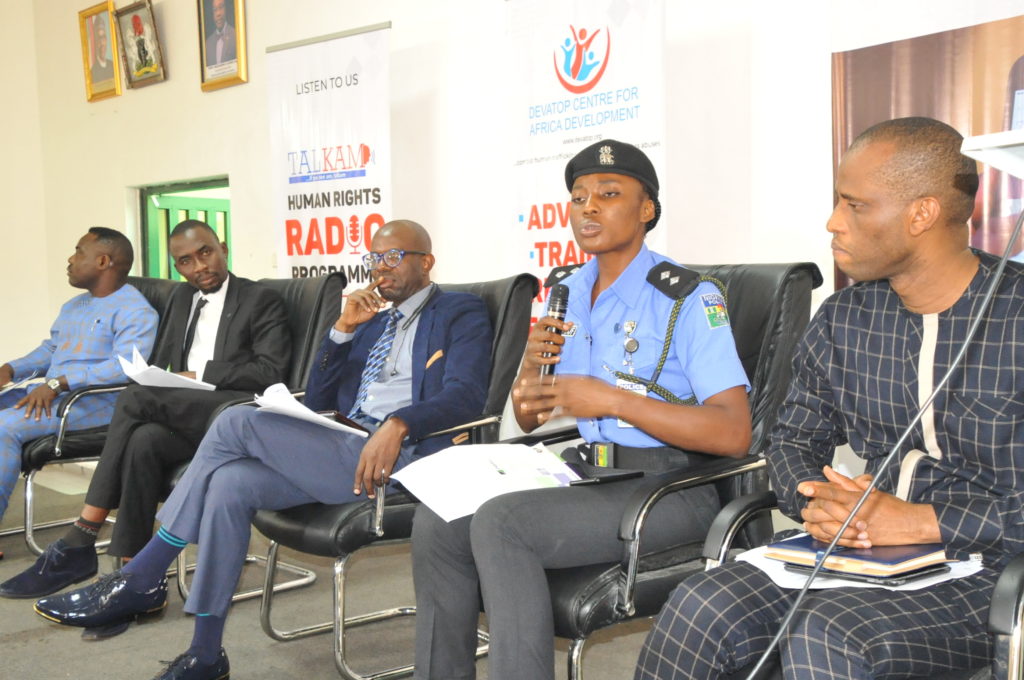 Globally, citizens have faced violations of their rights in different ways which includes, human trafficking, jungle justice, abuse of rule of law, forced labor, bonded labor, and discrimination. Jungle justice is among the human rights violations that occur in Nigeria, and it is one of the roadblocks to the realization of human rights.
On October 5, 2012, four students of the University of Port Harcourt in Nigeria were beaten and burnt to death by mobs, for allegedly stealing a Blackberry phone and a laptop. Also, in 2012, a little boy was burnt alive in Lagos after it was alleged he attempted to steal.
According to Daily Trust, between January 2019 and April 2019, 24 people have been killed, 7 assaulted and tortured in seventeen states across Nigeria.
Many jungle justices go unnoticed and underreported in Nigeria, because it has been able to blend itself into the national narrative of one of the ways 'justice' is dispensed.
The Universal Declaration of Human Rights empowers everyone. We need to stand up for our own rights and for others. We need to take action to uphold the rights that protect us all. We don't need to be directly affected before seeing the need to stand for the rights of others. According to words of Benjamin Franklin, "Justice cannot be served until those who are not affected are as outraged as those who are affected".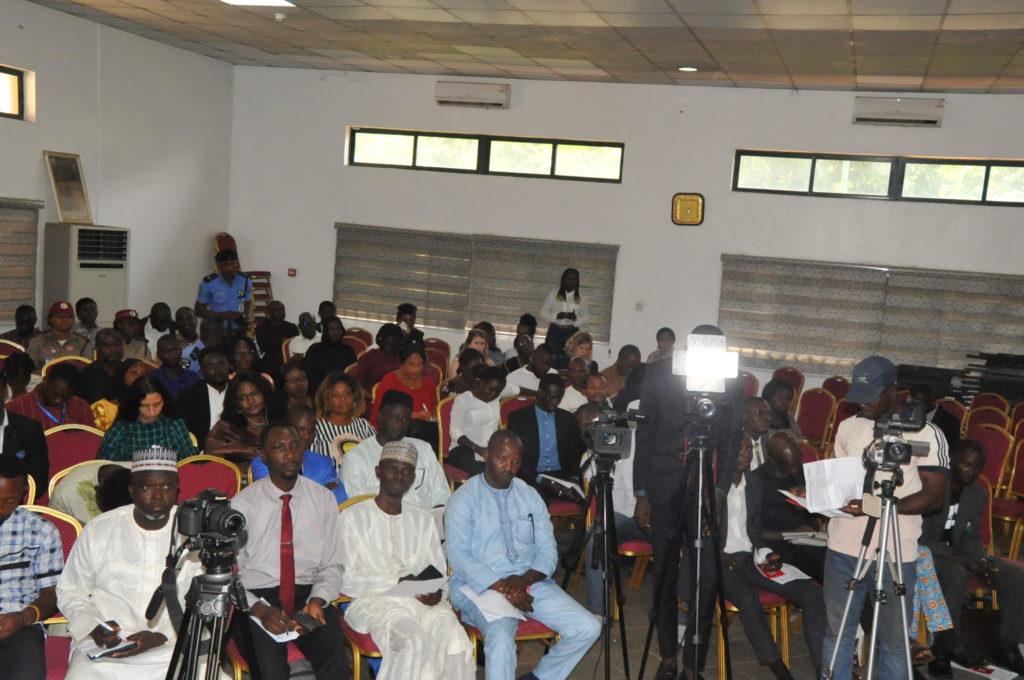 The Goal 16 of Sustainable Development Goals (SDGs) emphasized on Peace, Justice and Strong institutions. However, we cannot hope for such where jungle justice, lack of respect for rule of law, torture, and conflicts are prevalent. Jungle justice has a destructive impact on country's development; and must be addressed.
On 5th November 2019, Devatop Centre for Africa Development with support from International Centre for Investigative Reporting, Institute for War and Peace Reporting, and in partnership with CLEEN Foundation and National Human Rights Commission hosted the maiden edition of TALKAM Human Rights Dialogue with the aim of fostering action against jungle justice among relevant stakeholders. The event which was attended by law enforcement agents, civil society organizations, legal practitioners, human rights activists, youth, journalists, and members of diplomatic missions focused on making jungle justice a national discourse and to call on the state and non-sate actors to collectively address this menace.
Mr Lambert Opara representing the Executive Secretary of National Human Rights Commission, said in his opening speech that jungle justice has taken away the lives of many Nigerian including those innocent of the crime there accused of; and this has no place in our democracy.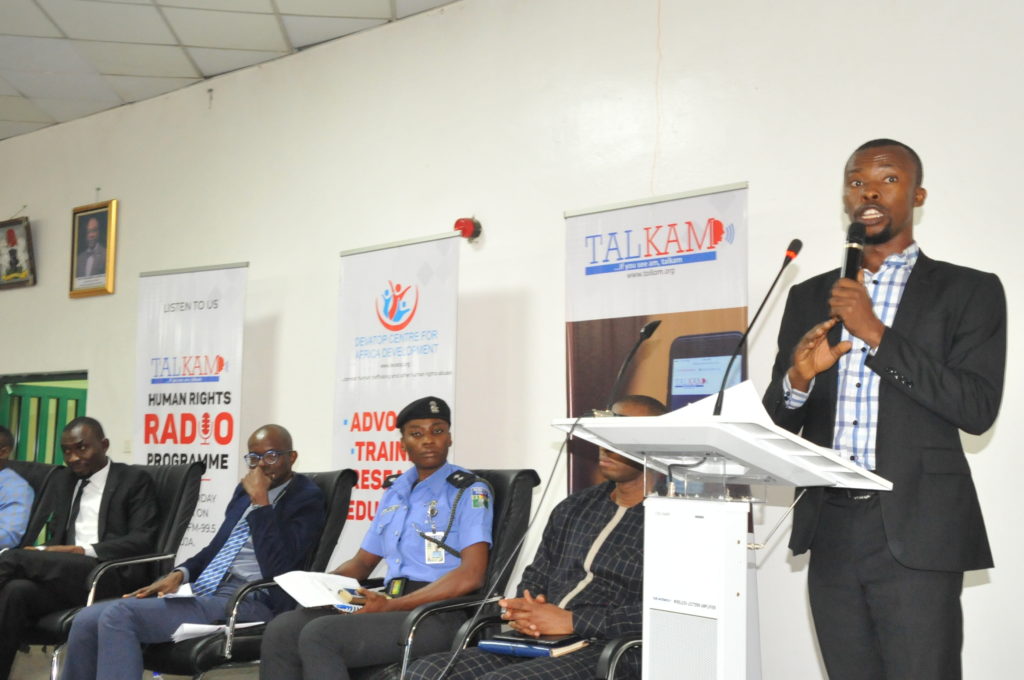 In his welcome address, the Executive Director of DEVATOP Centre for Africa Development, and convener of TALKAM Human Rights Dialogue, Mr. Joseph Osuigwe said, "Jungle justice is a blow on our fundamental human rights and it is an indication of lack of respect for rule of law and trust on institutions of laws and orders. We cannot keep silent. We cannot close our eyes to it. We cannot look away. We cannot pretend as if jungle justice doesnt exist. If we keep silent and this continues to happen, more citizens are going to become victims."
According to Joseph, anyone whether innocent or guilty of a crime can fall victim. Imagine if someone shouts thief! thief! thief!, the crowd will gather with sticks, stones, rods, tyre, fuel and matches, and in the next few minutes the person is down with bruises or is set ablaze.
Speaking during the panel discussion: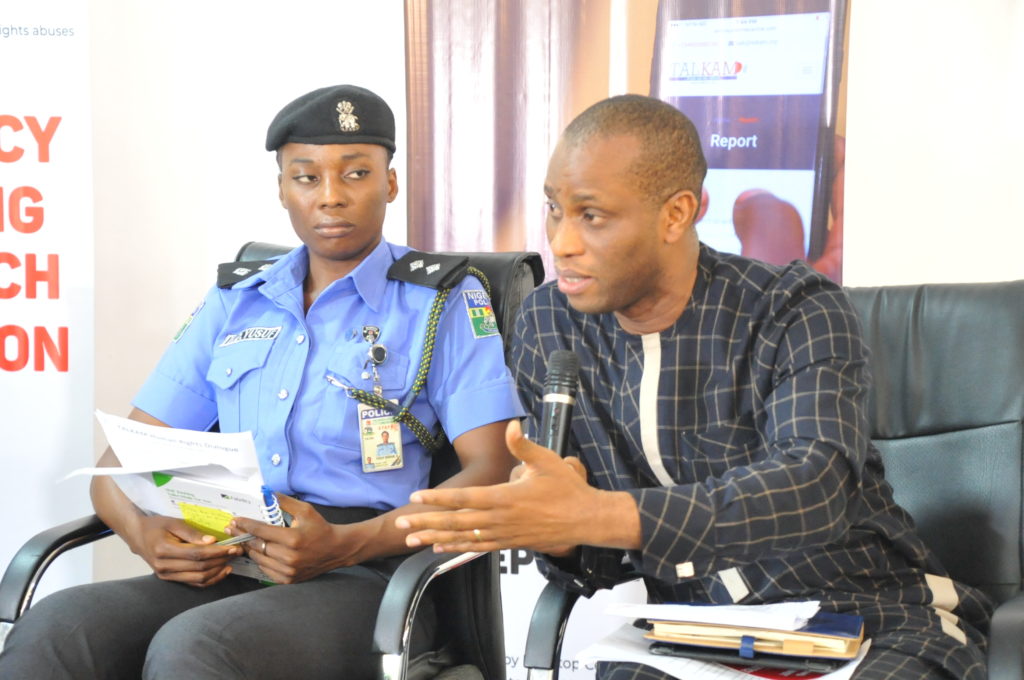 Dr. Benson Olugbuo, the Executive Director of CLEEN Foundation stated, "One of the causes of jungle justice is citizens' loss of confidence on institutions of law and order. People who are found accountable should be prosecuted because when nobody is punished for their offence it gives everyone the courage to commit a crime, and this leads to mob action and extra-judicial killings of suspects. Civil society organizations have critical roles to play in curbing this inhumane act, and one of these roles is advocacy "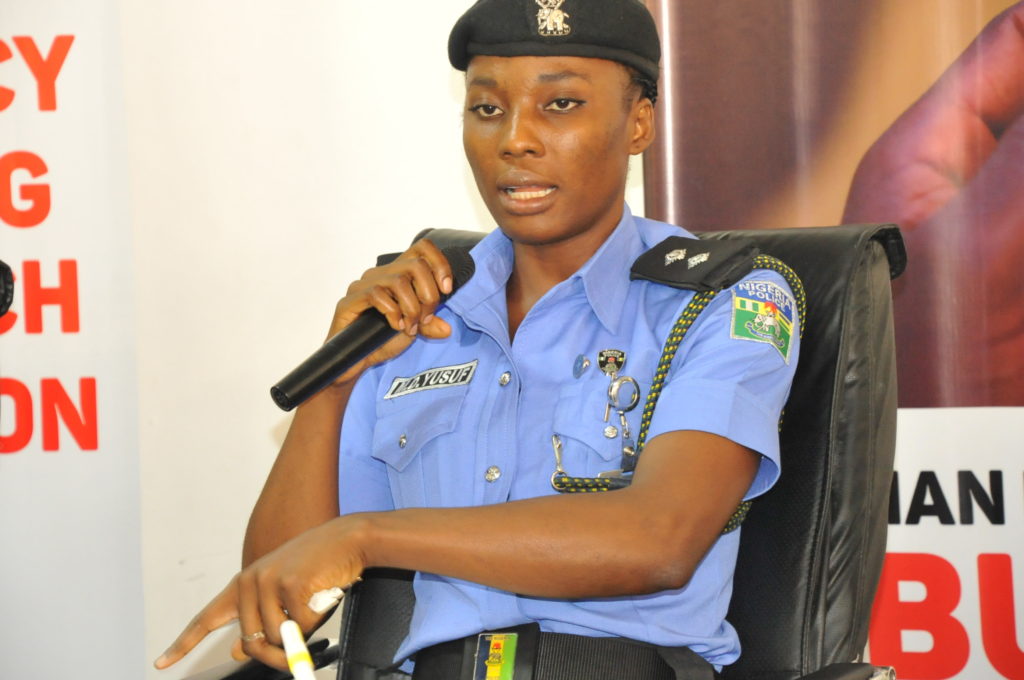 Mariam Yusuf, representing the Commissioner of Police, FCT Command emphasised, "It is a crime for citizens to take laws into their hands. Nigerian police is committed to preventing jungle justice and ensuring that suspects are investigated and prosecuted when found guilty of the crime they accused of. Security is everyone's responsibility. There is need for re-orientation and for citizens to have confidence on Nigerian police."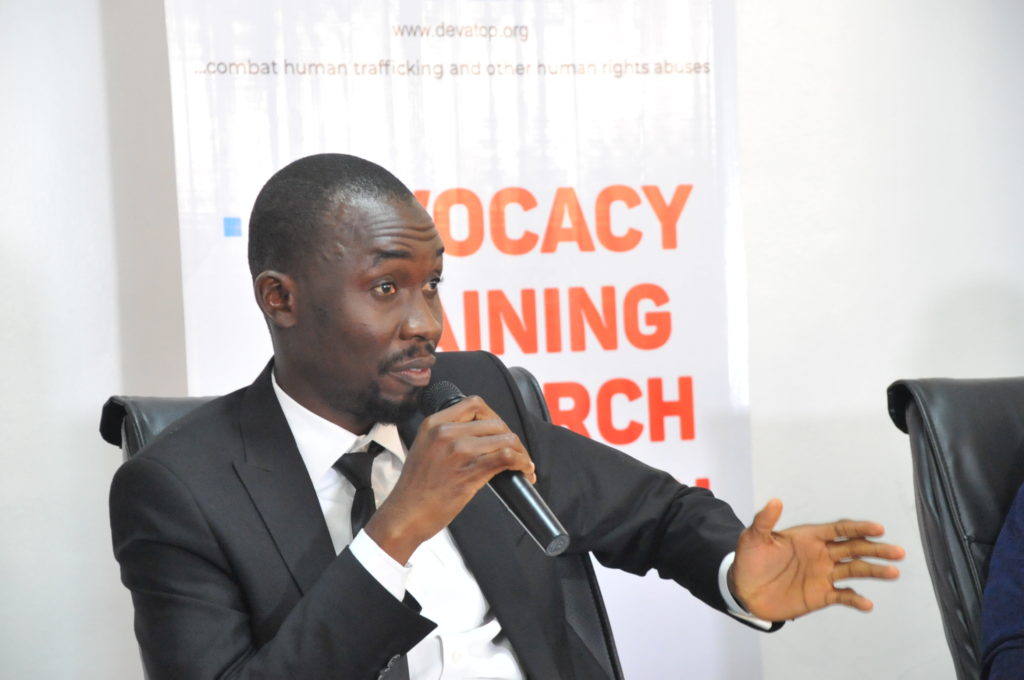 Mr. Yekeen Akinwale, Editor at International Centre for Investigative Reporting, highlighted the roles journalists have played in reporting jungle justice, despite limited resources. He called for investigative reporting on jungle justice and for journalists to leverage technology tools in gathering data.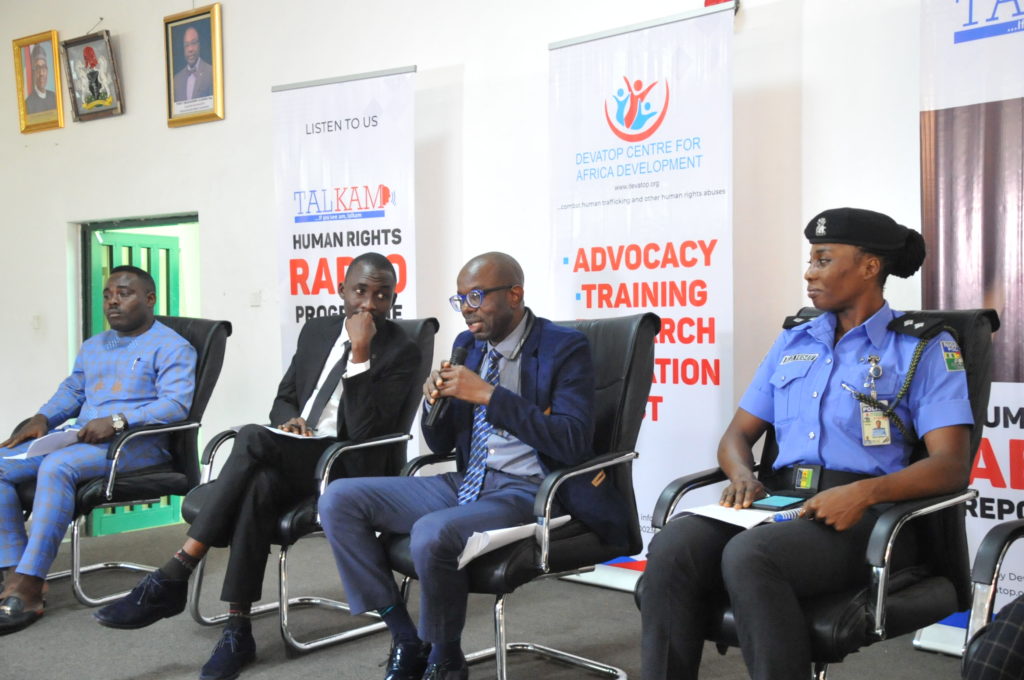 Mr. Rotimi Ojegbile, Principal State Counsel, Federal Ministry of Justice condemned mob action and lynching of suspected criminals, and describe jungle justice as act that undermine the rule of law and contravenes Nigerian constitutions.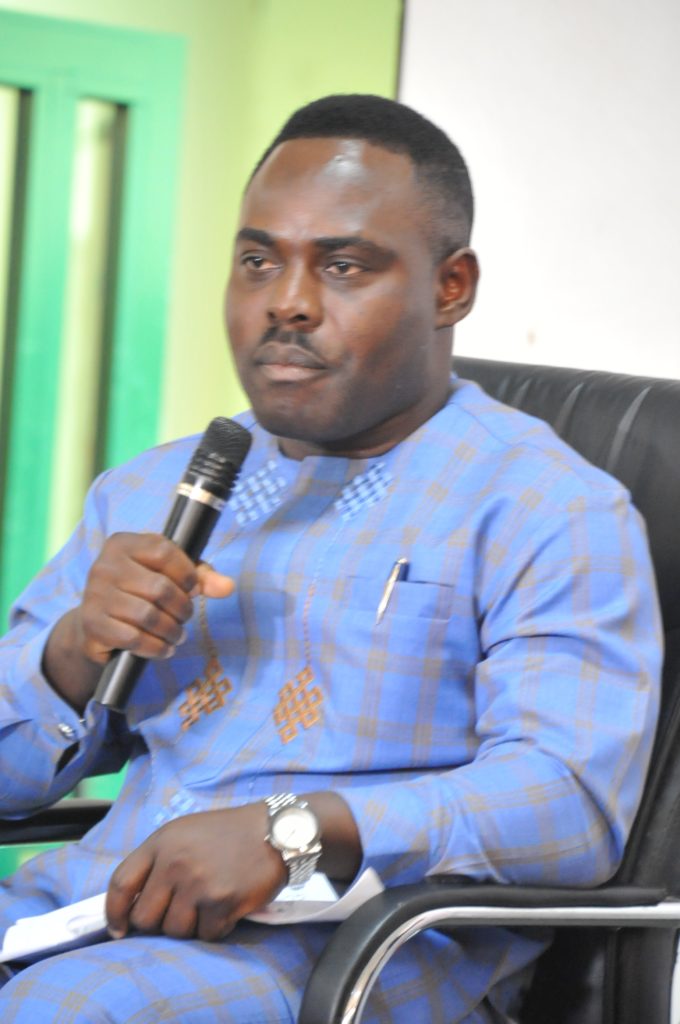 Mr. Austin Peacemaker Inaede, the Chief Executive Officer of Security Affairs, took another dimension on the cause of jungle justice. According to him, some social media posts have instigated religious and communal violence which in some cases resulted to jungle justice. Citizens should be careful with what they post online. Social media sometimes fuel jungle justice.
In a closing remark, Joseph Osuigwe appreciated Television Security (TVS), Lagos State Television, Oak TV, Deutche Welles, Blueprint newspaper, Nigerian Television Authority, News Agency of Nigeria, Arm Forces Radio and NajMagazine for their media supports.
Devatop Centre for Africa Development is a youth-driven organization that is focused on combating human trafficking and other related human rights abuses. In 2018, DEVATOP initiated TALKAM Human Rights Project which includes human rights abuse reporting mobile application, human rights radio programme and human rights dialogue.
TALKAM focuses on creating awareness and using technology tool to monitor, report, and analyze human rights issues. TALKAM advocates and stimulates actions among community members, civil society organizations, and government to tackle and prevent human rights abuse and ensure justice for victims.
---