TALKAM Human Rights Dialogue on Jungle Justice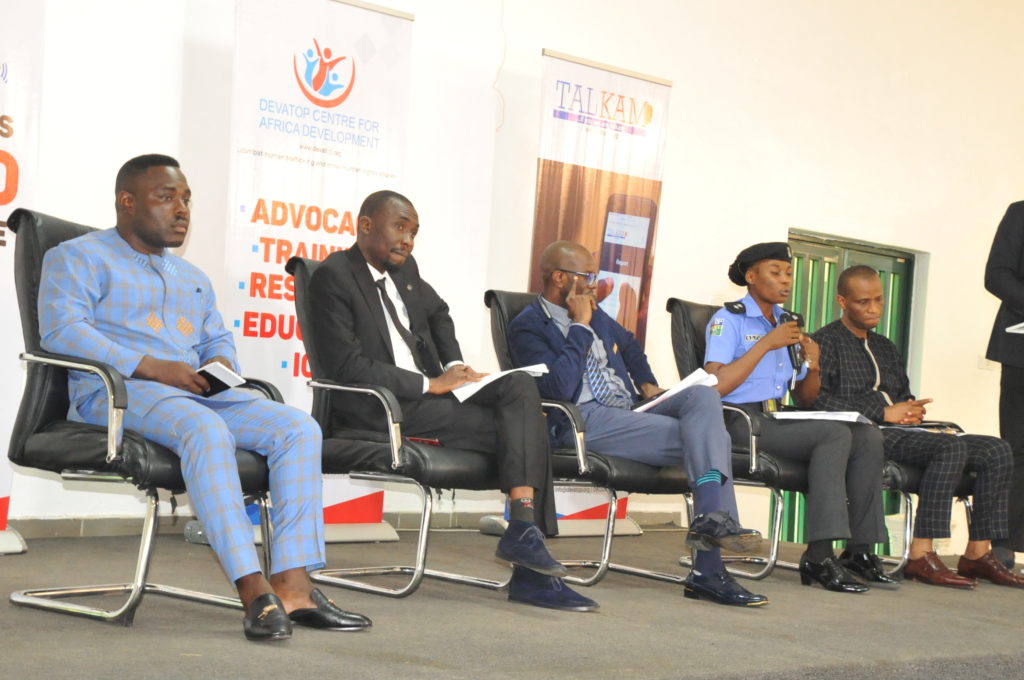 Speech by Joseph Osuigwe, Executive Director, Devatop Centre for Africa Development
5th November, 2019 at National Human Rights Commission, Maitama, Abuja, Nigeria
Globally, citizens have faced violations of their rights in different ways which includes, human trafficking, jungle justice, abuse of rule of law, forced labor, bonded labor, and discrimination. Jungle justice is among the human rights violations that occur in Nigeria, and it is one of the roadblocks to the realization of human rights.
The Universal Declaration of Human Rights empowers everyone. We need to stand up for our own rights and for others. We need to take action to uphold the rights that protect us all. We don't need to be directly affected before seeing the need to stand for the rights of others.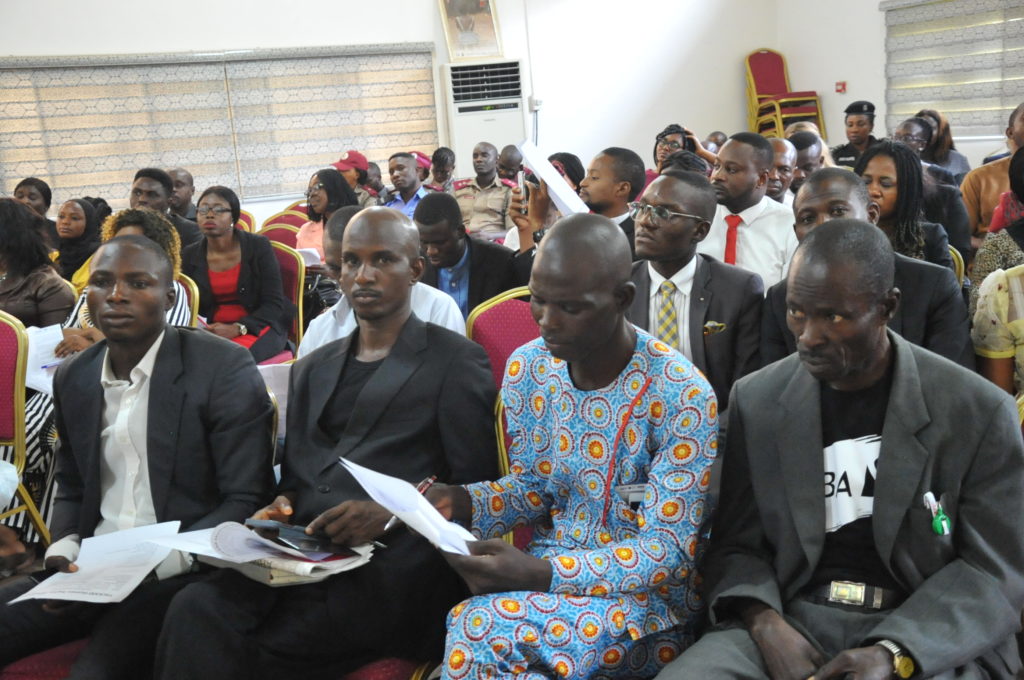 According to words of Benjamin Franklin, "Justice cannot be served until those who are not affected are as outraged as those who are affected".
In 2018, we initiated TALKAM Human Rights Project which includes human rights abuse reporting mobile application, human rights radio programme and human rights dialogue.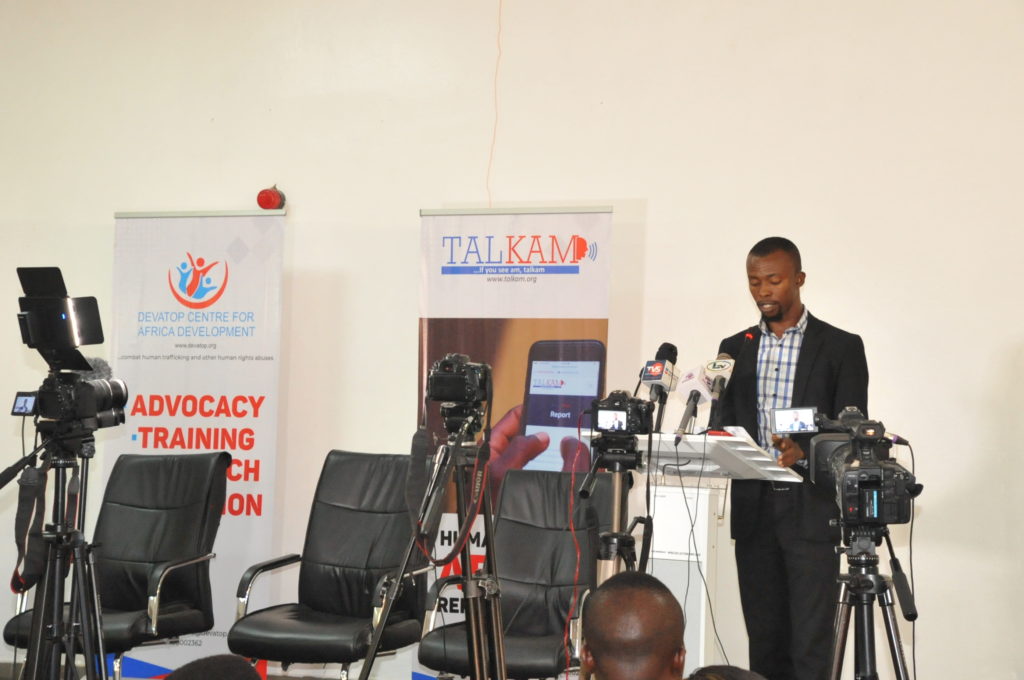 TALKAM focuses on creating awareness and using technology tool to monitor, report, and analyze human rights issues. TALKAM advocates and stimulates actions among community members, civil society organizations, and government to tackle and prevent human rights abuse and ensure justice for victims.
The Goal 16 of Sustainable Development Goals (SDGs) emphasized on Peace, Justice and Strong institutions. However, we cannot hope for such where jungle justice, lack of respect for rule of law, torture, and conflicts are prevalent. Jungle justice has a destructive impact on country's development; and must be addressed.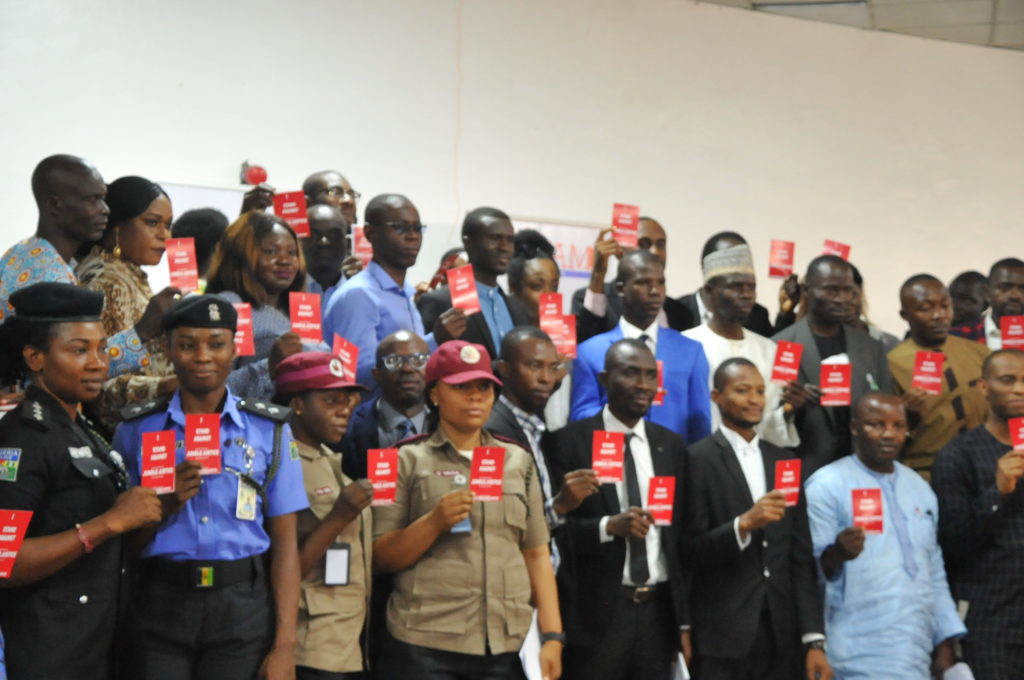 Through partnership with International Centre for Investigative Reporting, Institute for War and Peace Reporting, National Human Rights Commission, and CLEEN Foundation, we are hosting the maiden edition of TALKAM Human Rights Dialogue with the aim of fostering action against human rights abuses among relevant stakeholders. For this maiden edition, we are concentrating on making jungle justice a national discourse and to call on the state and non-sate actors to collectively address this menace.
Jungle justice is a blow on our fundamental human rights and it is an indication of lack of respect for rule of law and trust on institutions of laws and orders.
We cannot keep silent. We cannot close our eyes to it. We cannot look away. We cannot pretend as if jungle justice doesn't exist.
Obviously, anyone whether innocent or guilty of a crime can fall victim. Imagine if someone shouts thief! thief! thief!, the crowd will gather with sticks, stones, rods, tyre, fuel and matches, and in the next few minutes the person is down with bruises or is set ablaze. If we keep silent and this continue to happen, more citizens are going to become victims.
On October 5, 2012, four students of the University of Port Harcourt in Nigeria were beaten and burnt to death by mobs, for allegedly stealing a Blackberry phone and a laptop. Also, in 2012, a little boy was burnt alive in Lagos after it was alleged he attempted to steal.
According to Daily Trust, between January 2019 and April 2019, 24 people have been killed, 7 assaulted and tortured in seventeen states across Nigeria.
Many jungle justices go unnoticed and underreported in Nigeria, because it has been able to blend itself into the national narrative of one of the ways 'justice' is dispensed.
There is need for re-orientation through utilization of visual and mass media; monitoring hotspots and reporting; creating mechanisms to avert mobs from lynching on suspects and capacity building/engagement of stakeholders (market association, Nigerian police, civil society organizations, road transport workers including motorbikes and tricycle operators, youth groups, traders, and vigilante groups) in preventing jungle justice in Nigeria.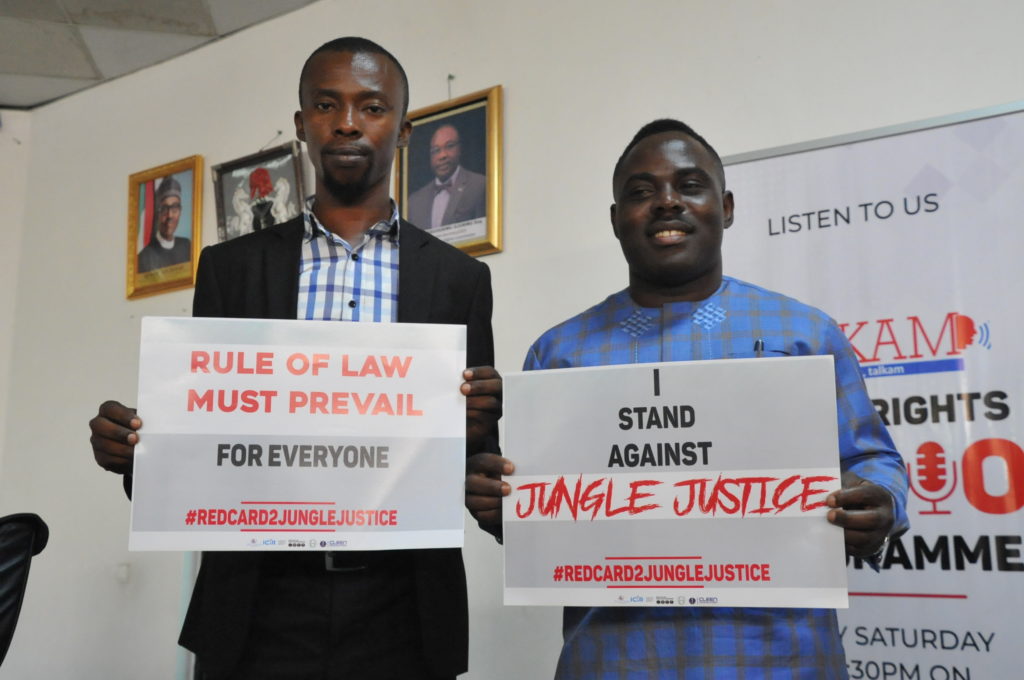 We are optimistic that today's discussion will continue to generate more actions against jungle justice.
As part of our strategies to tackling jungle justice, on 5th December, 2019 by 8am, DEVATOP, CLEEF Foundation and other partners will be launching our #RedCard2JungleJustice Campaign in Abuja.
Therefore, we call on law enforcement agencies, civil society organizations, media houses/journalists, road transport workers, youth groups, National Orientation Agency, Federal Ministry of Justice, and other relevant stakeholders to join hands in creating sustainable solution to jungle justice.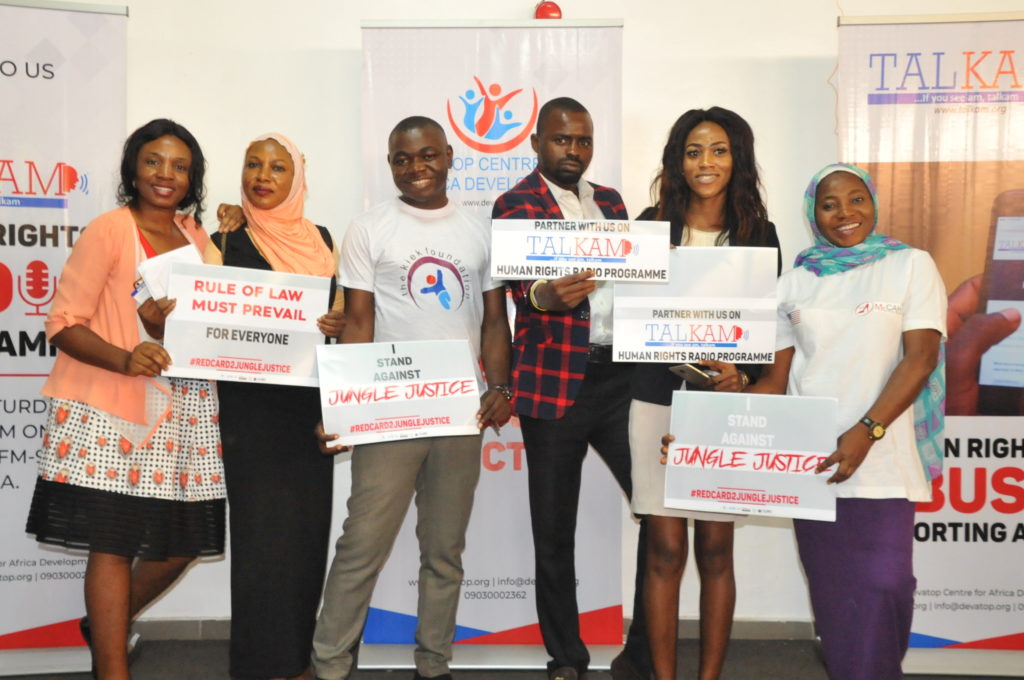 www.devatop.org/jungle-justice
---