U.S National Human Trafficking Awareness Month: U.S Embassy Nigeria Supports Talkam Human Rights Project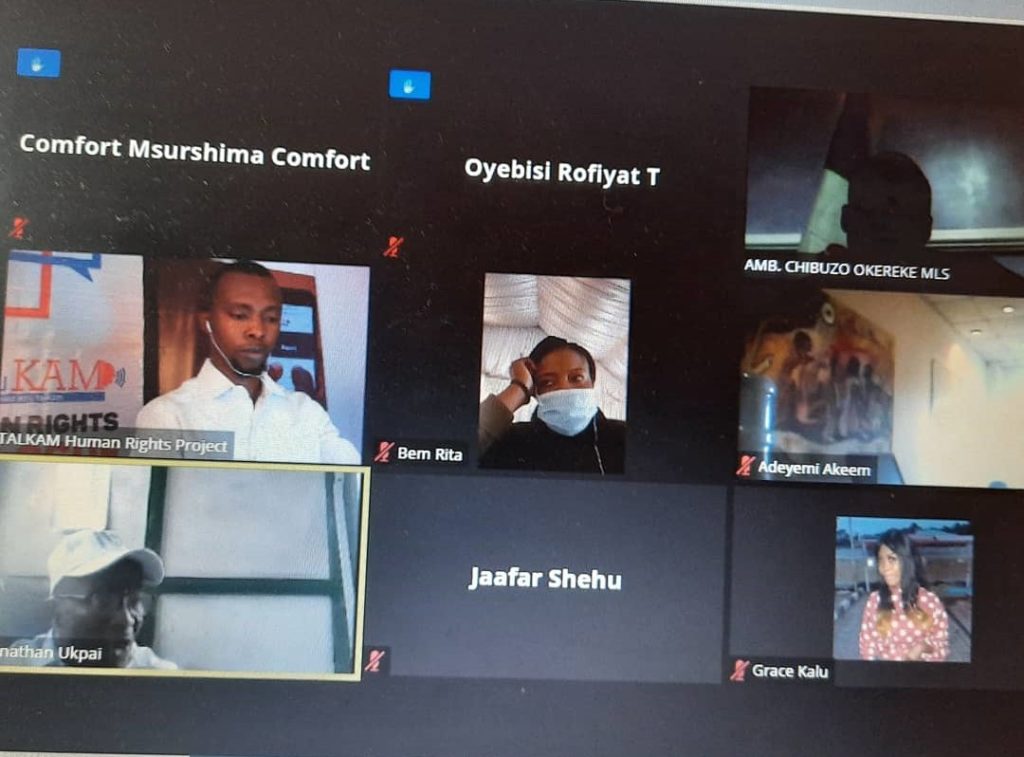 To commemorate the 2021 U.S National Human Trafficking Awareness Month, Devatop Centre for Africa Development, through her project, TALKAM Human Rights organized her second phase of training on: Combating Human Trafficking.
On this second phase, over 40 people across 15 states in Nigeria participated in the training which focused on building the capacity of advocates to recognize and report human trafficking and other forms of exploitation.
Mr. Jonathan Ukpai, the Assistant Director of Intelligence, Training and Man Power Development, NAPTIP facilitated one the overview of human trafficking, and while the convener, Mr. Joseph Osuigwe spoke on The Use of Social Media for Human Trafficking.
Another key facilitator was Dr. Tarrina Olley, founder of Tarinna Therapeutic Services, Washington DC USA. She spoke on Combating Sex Trafficking with TALKAM.
The training which was held virtually (on Zoom) on Thursday, 28th Jan 2020 participants from each state and were urged to be the ambassador of this advocacy in their various states.
Mr Joseph Osuigwe, the convener of the training stated that the training was designed to build the capacity and equipped the participants with wide knowledge on strategies for reporting human trafficking.
He said that the training was also designed to monitor and refer victims to the appropriate place to get support. According to him, "TALKAM Human Rights Advocacy Training includes both Zoom training, online courses and evaluation. The participants are required to do a step-down awareness (community project) to educate at least 30 citizens". He appreciated the U.S Embassy Nigeria for supporting the TALKAM Project.
---