DEVATOP Holds Strategic Planning Meeting on TALKAM Against Trafficking and Abuse Project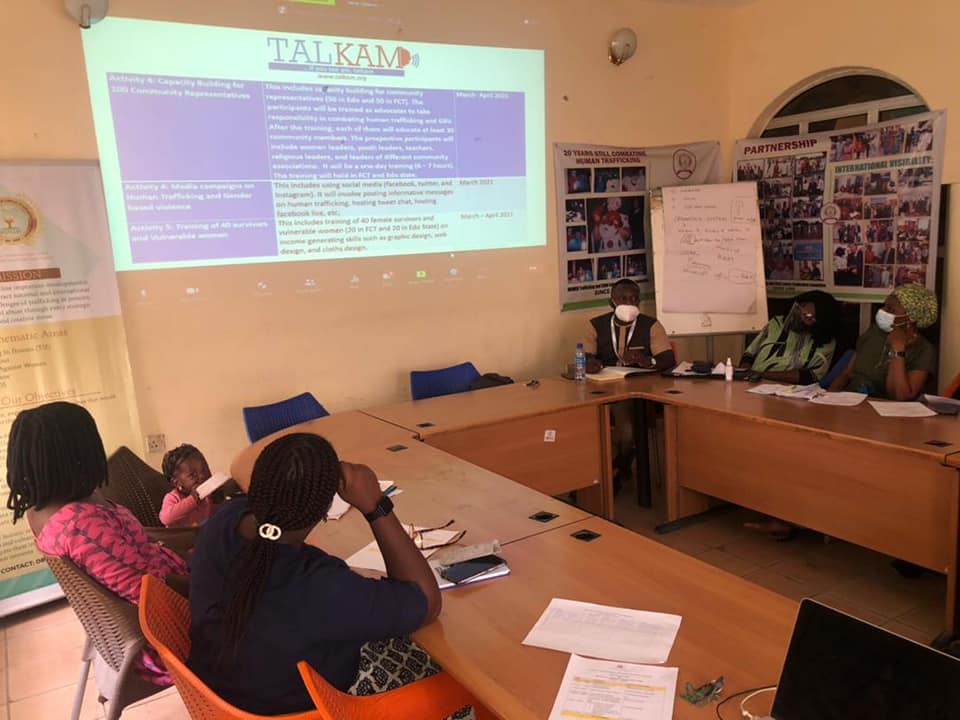 Devatop Center for Africa Development, a not-for-profit organization that aims to combat human trafficking, gender-based violence, and promoting human right across the country is partnering with Accion Contra La Trata to addresses the issues of trafficking and abuse of women and girls in Nigeria. The project called TALKAM- Against Trafficking and Abuse in Nigeria (TATA) is funded by Ayuntamiento De Pamplonia Spain. The project which will be implemented in 12 different local government areas across Edo State and Federal Capital territory of Nigeria is aimed at educating and empowering vulnerable groups such as women and girls, who are at risk of trafficking and violence.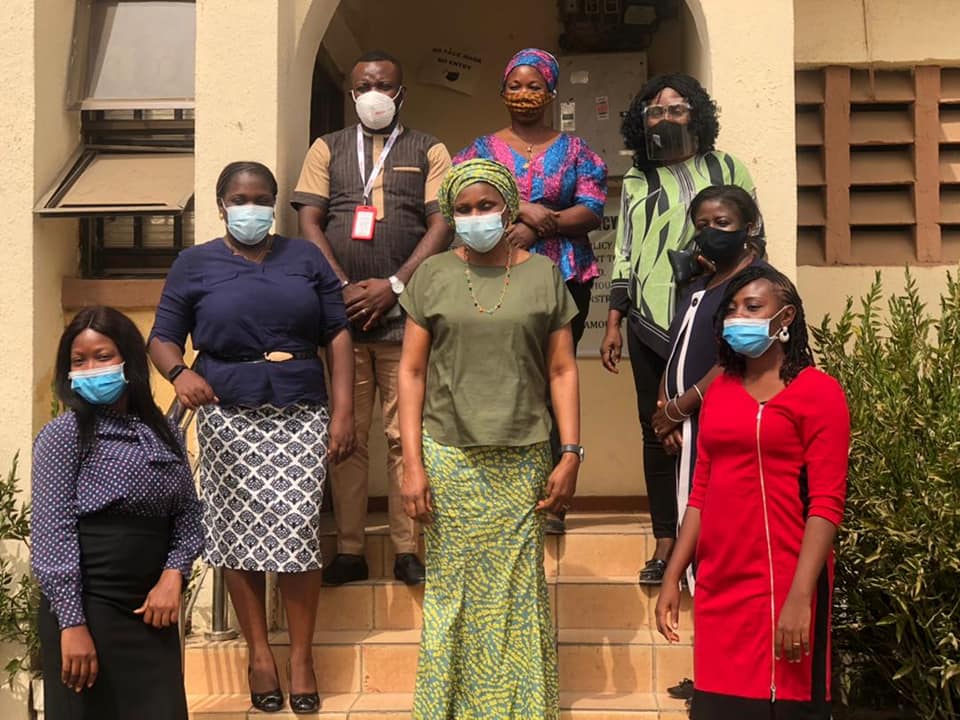 It will include: weekly radio program, capacity building for community representatives, training female survivors of human trafficking and vulnerable groups on income generating skills, media campaign and case management.
As part of the action plan to implement the project, Devatop Centre for Africa Development held a stakeholder meeting on the 22nd February 2021 to discuss the operational plan for the implementation of the TALKAM Project. The meeting held in Abuja at WOTCLEF conference room and stakeholders and partners from Edo State joined via zoom.
The meeting which was initiated by Devatop Centre for Africa Development has in attendance: Network Against Child Trafficking, Abuse and Labour (NACTAL), Women Trafficking and Child Labour Eradication Foundation (WOTCLEF), Daughters of Abraham Foundation (DOA), Media Campaign Against Human Trafficking (MECAHT), Idia Renaissance, Society for The Empowerment of Young People (SEYP) and Name Foundation.
---