Press Release: Talkam Against Human Trafficking and Gender-Based Violence Project Launched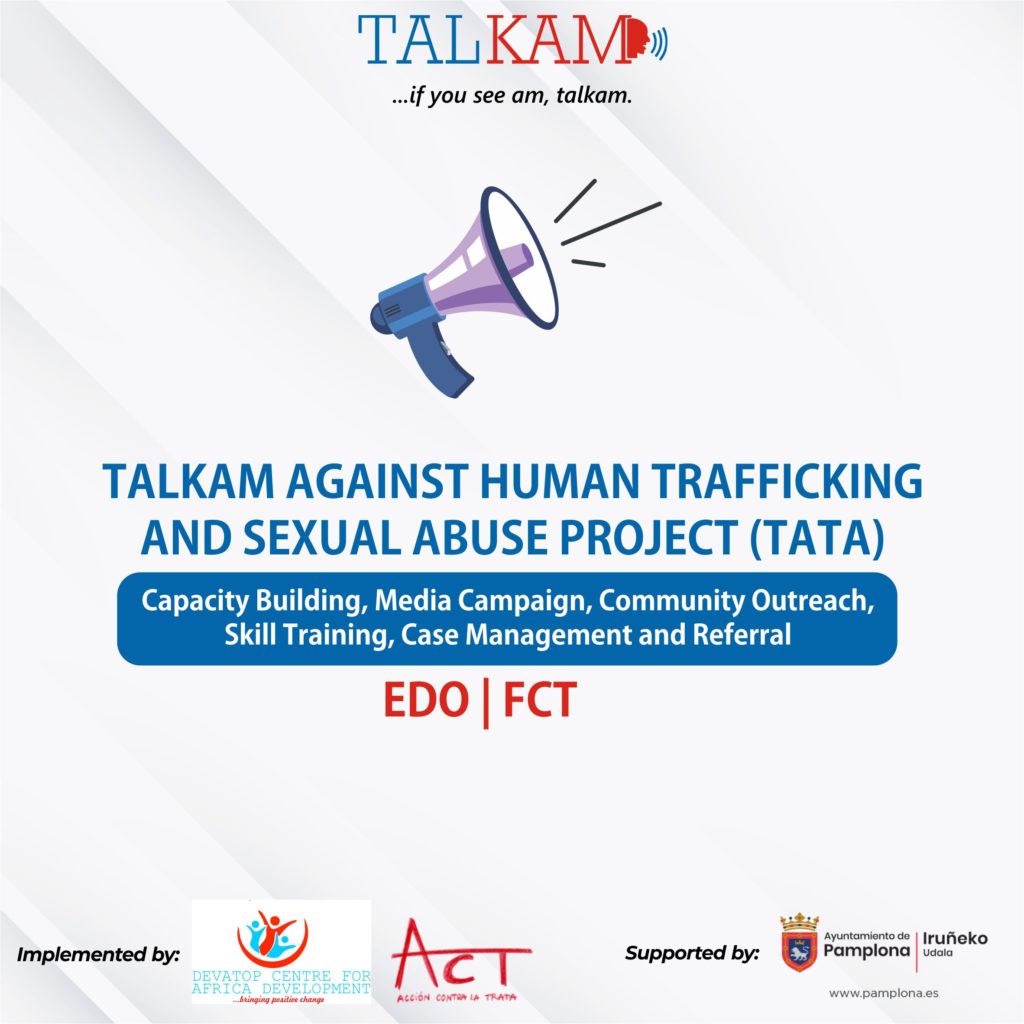 Devatop Centre for African Development in partnership with Accion Contra La Trata has launched a project called TALKAM- Against Trafficking and Sexual Violence in Nigeria (TATA). The project is funded by Ayuntamiento De Pamplonia Spain, is aimed at educating and empowering groups, especially vulnerable groups such as women and girls, who are at risk of trafficking and violence. The program will be implemented in 12 different local government areas across Edo State and Federal Capital territory of Nigeria. The project will last till June 2021.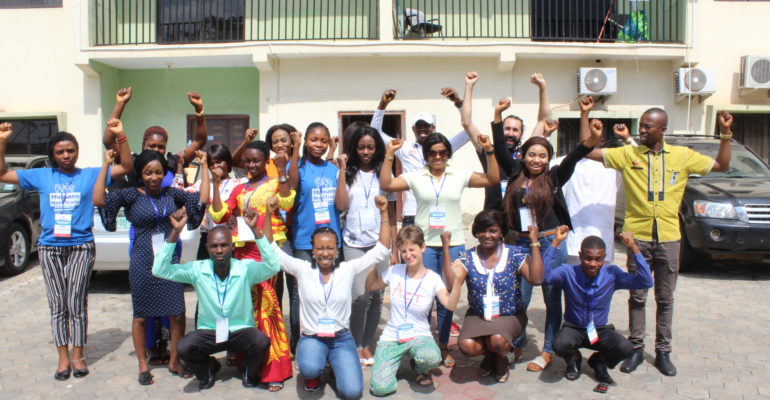 Human trafficking is heinous crime and happens in every state in Nigeria. According to the 2018 Global Slavery Index, there are more than 1.3 million victims of human trafficking in Nigeria. Among the victims of trafficking networks, the data includes seven out of every thousand people of Nigerian origin. 73% of Nigerians are vulnerable to human trafficking. The same report indicates that at least 70% of the Victims of trafficking are women and girls subjected to sexual exploitation, forced marriage and forced labor. Also, Gender-Based Violence has become widespread and naturalized widely in the population. In 2018, 1,142 cases of sexual assaults against women were reported in the territory of the Federal Capital.
According to the convener of TALKAM Project and Executive Director of Devatop Centre for Africa Development, the project is initiated to reduce the incidence of human trafficking and gender-based violence through the following approaches:
Sensitizing community members through radio, social media and community outreaches.
Training of community leaders, religious leaders and local organization on prevention of human trafficking and abuse against women and girls.
Empowering the trainees above to carry out awareness campaigns in their various communities.
Training of survivors and women-at-risk on income generating skills.
Creating awareness on the use of TALKAM App to report human trafficking and gender-based violence
TALKAM is an innovative project by Devatop Centre for African Development that focuses on utilizing information and communication technology tools to speak out about human trafficking, human rights abuses & irregular migration. It monitors, analyzes, reports, advocates and stimulates actions among community members, policy makers, government, and more importantly to change the status quo in Nigeria.
Victoria Oladiran
Communication Associate,
Devatop Centre for Africa Development
---