Call for Quotation: Procurement for TATIP Project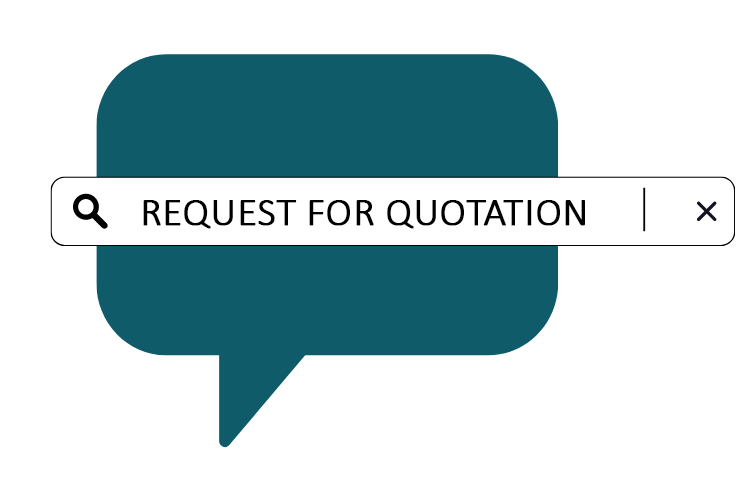 Title: Procurement for TALKAM Against Trafficking in Persons (TATIP) Project
Type of Contract: Short-term
Open Date:         Jan 30, 2023;      Questions Deadline:       Feb 15, 2023;     Closing Date       Feb 21, 2023.
Background:
Devatop Centre for Africa Development, with support from Palladium Group under the Strengthening Civic Advocacy and Local Engagement (SCALE) Program, funded by USAID, is implementing the TALKAM Against Trafficking in Persons (TATIP) project, under the Countering Trafficking in Persons (CTIP) component of the SCALE Program. TATIP is designed to use technology and traditional methods to counter trafficking in persons with a focus on prevention, protection, partnership, and prosecution. TALKAM is a pidgin English word meaning to Speak Out. The project – TATIP, scheduled to be implemented in three states namely Delta, Enugu, and Sokoto, is a new and expanded phase of the TALKAM Project which was initially supported by the U.S Embassy in Nigeria in 2021.
This solicitation requests the expertise of reputable companies to participate in the Tender Process for the purchase/supply/installation of desktop computers and solar panels/inverters and all requisite accessories.
Scope of Work/Deliverables:
Procurement of TALKAM ICT Lab
| | | |
| --- | --- | --- |
| ITEMS | UNIT | Specifications |
| Desktop Computers | 2 | Pro-one 440 G5 All-in One Computer – Intel Core i5 – 8GB RAM – 1TB HDD |
| Laptop (15inch) | 1 | Intel Corei5, 1TB Hard Drive – 8GB RAM – Touchscreen – 10th Gen |
| TV | 1 | 43″ LED Full HD Smart TV |
| Interactive Whiteboard | 1 | Smart 82" Interactive Whiteboard |
| Projector | 1 | 4000 Lumens – Eb-s31 with Project Screen |
| CCTV Camera | 1 | DVR with screen, 2mp indoor and outdoor, motion sensor recorder, HD view , and cloud/local storage |
| Wireless Router | 1 | 5G network wifi |
| Microsoft License | 3 | Microsoft Office 2019 Professional Plus |
| Solar inverters system | 1 |  3kva Pure Sinewave Complete Solar Kit and Inverters |
| Network Device | 1 | Network Device (AIR-AP1832I-E-K9 – Cisco Aironet 1832i Access Point) |
| Workstation table | 1 | Wooden 6 seaters table with drawer |
| Chairs | 5 | Swivel Chairs |
| Air-condition | 1 | Pv-18inv41 -2HP |
Procurement of Working Tools
| | | |
| --- | --- | --- |
| ITEMS | UNIT | Specification |
| Laptop Computer | 2 | Intel Corei5, 1TB Hard Drive – 8GB RAM – Touchscreen – 10th Gen |
| Chair | 2 | Swivel Chairs |
| Set of desk | 2 | Wooden executive desk |
| Printers | 1 | Key features to look for are print, copy, scan features with WiFi support. |
| Voice Recorder | 1 | With at least 4GB of memory built-in, file sharing, long battery life, can record for at least 500 hours in one go, |
| Fireproof filing cabinet | 1 | 4-drawers |
| Fireproof safe | 1 | 2-drawers |
| Camera | 1 | With Flash and +18 – 55mm & 75 To 300mm Lens, good image quality(image size of 1280 x 720 pixels or more) |
Requirements
The consultant to be contracted is expected to meet the following criteria:
Certificate of registration/incorporation and/or similar evidence of company
registration issued by Corporate Affairs Commission (CAC) of Nigerian.
Certified true copies of Memorandum and Article of Association of the company (Statement of share capital and return of allotment) and particulars of Directors and/or similar statutory documents indicating ownership structure of company, name(s) of directors, major shareholders and percentage shareholding.
Detailed company profile with full details of company's resume demonstrating
company's capabilities.
Submit a tender application letter (on bidder's letter headed paper) including name of authorized contact person (s), company full address, Email address and Telephone
Company tax clearance certificate for the last three (3) years
Pension Clearance Certificate
Audited Accounts for the past three (3) years which must bear the stamp of the Audit Firm.
Evidence of verifiable similar services carried out within the last five years.
Quote Criteria/Payment Schedule
Quotes must be submitted in Naira, as payment(s) to contracted consultant will be made in this currency.
Please note that DEVATOP will deduct and remit to the Federal Inland Revenue Service (FIRS) a 5% or 10% withholding Tax from the total consultancy fees for individuals or organizations in accordance with the Nigerian Tax Law.
Method of Application:
Interested and qualified candidates should send their application with title "Request For Quotes" as the email subject to [email protected] Cc [email protected]
Only shortlisted bidders will be contacted at a date to be communicated.
For any questions, send an email to: [email protected] no later than 4 days after the date of the advert.
Duration of the assignment
The procurement, transportation, supply, installation and handover of any of the project MUST be completed not later than three weeks from the day the contract is signed and sealed except otherwise communicated to the contractor by the awarding entity
 By submitting this application, the tendering organizations HAVE ACCEPTED AS FOLLOWS:
To allow Devatop Centre For Africa Development verify all claims made in your submission.
To allow Devatop Centre For Africa Development verify that your organization is not in receivership nor the subject of any form of insolvency of bankruptcy proceedings or the subject of any form of wrong up petition or proceeding.
To confirm that the company is not a replacement for a hitherto tax defaulting company.
---