DEVATOP CENTRE FOR AFRICA DEVELOPMENT CONDUCTS ORGANIZATIONAL ASSESSMENT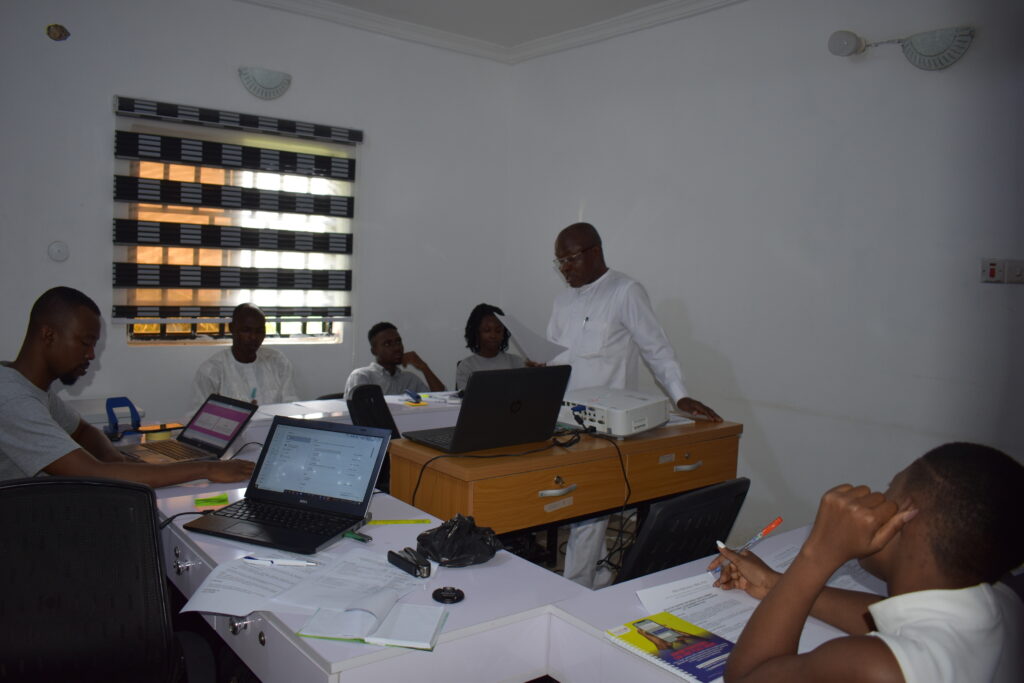 Devatop Centre for Africa Development (DEVATOP) held an organizational assessment session to review the current operational structure of the organization, in line with standard practices, to position the organization for effective delivery and actualization of goals and objective and to strengthen the capacity/structure of the organization towards better outputs for the project year 2022/2023.
The assessment held on Saturday, 24th of September 2022 at the Abuja Office of DEVATOP in Utako, with the coordination of a management consultant, Mr Peter Maduoma, MBA, FCA. In attendance were the Executive Director, Mr. Joseph Osuigwe, members of staff, interns, and representatives of volunteers.
This assessment is necessary to strengthen the operation of DEVATOP, a non-for-profit organization that combats human trafficking, gender based violence and other related human rights abuses, which has been in operation since 2013, and registered in 2016 with the CAC.
The 8-hour long session is a post assessment review and analysis of data collected from the preliminary questionnaire, as well as preparation of an assessment report by the consultant, with key findings and recommendations for improvement based on global best practices and expectations within the industry. The assessment was conducted in an open and interactive manner, and took a deep dive into the organizational governance, organizational management, program management, human resource management, and financial management.
In a keynote address, Mr Maduoma reiterated the importance of having an organizational assessment, stating that it helps in the identification of gaps and guides the development of recommendations and action plans to improve and support the achievement of organizational goals and objectives.
With this done, DEVATOP hopes to review the key findings of the report, and work with the recommendations towards positioning itself for an improved service delivery.
---