DEVATOP CENTER FOR AFRICA DEVELOPMENT COMMENCES STAFF RETREAT/TRAINING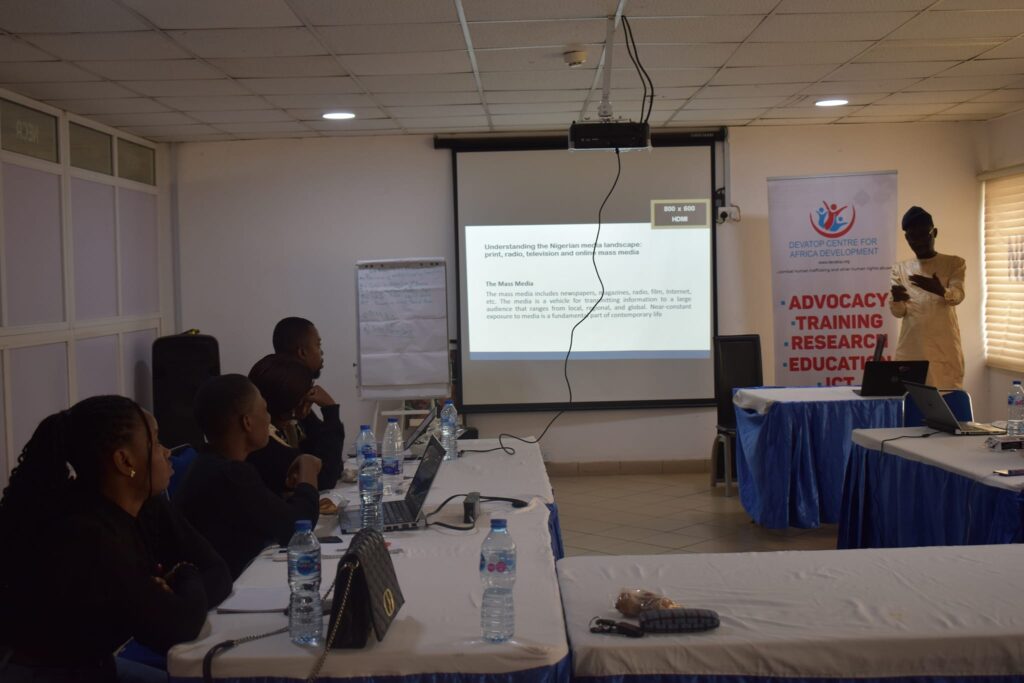 Devatop center for Africa Development (DEVATOP) kickstarted her staff retreat and training with a two (2) days session which held on the 29th and 30th September 2022 at NECA Hall, Unity House in the Federal Capital Area of Abuja, Nigeria. The retreat which was geared at strengthening team building, workplace culture and communication had various professionals across various fields of interest as trainers.
During the retreat/training staff were refreshed on the history, vision mission and etiquette of the organization. The first day of the retreat which was attended by staff of the organization was engaging and participatory as it was a much-needed break and time of reflection for each team member to re-evaluate and get constructive feedbacks from the team.
On the first day of the retreat, the executive Director of DEVATOP, Mr. Joseph Osuigwe, in his session gave a brief of the journey of the organization since its inception in 2013 and registration in 2016. This afforded the new staff the opportunity to further understand the history of the organization and her long-term goals. Each member of the team was given an opportunity to state their challenges and state areas they feel they need support or training.
On the second day of the retreat, professionals from different fields were contracted to strengthen the team on key areas that will aid the continuity and productivity of the organization. Mr. Peter Maduoma, FCA consultant, who was lectured extensively on workplace culture and team building emphasize on the need for the team to work in synchrony towards the achievement of a common goal.
Also present as a contractor was Mr. Yakeen Akinwale, a journalist and editor at Human Angle News who gave a comprehensive training to the DEVATOP team on strategic communication. He emphasized the need for DEVATOP to develop and maintain a healthy relationship with journalists and media personnel. This according to him is important especially as the media is become a strong tool for advocacy and publicity.
In the same vein, Dami Ojetunde, a data analyst lectured the team utilizing data for advocacy and stronger social media campaign. He reiterated the need for DEVATOP to employ infographics and visually engaging advocacy.
At the end of the 2-days training, staff were equipped with better knowledge and efforts are being made by the organization to implement the suggestions and resolutions made at the retreat.
---