DEVATOP CENTRE FOR AFRICA DEVELOPMENT TRAINS 30 Volunteers on Combating Human Trafficking and Female Genital Mutilation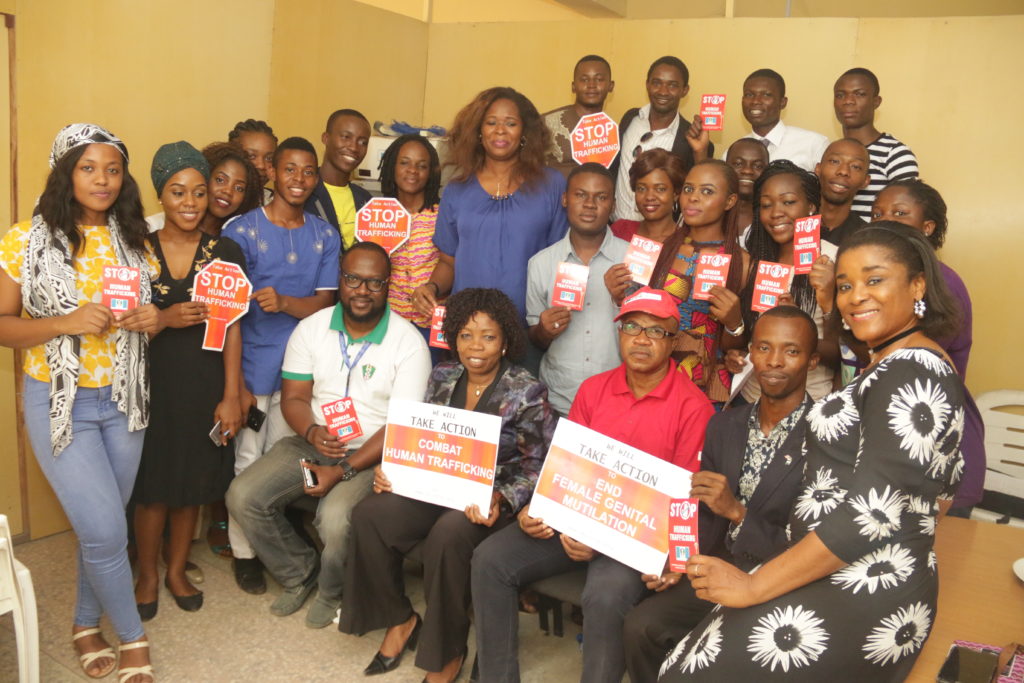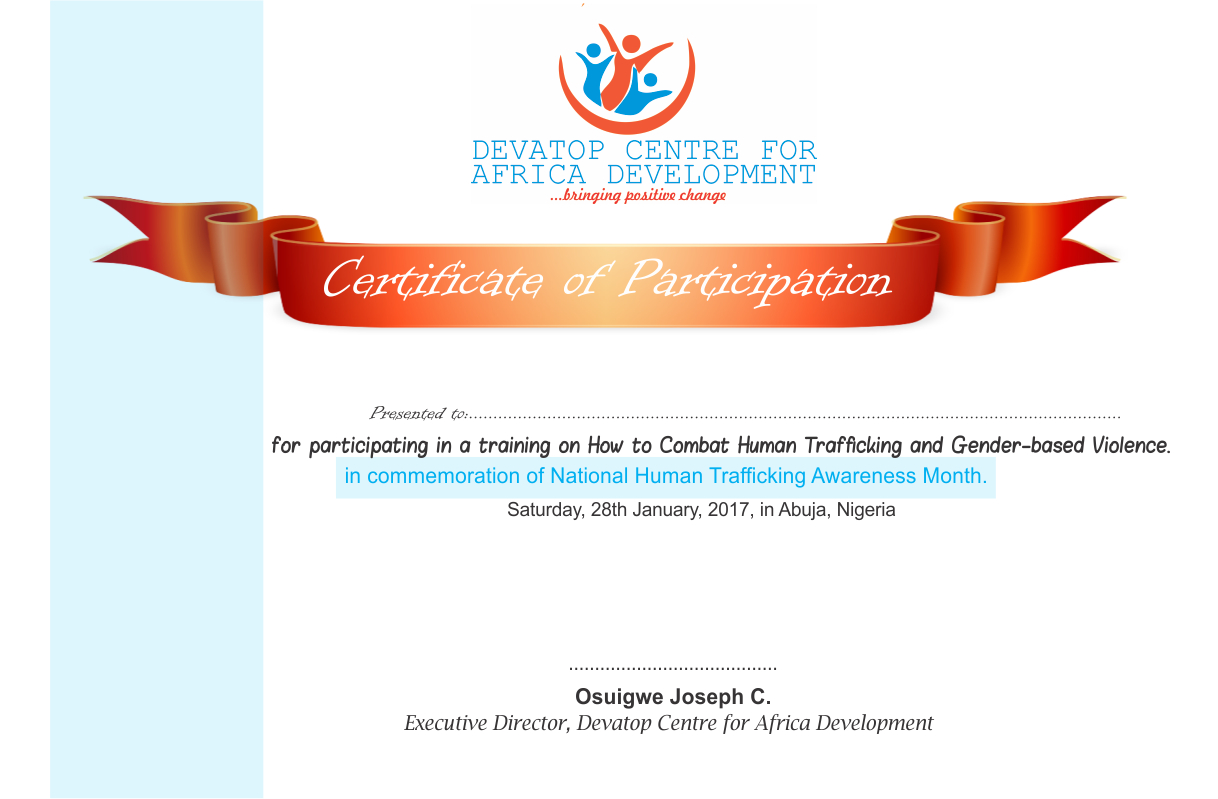 DEVATOP CENTRE FOR AFRICA DEVELOPMENT TRAINS 30 Volunteers on Combating Human Trafficking and Female Genital Mutilation
In commemoration of
2017 NATIONAL HUMAN TRAFFICKING AWARENESS MONTH
Sat. 28th January, 2017
22 Koforidua Street, Wuse Zone 2 Abuja
PRESS STATEMENT
National Human Trafficking Awareness Month is dedicated to raising awareness of sexual slavery and human trafficking worldwide.  The United States Senate designated January as National Human Trafficking Awareness Month. Human Trafficking Awareness Month seeks to end this slavery, return rights to individuals and make the world a safer place for all inhabitants.
Over 27 millions of women, girls, men, and boys are currently victims of human trafficking globally. They are bought and sold into prostitution, labour exploitation and child pornography. For years, human trafficking has continued to thrive in shadow and in the silence of others.  80% of the victims are young people between the ages of 6 and 24 years. Nigeria is a source, destination and transit of people trafficked for sexual and labour exploitation. According to 2015 Slavery Index Report, there are over 875 500 victims in Nigeria. Millions of Nigerian young people are vulnerable to human trafficking as a result of insurgency, community crisis, poverty, mal-treatment at home, family crisis, and unemployment.
The worst anyone can do is to keep silent about human trafficking. There is an urgent need for more people to be in the forefront of combating human trafficking, and no one needs to wait until he is directly affected before speaking out against this evil.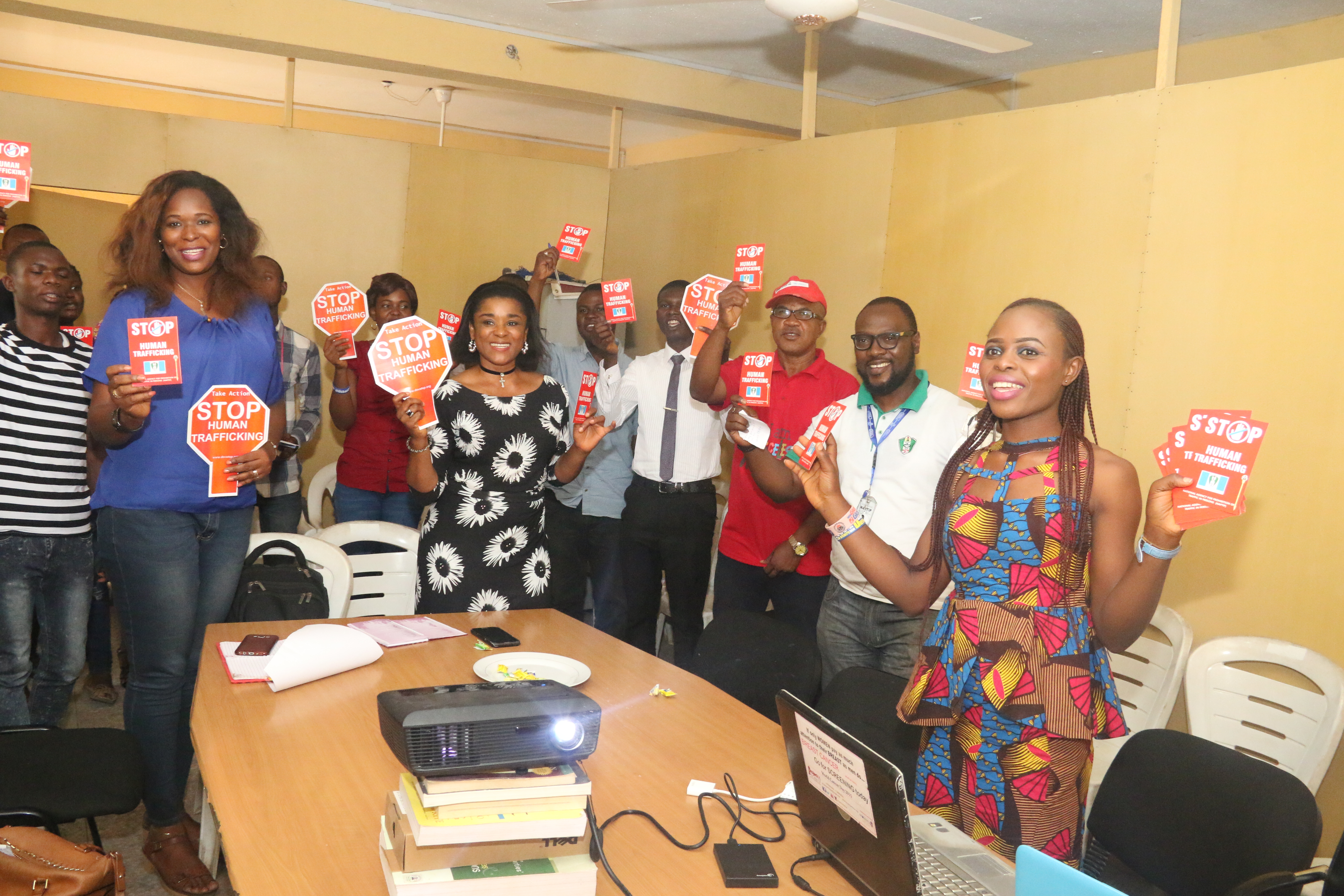 Every January, Devatop Centre for Africa Development trains and engages volunteers to take strategic actions against human trafficking.
On 28th January, 2017 Devatop trains 30 young people of different profession, including volunteers, journalists and corps members on combating human trafficking, female genital mutilation and rape in Nigeria. The resource persons, Mr. Lewis Olatunji and Hyacinth Okafor from National Agency for Prohibition of Trafficking In Persons (NAPTIP) spoke on overview of human trafficking and how to combat it.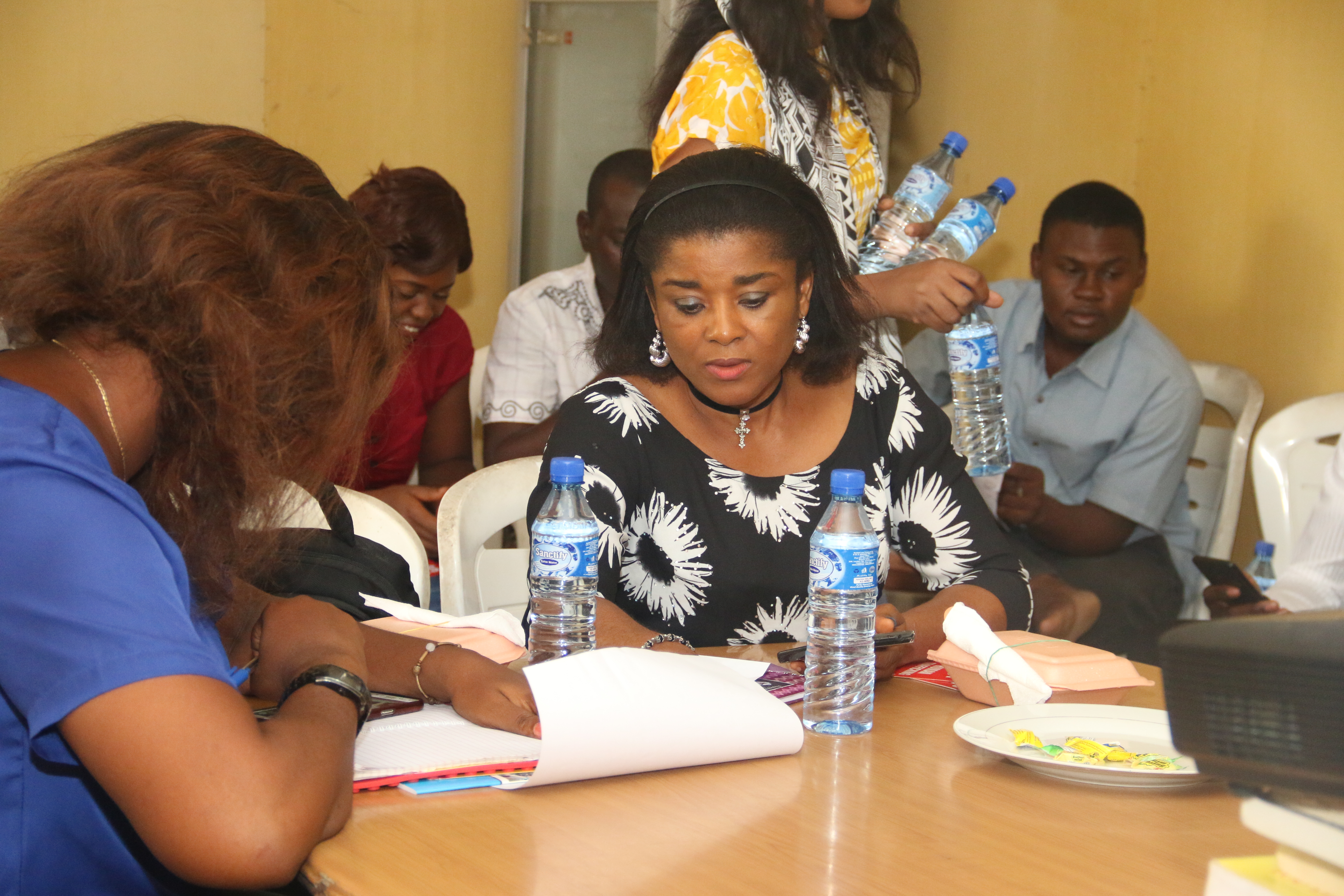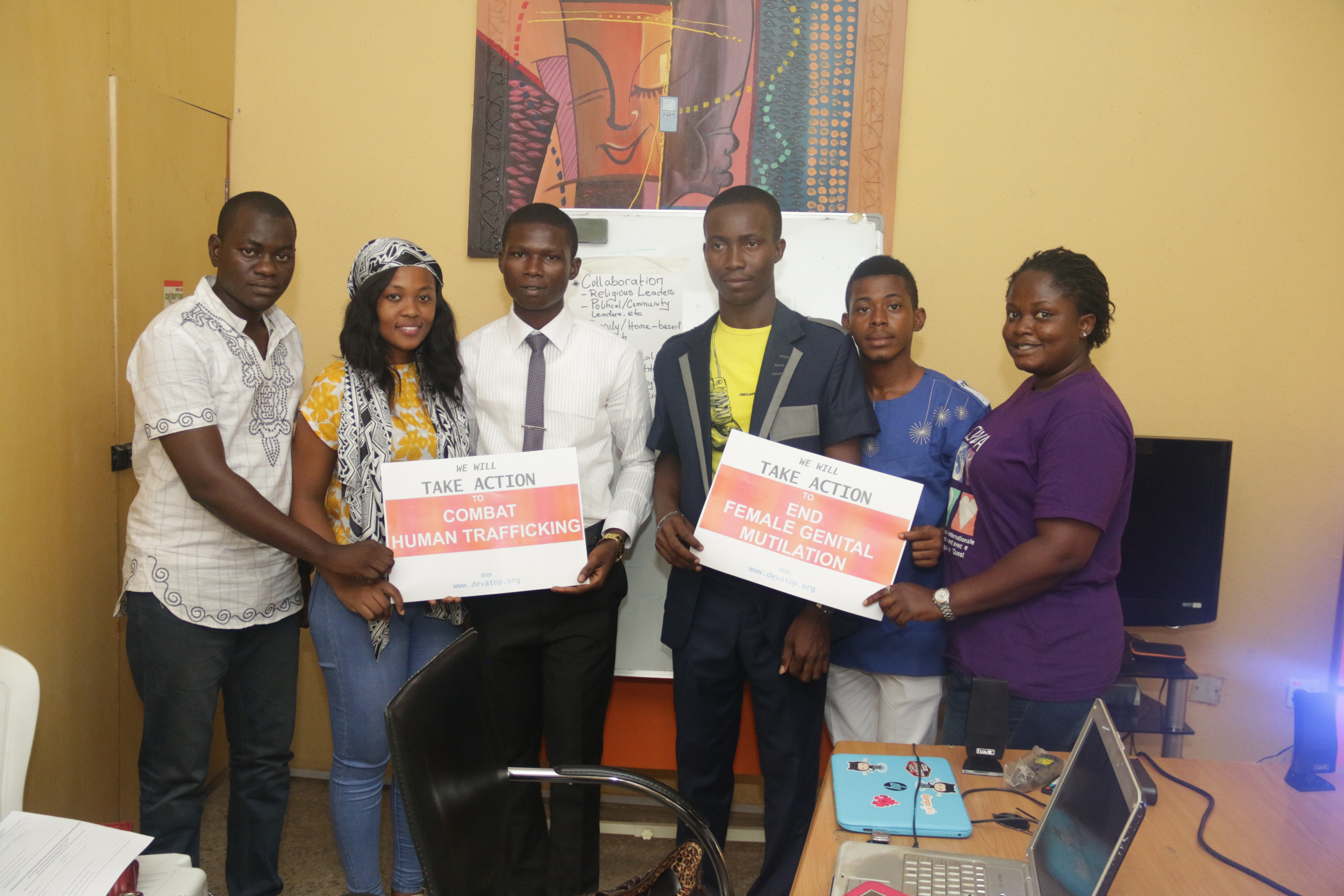 Bar. Ikenga Ngozi, chairperson of Federation of International Women Lawyer Abuja branch, spoke on how youth can help to end female genital mutilation, rape and other forms of gender-based violence in Nigeria.
According to Joseph Osuigwe (Executive Director of Devatop Centre for Africa Development) who spoke on "The Role of Young People in Combating Human Trafficking and Gender-Based Violence",  human trafficking can occur anywhere, in any community, family, and to anybody. Hence, everyone needs to take part in combating human trafficking before it penetrates in every family. He pointed out that it is everyone's responsibility to combat human trafficking, and if we don't do something now, something worst will happen, and more people will fall victims to human trafficking.
It is expected that the trainees will reach out to and educate over 2000 people in various communities and states within the next 3 months.
---