Devatop lauded at the launch of RedCard2Sextortion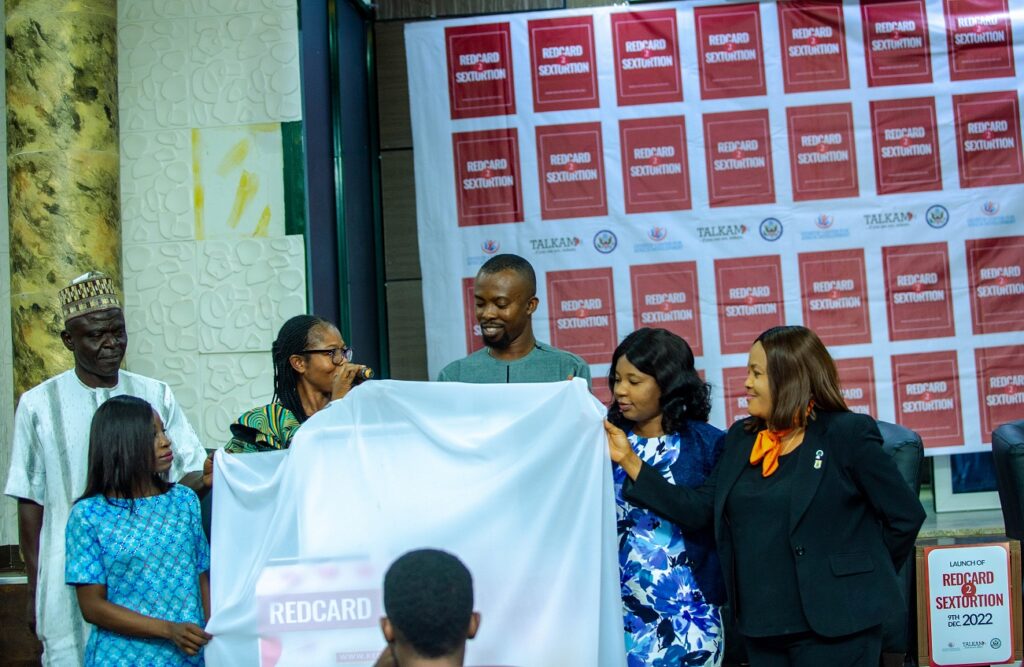 Key stakeholders in the fight against human trafficking have applauded Devatop Centre for Africa Development, an NGO, at the launch of its campaign tagged "RedCard2Sextortion" and organising a discussion panel against the menace.
The stakeholders present included representatives from the Cultural Affairs Officer of the U.S embassy in Nigeria, Julia Mckay, other representatives from the National Agency for the Prohibition of Trafficking in Persons(NAPTIP), Gender Mobile, Civil Society Legislative Advocacy Center (CISLAC), and Nigerian Employers Consultative Association (NECA) who were also panellists were all present at the launch of the campaign with other stakeholders and participants joining in through various virtual platforms.
Other dignitaries at the launching were representatives of various Civil Society Organizations (CSOs) and other government institutions and members of the general public, particularly youth of school age, who were all present, with about 20 participants joining virtually.
Mr Joseph Osuigwe, Executive Director of Devatop Centre for Africa Development, and Julia Mckay, Cultural Affairs Officer of US Embassy Nigeria, gave the opening remarks. In his remark, Mr Joseph Osuigwe acknowledged the presence of guests and participants who had turned up for the event. He disclosed that the event was organised for stakeholders to share ideas on issues around Sextortion and to galvanise further joint efforts to tackle the menace and launch the #RedCard2Sextortion campaign. He further stated that menace continues to thrive due to a lack of coordinated efforts to report and prosecute offenders, adding that the culture of silence has a lot of harm in allowing this scourge to wash over society.
Mr Joseph Osuigwe noted that the perpetrators of these crimes often go unpunished while stressing the need for more to be done to arrest this menace. He stated that with that aim in mind, Devatop, with support from the US Embassy, has developed a reporting app tagged "TALKAM "to aid in the fight against sextortion.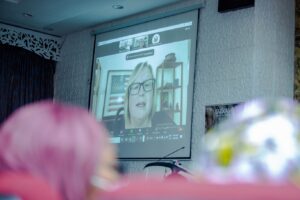 According to him, the app is a platform for cases relating to human rights violations, including trafficking, Gender-based violence, and other offences can be reported, and such reports would be followed up through close collaboration with government agencies like NAPTIP that would investigate them properly.
Also speaking was the Cultural Affairs Officer of the US Embassy in Nigeria, Julia Mckay, who commended the organisation of the event to commemorate the 16 days' activism against Sexual and Gender-Based Violence (SGBV). She went on to say that the US mission in Nigeria was proud to support local initiatives like that of DEVATOP that could contribute towards addressing identified issues and gaps in society, especially regarding upholding people's rights and peaceful coexistence.
After these opening remarks, representatives from four organisations hosted a panel discussion on accelerating action against sextortion.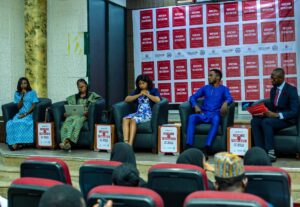 The panellists were NAPTIP, Serah Egbo, Policy Lead, Gender Mobile Initiative; Bathsheba Tagwai, Advocacy and Legal Advice Officer, CISLAC and Femi-Samuel Paul, Corporate Affairs Officer for NECA Abuja.
The panellists gave an overview of the meaning of sextortion and how it connects to their work in their respective organisations.
The panellists also responded to a series of questions on what NAPTIP was doing to combat sextortion in Nigeria, the specific hindrances to the fight against sextortion and what could be done to address it.
Different definitions of sextortion were given, and further explanation was done to enable people to know when this crime could be said to be happening. Additional questions on the most significant enabler of the crime and whether it should be regarded as another form of corruption in the country were addressed.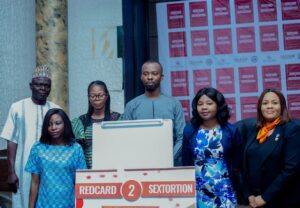 Another key highlight of the event was the unveiling of the logo for the #RedCard2Sextortion campaign, which was facilitated by the Executive Director of DEVATOP, Mr Joseph Osuigwe and was joined by the panellists, representatives of YALI, Philomath University, and other allied organisations.
The Program Officer of Devatop, Grace Kalu, made a presentation on the TALKAM support for survivors of human trafficking which included a skills training and trauma healing program that had been carried out in 2021 and 2022 in Edo and FCT where about 30 persons were trained on entrepreneurial and business management skills as well as being offered different forms of support to aid their reintegration and helping them become more resilient.
---