DEVATOP Engages Community Residents In a Dialogue On Countering Trafficking In Persons (TIP)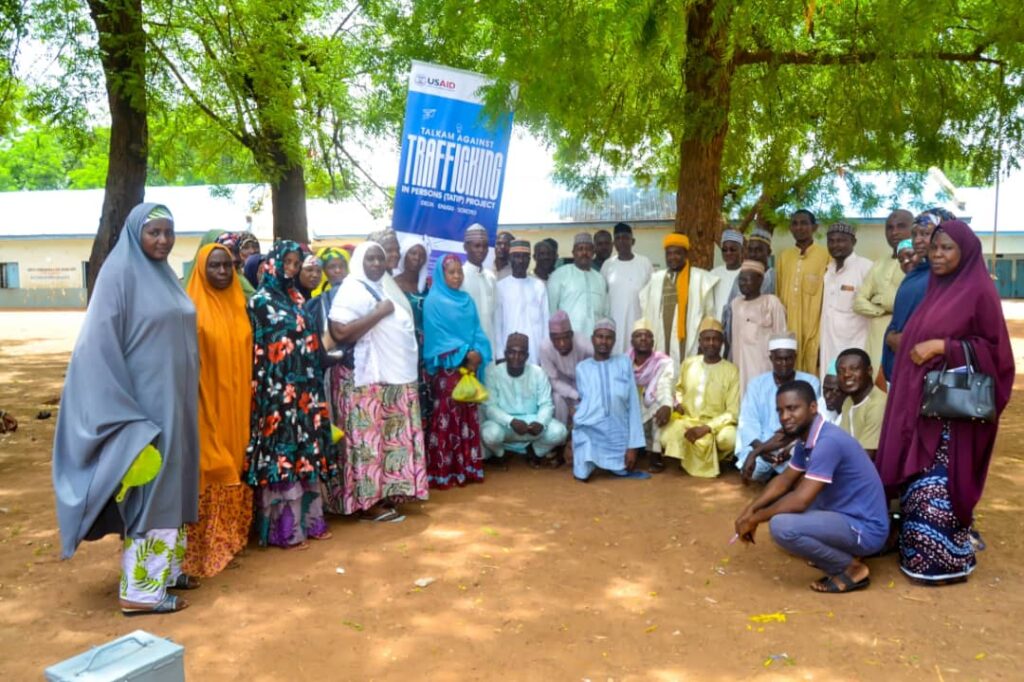 Devatop Center for Africa Development engaged community residents in a community dialogue in three target states (Enugu, Delta and Sokoto states); the community dialogue, which DEVATOP's Program Assitant facilitated in the respective states, focused on combating human trafficking as part of its TALKAM Against Trafficking in Persons (TATIP) Project in the states.
The event had a diverse audience, ranging from invited officials from NAPTIP and NACTAL. Other persons in attendance were traditional, political, youth and women leaders, Civil Society Organizations (CSOs) and other relevant stakeholders in the fight against Trafficking In Persons (TIP).
DEVATOP's Program Assistant facilitated the community dialogue in the respective states to enhance their interest and ability to counter and report elements of human trafficking in their respective communities. The community dialogue seeks to educate and create awareness about the relevant issues surrounding the trafficking in persons and what could be done by the residents to help increase the identification, reporting and follow-up of human trafficking cases.
DEVATOP Project Assistant in Delta state, Vivian Ezeta, explained the TALKAM Against the Trafficking In Persons (TATIP) project and its aims and objectives. The sponsorship role of the United States Agency for International Development (USAID) and Palladium under the SCALE initiative was also discussed.
In Sokoto state, DEVATOP Project Assistant Matthew Animasahun gave an overview of trafficking and its dangers. He began by defining trafficking as recruiting, transporting and harbouring people to exploit them. He mentioned common causes of human trafficking, such as poverty and the demand for cheap labour.
The project Assistants in the respective states emphasised the dangers of trafficking to its victims by stating the level of damage and trauma it leaves on its victims. Trafficking on the local and international scale was also discussed, with the reasons behind trafficking, such as sexual exploitation and organ harvesting.
The community members were also encouraged to commit to follow-up actions in reporting human trafficking cases in their environs through the TALKAM platform and to utilise and leverage their respective agency affiliations to increase the awareness and reportage of cases of human trafficking.
---