Devatop Volunteers Train Youth Corps Members on How To Combat Human Trafficking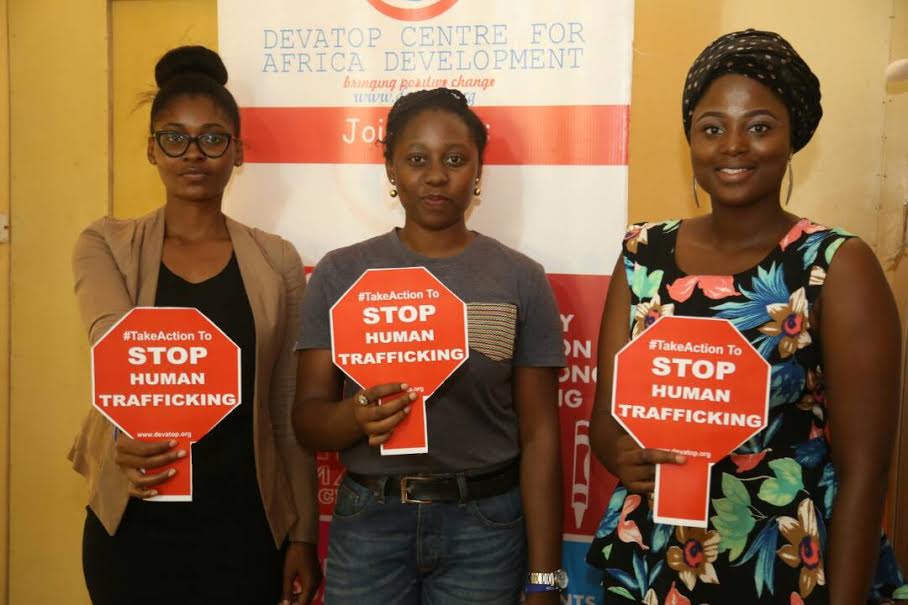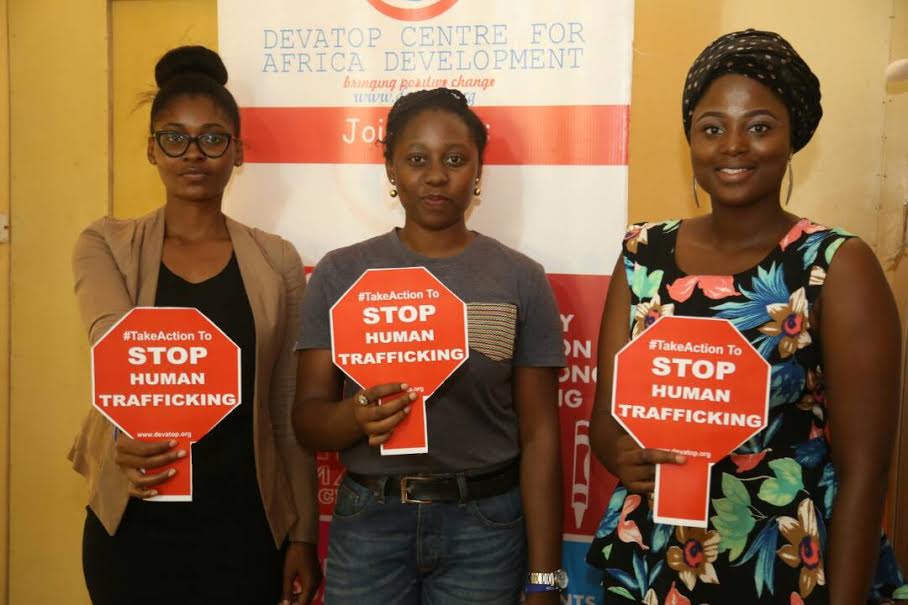 Two good heads they say is better than one, this adage came to play recently when a group of volunteers (Cynthia Frank Inyang, Chioma Echezona and Sione Ohai) of Devatop Center for Africa Development organized a seminar/training session for youth corps members, as part of their action against Human Trafficking. This seminar was part of the mandate of Devatop to stimulate all her volunteers to take action against human trafficking.
The seminar which was titled: "Role of Young People in Combating Human Trafficking", took place at Devatop conference in Abuja, on the 24th of June 2017.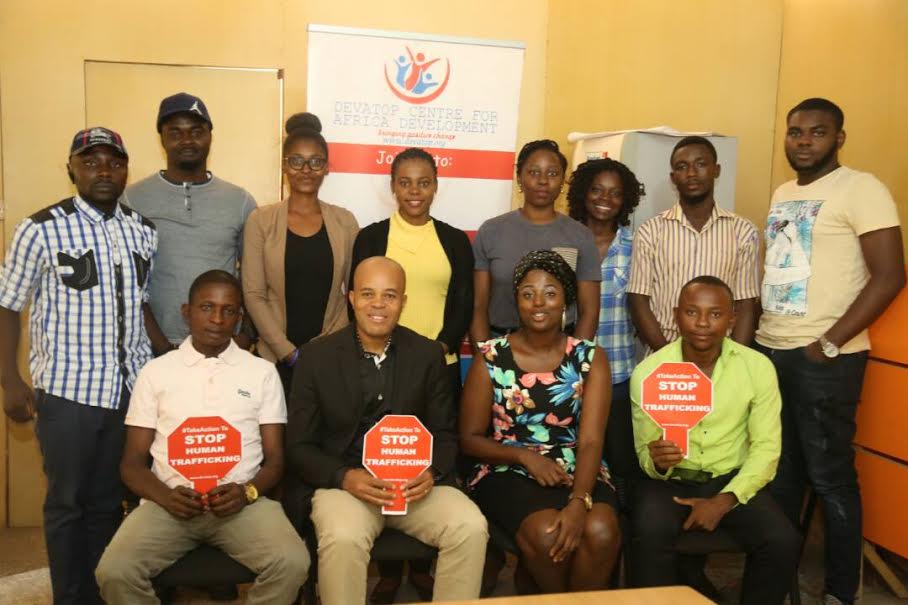 During the seminar, Cynthia Frank Inyang gave an overview of human trafficking and its effect. She highlighted different forms of human trafficking which include: sexual exploitation, labour exploitation, forced marriage, baby factory, organ removal, child soldier, etc. According to her, some of the topmost causes of trafficking in humans are illiteracy/ignorance and poverty with the least cause being political crisis. She urged the participants to always preach peace and speak to their fellow young people about human trafficking.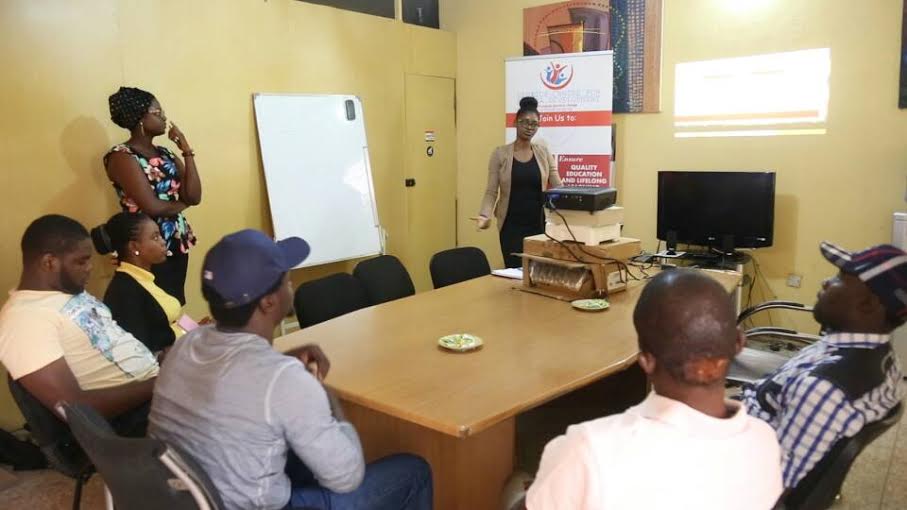 In the second segment of the training, Chioma Echezona said that majority of the victims of human trafficking are used for sexual exploitation. She gave a quote from global slavery index, that about 875,500 people are trafficked in Nigeria overtime, with women and girls making up 70% of the number. Chioma further elaborated ways to recognize victims of human trafficking.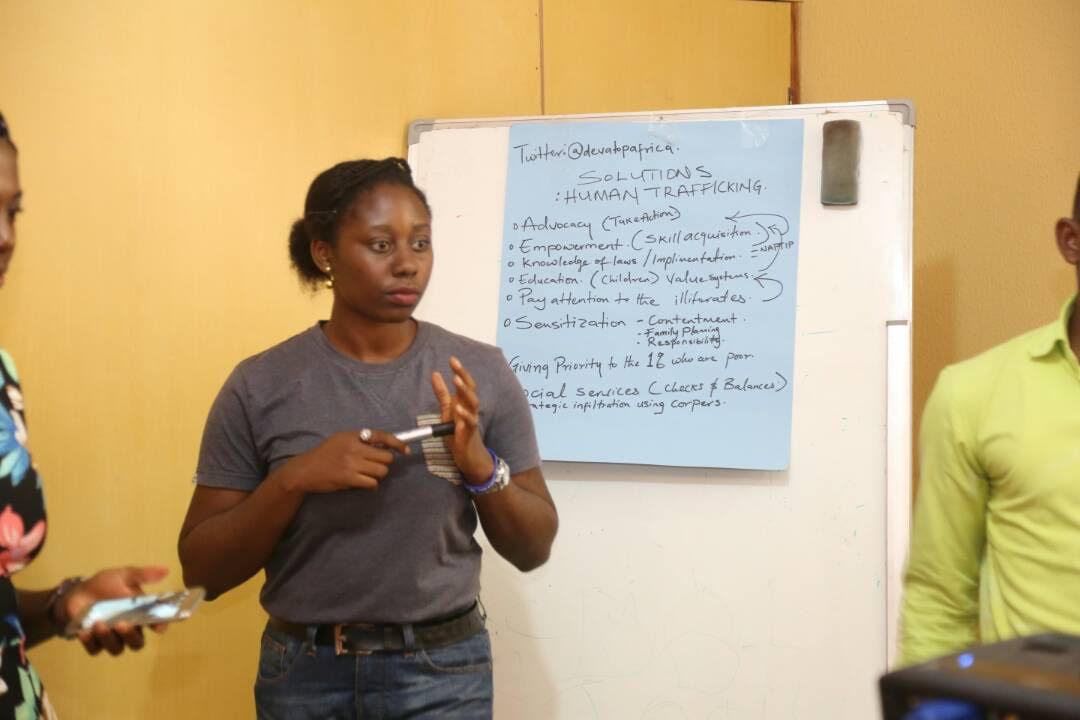 In the third segment of the training, Sione Ohai led the participants in group work where they discussed strategies and actions to take in combating human trafficking.
Edited by Admin.
---