Devatop Centre for Africa Development Educates Children on Child Trafficking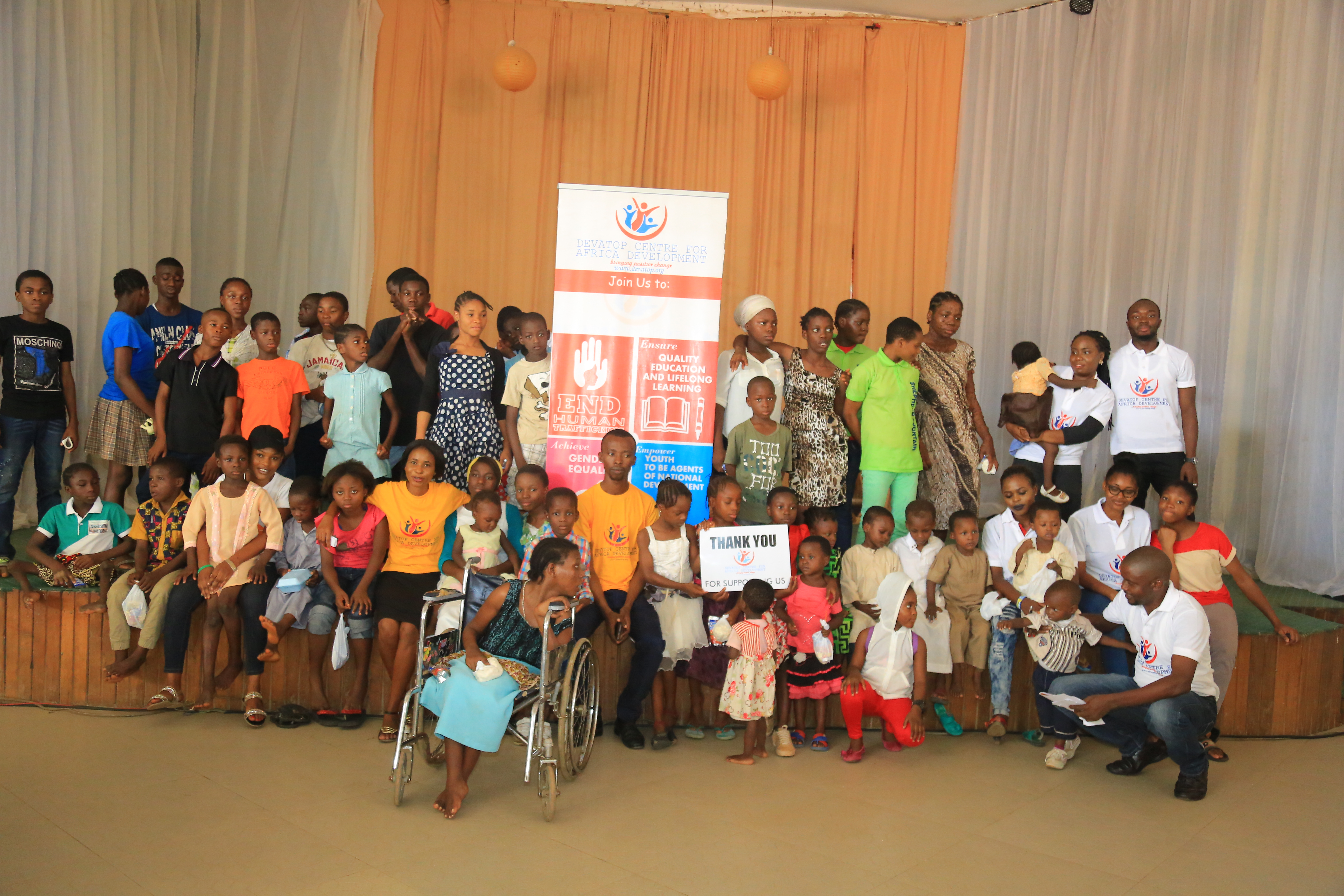 Children's day celebration is a tribute to childhood. The true essence of this day is to understand the significance of childhood in our lives. The values and disciplines learned as a child are responsible for the kind of adulthood one has. Thus childhood is special and should be celebrated. It is a day set aside to remind all young adults about children's right to enjoy childhood so as to be educated adults in future.
Children's day is not simply a day to celebrate children for who they are but to bring awareness to children around the world that have experienced violence, exploitation, and discrimination. It aims to promote mutual exchange and understanding among children and to initiate action to benefit and promote the welfare of children.
To commemorate the 2017 National Children's Day, Devatop Centre for Africa Development visited the Abuja Children's Home, Karu. The event had a series of sessions that included educational talk on child trafficking, movie on child labour, riddles and storytelling, games, presentation of gifts and photography.
The Project manager, Cynthia Frank Iyang educated the children on child trafficking and how they can avoid it. She used a video cartoon to sensitized children on causes and prevention of child trafficking, and attended to their questions. Some of the Devatop team members that spoke to the children include: Esther Onifade, Ibrahim Hayatudeen, Madu Nnenna Lucy, Ajah Philemon, and Ossai Nelly Amaka.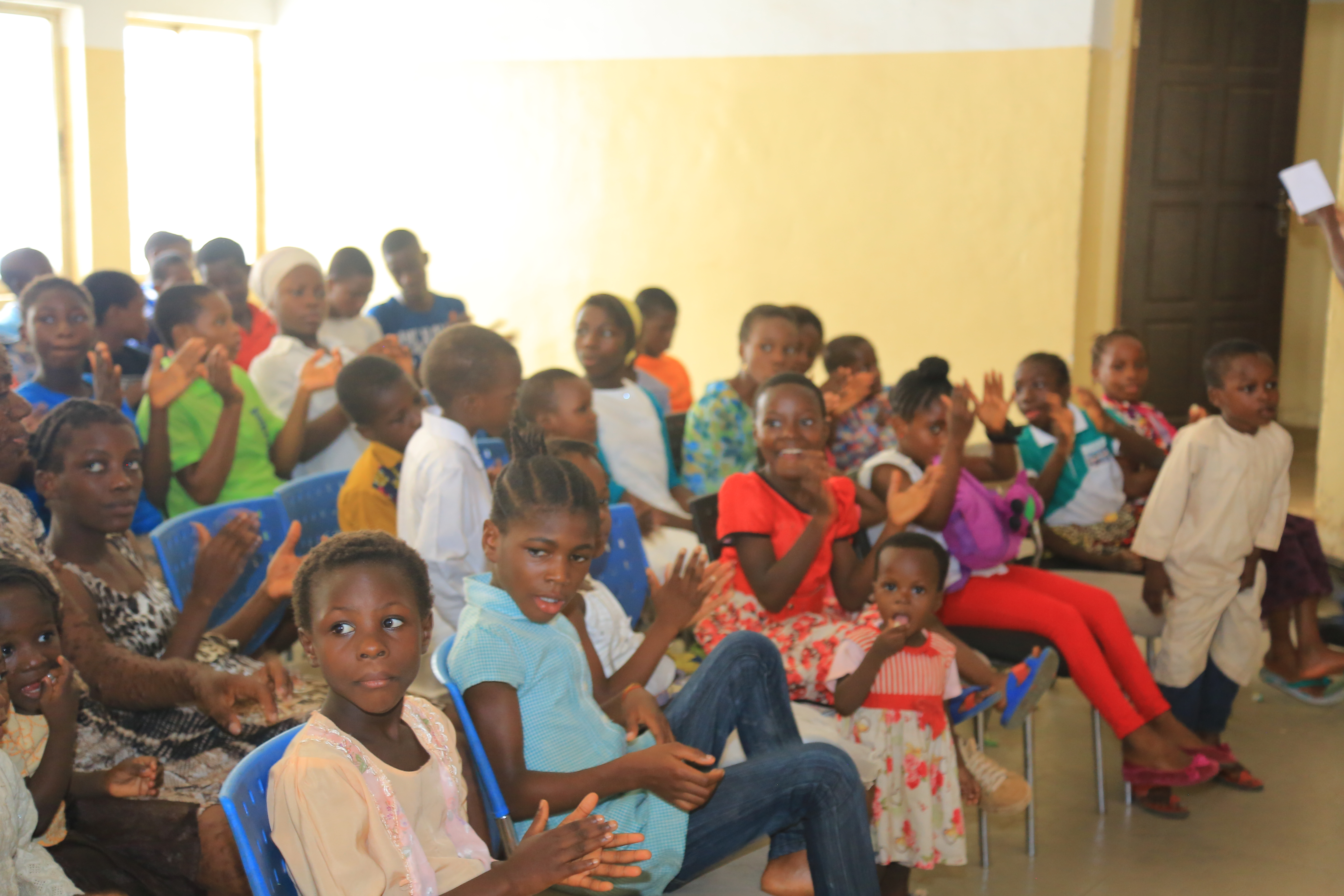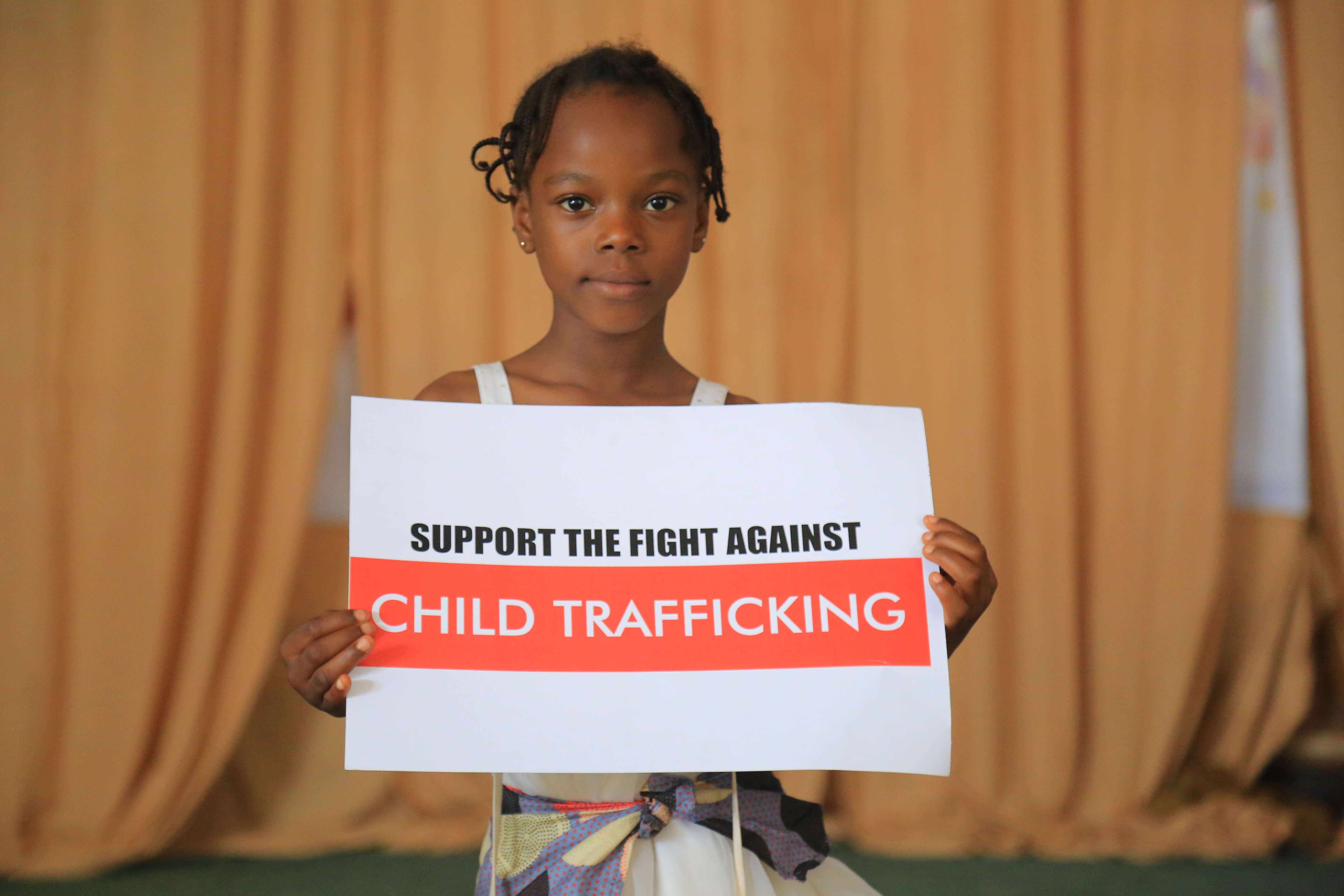 The children which also include orphans, were overwhelmed on the rate of child trafficking in Nigeria, and lend their voices, raised their placards to tell Nigerians to take action against child abuse, child labour and human trafficking. The event stimulated children to start speaking out against trafficking of children.
Donations of gifts items like clothes, shoes, indomie, candies and sweets, drinks, popcorn and educational materials were made to over fifty two (52) children by Devatop team.
The program ended on a happy note with the children and management of the Abuja Children's Home, Karu expressing their gratitude and willingness to join the fight against trafficking in persons.
Devatop Centre for Africa Development is a youth-based nonprofit organization with focus on combating human trafficking, violence against children and other forms of human rights abuses. Devatop has consistently engaged young people in fighting trafficking in persons, and donated over 5500 books to schools and internally displace persons.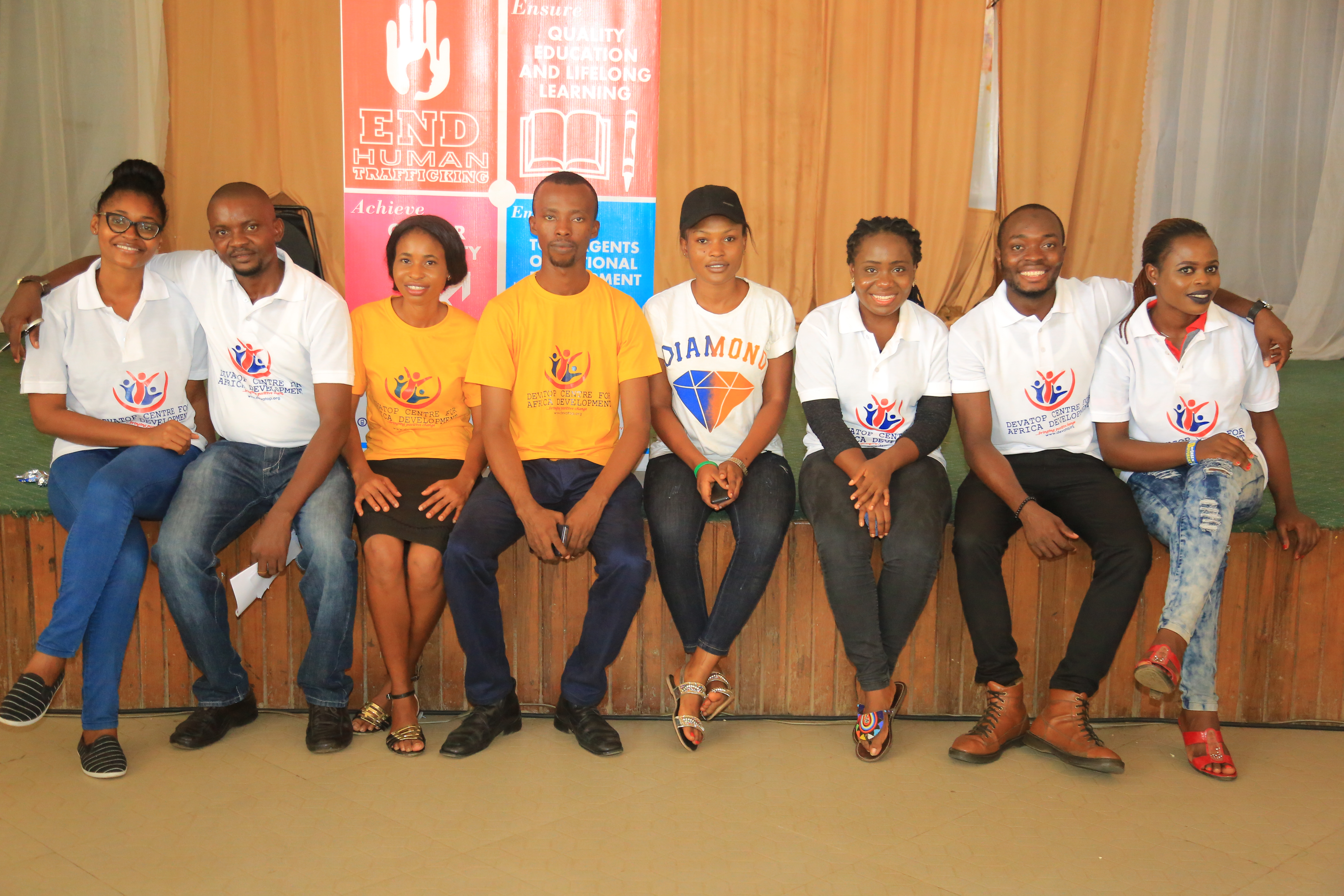 To contact Devatop Centre for Africa Development visit www.devatop.org or contact [email protected]
---