Devatop Commemorates World Day Against Trafficking in Persons in Abuja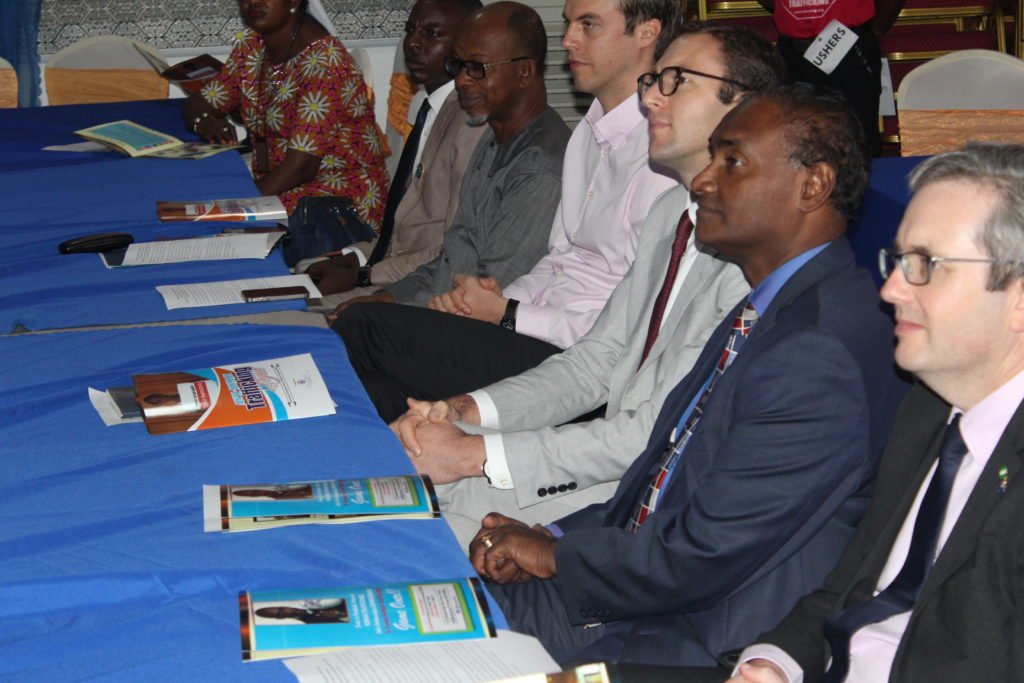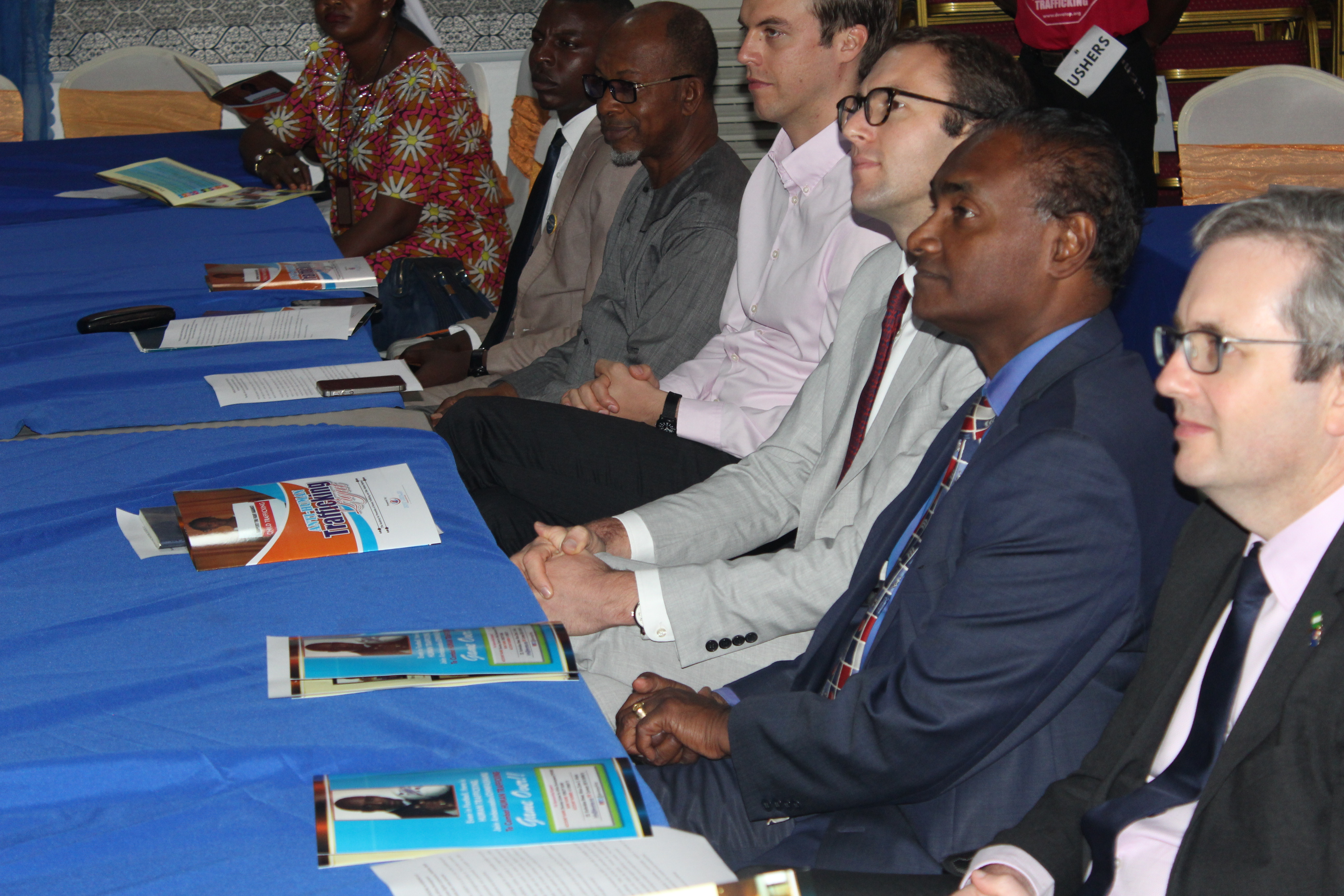 On Thursday, July 20, 2017, Devatop Centre for Africa Development held an anti-human trafficking event in Abuja to commemorate the World Day Against Trafficking in Persons. The event which took place at National Human Rights Commission in Abuja was organized to raise funds for the second phase of The Academy for Prevention of Human Trafficking and Other Related Matters (TAPHOM).
Special Guests of Honour at the annual event included the Deputy Senate President Distinguished Senator Ike Ekweremadu, The wife of the former Vice President and Founder of WOTCLEF Chief(Mrs) Amina Titi Atiku-Abubakar, Director General of National Agency for the Prohibition of Trafficking In Person (NAPTIP) Barr Julie Okah-Donli who was represented by the Director of Legal, Abdulrahim  Shaibu, The Comptroller General of Customs Alh. Alli Mohammed represented by Nnenna Awa, the DG of Nigerian Television Authority represented by Mr. Steve Egbo,    the Board Chair of Devatop and former  NAPTIP  Boss, Barr Carol Ndaguba, and Devatop Ambassadors: John Fashanu, Chido Onumah and Rachel Bakam were also present at the event.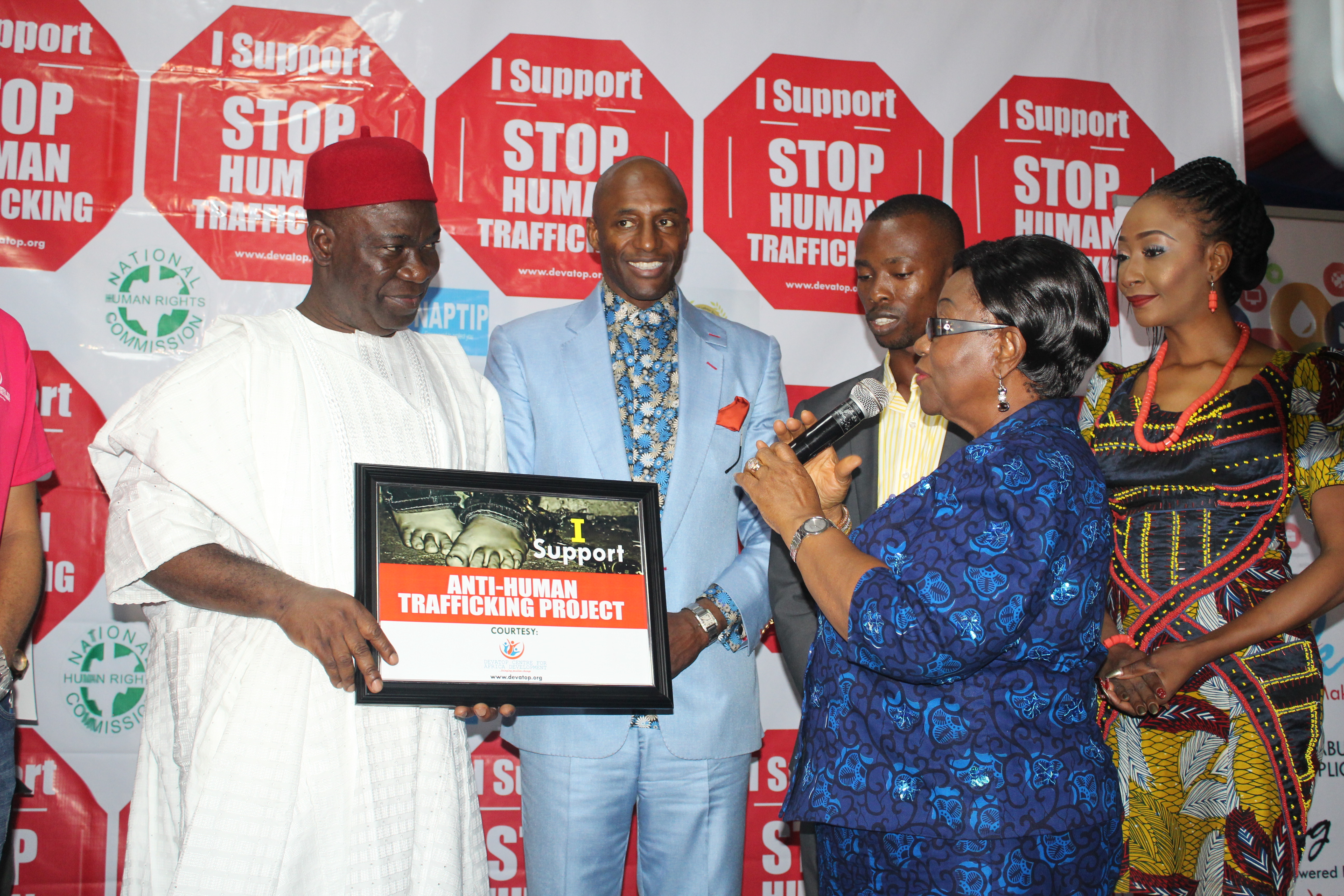 In an opening remark, Bar. Carol Ndaguba said: "World Day Against Trafficking in Persons (WDATP) is a call to end human trafficking and give hope to the victims who often live unrecognized among us. This is also a period to get private sectors, individuals, organizations and government to support the fight against human trafficking through donations and sponsorship".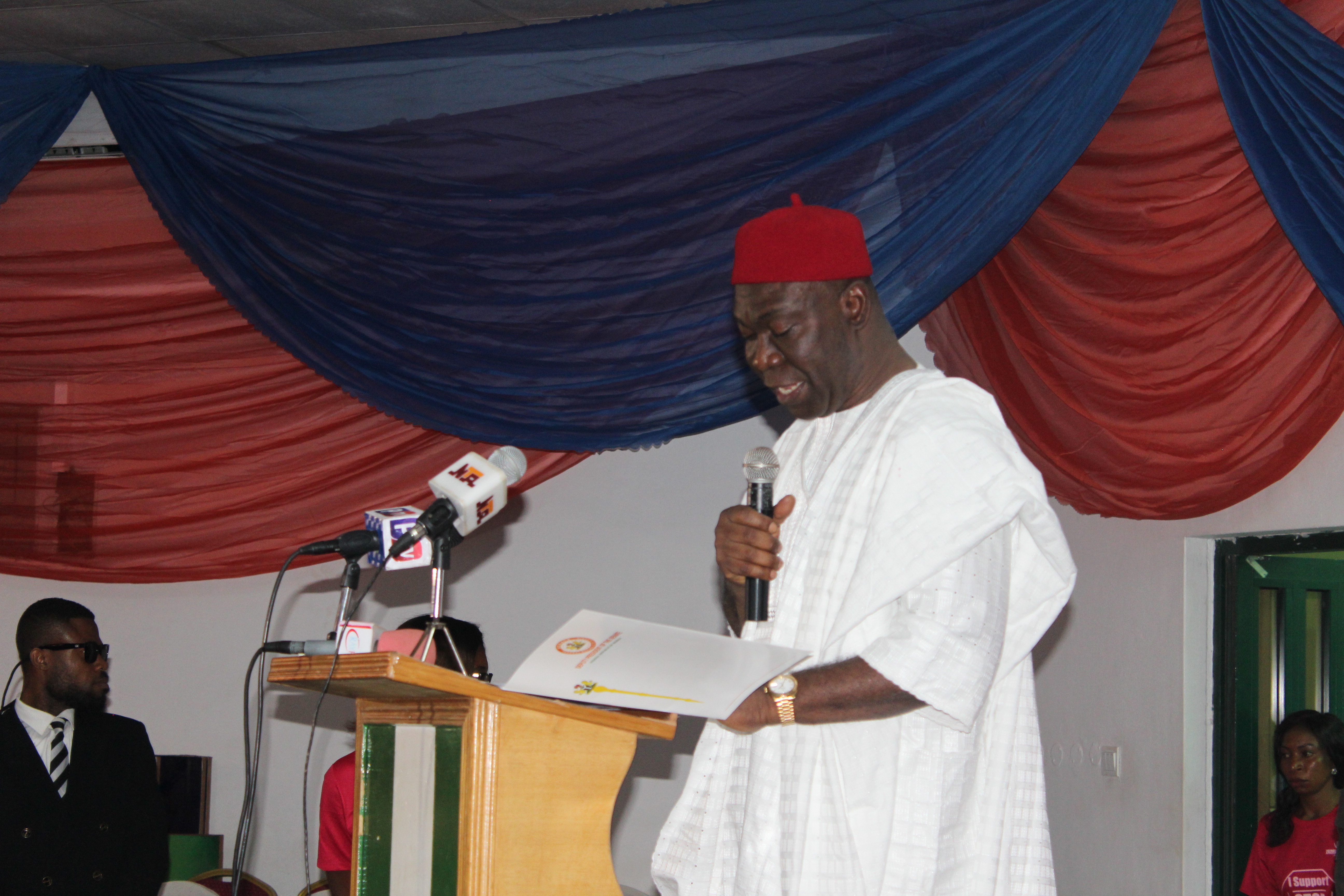 While speaking during the event, the Deputy Senate President, Senator Ike Ekweremadu   decried the high rate of human trafficking and called for concerted efforts to end the scourge. Relying on recent statistics by the Global Slavery Index, he said that the no fewer than 875, 500 humans trafficked per annum was worrisome, and called for concerted efforts by Nigerians and International community to end the illicit trade.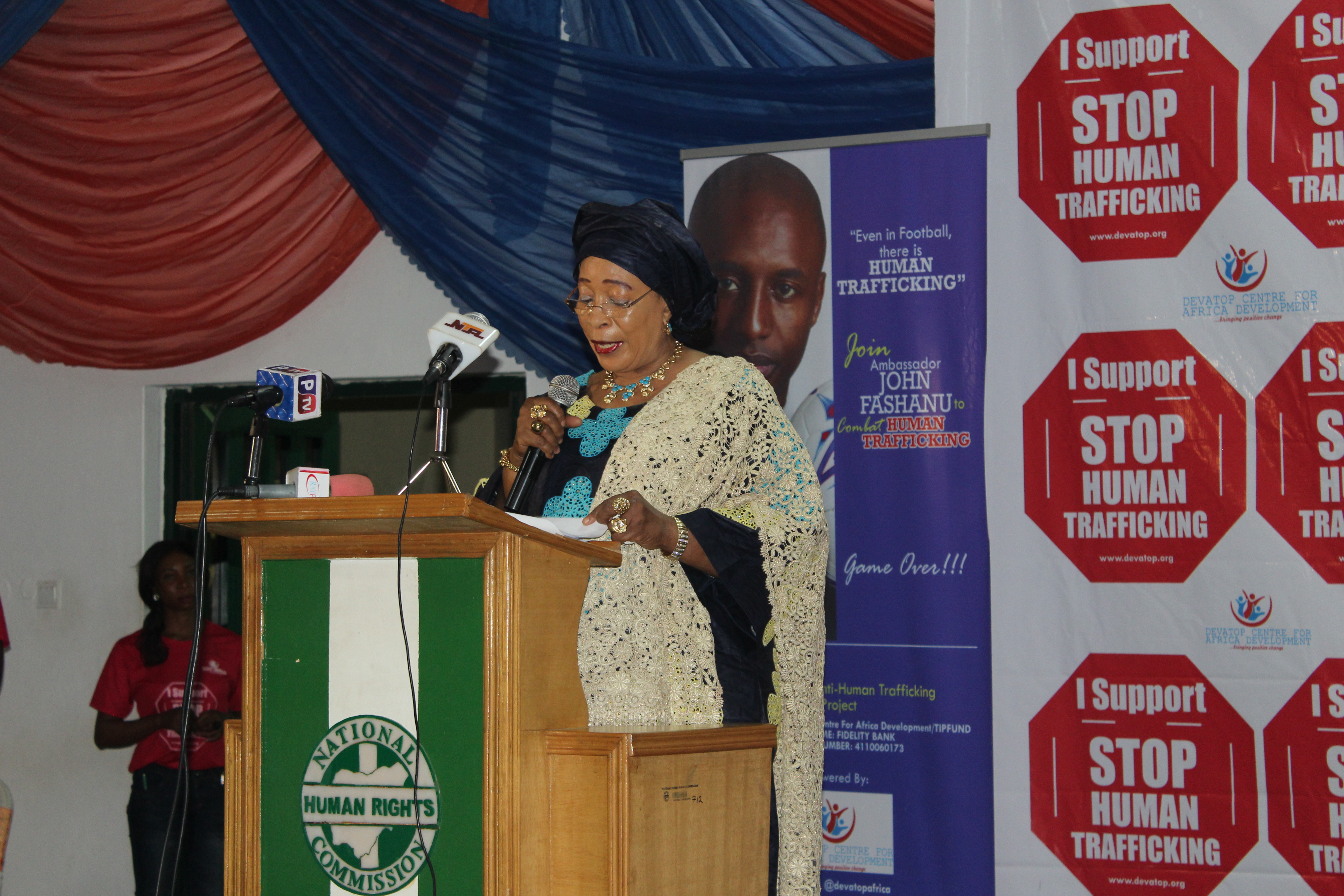 Also speaking at the occasion, the Founder of WOTCLEF and the wife of the former Vice President of Nigeria Chief Mrs Amina Titi Atiku Abubakar lamented on the porous nature of our borders and insisted that if our borders are adequately secured, there would not be human trafficking. She further challenged the Nigeria immigration Service to ensure that our borders are properly manned and adequate intelligence provided to clamp down on these illegal trade promoters.
In his address, the Executive Director of Devatop Centre for Africa Development,  Mr. Joseph Osuigwe appealed to Stakeholders, Captains of Industries, Policy Makers and the Government to adopt Anti-Human Trafficking Project as part of their Corporate Social Responsibilities as this will  boost the fight against the illicit trade of human beings. He further said that Devatop plans to establish The Academy for Prevention of Human Trafficking, and added that  some  of the project objectives are:  to train  775 young people as anti-human trafficking advocates in 36 states of federation and develop a mobile application called 'TALKAM' which will help young people to report instantly any incidence of human trafficking.
While responding to media interview, Mr. Osuigwe categorically stated: "Human trafficking cannot be eradicated by signing a bill, but there is need for adequate funding. We cannot fight a crime that worth over 150 billion dollars yearly, with an empty pocket. There is need for philanthropists, companies, businesses, and agencies to take part in combating this monstrous crime".
Other speakers at the event included the Honourable Minister of Education, Mallam Adamu Adamu, represented by Mrs Osisioma Nkiru, Amb. Sunday Atawodi who also represented the Executive Governor of Ekiti State, His Excellency Ayodele Fayose.
Special guest of honor included the US Embassy Deputy Chief of Party -Aruna Amirfhanayagun, and representative of Australia High Commissioner-Paul Lehmann.
To engage stakeholders in combating human trafficking, Devatop Centre for Africa Development presented Anti-Human Trafficking Supporters Frame to Senator Ike Ekweremadu, Gov. Ayodele Fayose and Chief.(Mrs) Amina Titi Atiku-Abubakar.
In a closing remark, the Project manager of the event, Arinze Egemonye appreciated the guests and appealed for a continuous action against human trafficking.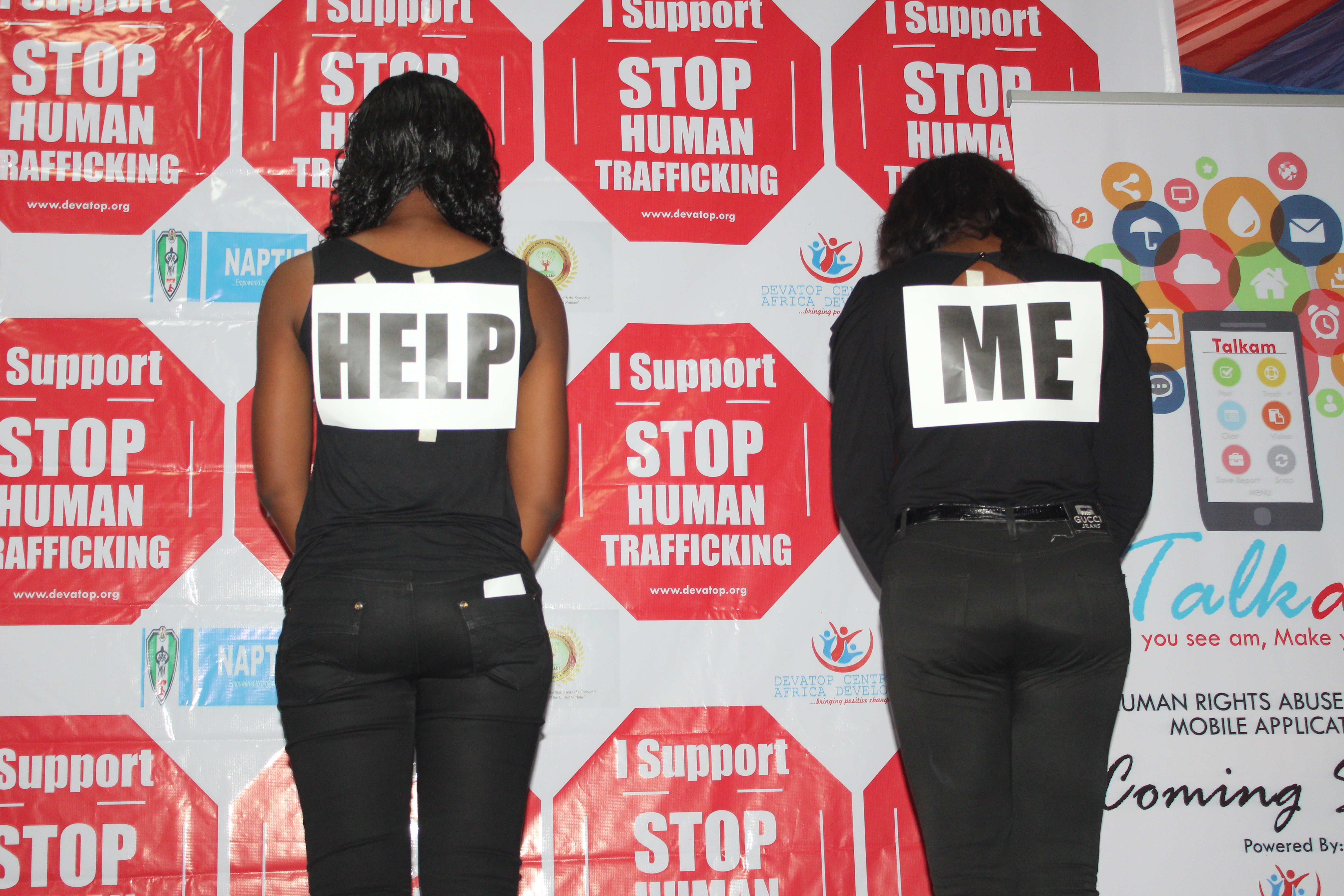 To contact Devatop,
---