HumansNot4Trade Campaign at IDP Camp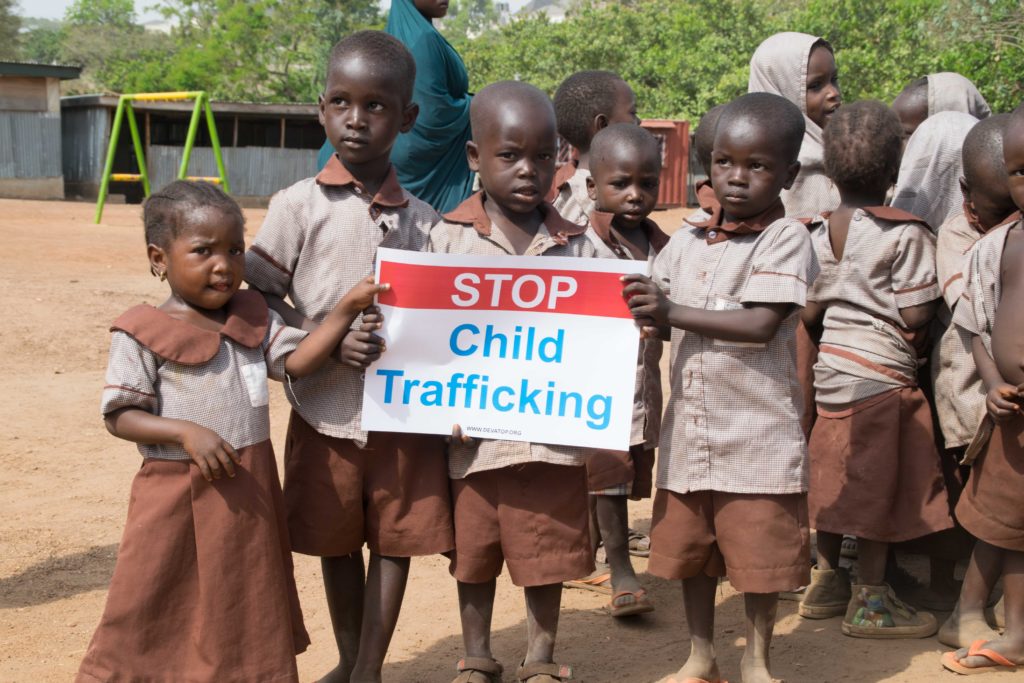 Internally Displaced Persons, especially women, girls and youth are vulnerable to human trafficking. Traffickers prey on their displacement and promise them better future, and later subject them to slavery and exploitations. Incidences of human trafficking, slavery, rape, physical violence are beginning to rear their ugly heads in various camps in Nigeria.
Victims of internal displacement face a myriad of challenges, often of ethnic and economic dimensions, as they are shunned by the host communities and easily become an impoverished minority.
Having lost their property and wealth by virtue of displacement and as a direct consequence of the social exclusion they experience upon relocation, these people become easy prey for traffickers.
On 8th March, 2018, Devatop Centre for Africa Development in partnership with Accion contra La Trata(ACT) and Ayiuntamiento de Sanguesa/Zangoza organized an enlightenment programme on human trafficking and irregular migration at the IDP Camp Durumi, Abuja -Nigeria, captioned, HumansNot4Trade. The project which was managed by Devatop volunteer, Lady Egodi Anyaehie was targeted at educating women, children and youth at IDP Camp about human trafficking, how to spot it, and recognize traffickers.
During the sensitization, over 140 people were supported with food items and toiletries.
Devatop team including Cynthia Ifeanyi, Egodi Anyahie, Kristi Koci, Vivian Amalu, Cynthia Inyang Frank, Adamu, Udoh and Kaffayat Abdulazeez advised the beneficiaries to beware of perpetrators who may come to them with promises of a better life, job and scholarship within or outside Nigeria. They were told to protect their children, not to give them away to strangers and to report any suspected case of exploitation.
According to the Executive Director of Devatop Centre for Africa Development, HumansNot4Trade is part of Devatop's End Irregular Migration and Human Trafficking Advocacy Project which focuses on educating people about dangers of irregular migration and trafficking in persons. It uses social change communication method to change the mindset of Nigerians towards embarking on illegal travelling outside Nigeria, and as well make them to realize how valuable and priceless they are. The initiative aims at promoting the dignity of humans, and making young people to overcome the traps and tricks of traffickers, who often come to them with promises of better life, job and scholarship that do not exist.
Devatop Centre for Africa Development, a leading youth-based anti-human trafficking organization in Nigeria has been at the forefront of combating human trafficking, irregular migration and gender-based violence in Nigeria. More than 500, 000 have been reached through their various community-based projects. As part of her strategies to eradicate modern day slavery, Devatop team initiated End Human Trafficking and Irregular Migration Advocacy to ensure that young people do not fall victims to the tricks and traps of traffickers who usually pose as helpers.
---