HumansNot4Trade Campaign at Kuje Area Council, Nigeria
An estimated 27 million people are victims of human trafficking globally. According to 2016 Global Slavery Index, there are 875,500 victims of human trafficking in Nigeria. More than 30, 000 victims of human trafficking die globally every year as a result of torture, hunger, disease, neglect, abuse etc.
Also, thousands of Nigerian youth have died as a result of irregular migration and smuggling while crossing Mediterranean Sea, desert or dangerous roads.  While thousands of Nigerians have died as a result of irregular migration and human trafficking, millions of young people in Nigeria are at risks, and some are desperate to embark on an unprepared and irrelevant journey across the border.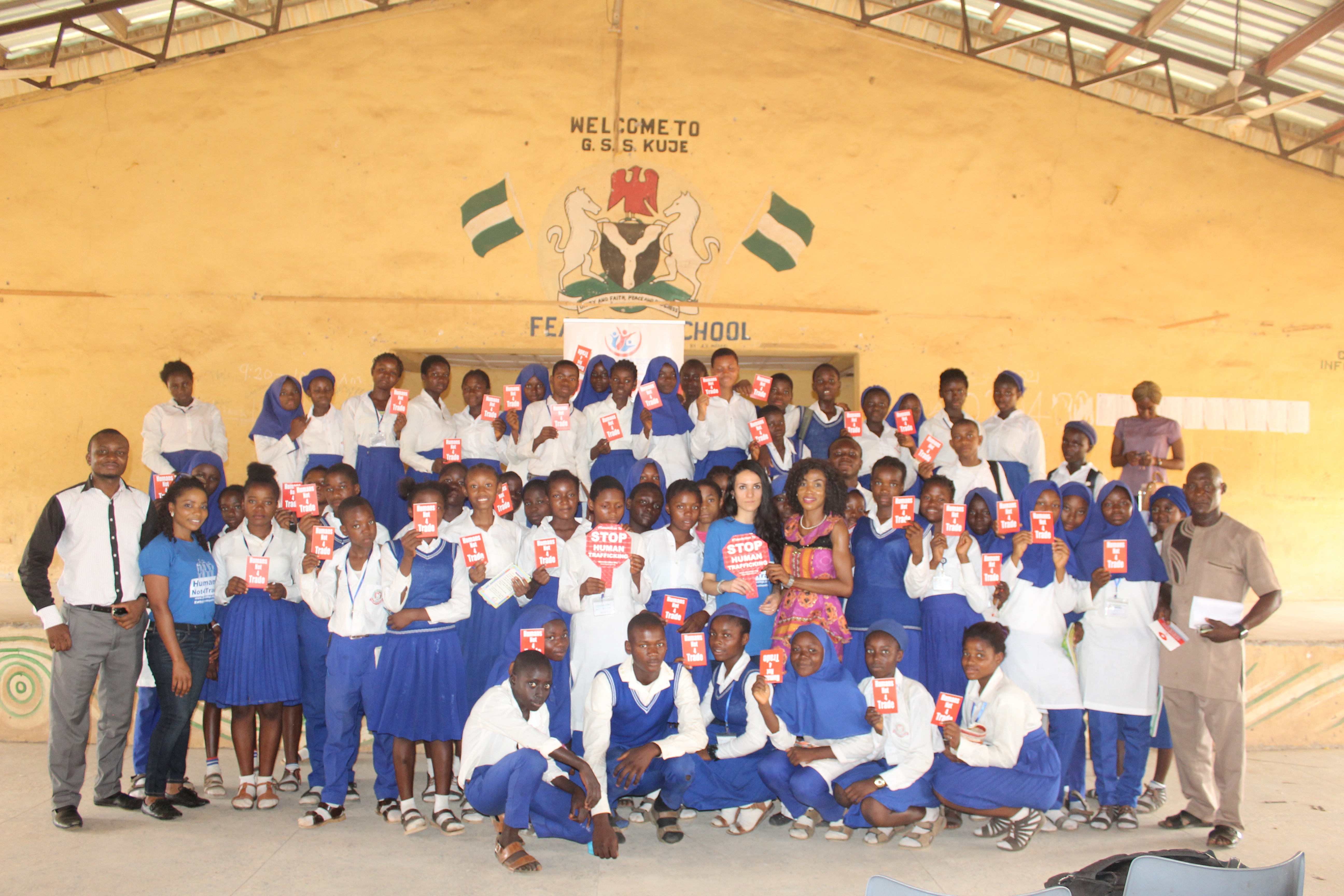 According to the figures recently released by the Italian Ministry of Interior, about 171,299 Africans migrated illegally into Italy in 2016 alone. Of this, 36,000, representing 21% of the number is said to be Nigerians. These illegal migrants are mostly youths in desperate quest for greener pastures.  Illegal migrants from Nigeria travel through the harsh climate of the Sahara Desert from Sokoto, through Niger Republic to Libya or Morocco before sailing through the turbulent tide of the Mediterranean Sea to Italy or Spain. At several points in their journey through the Desert, they encounter very hostile communities who subject them to various forms of dehumanizing treatment, such as harassment, rape, sex slavery and hard labour, among others There is urgent need to increase efforts and use 21st century and creative approaches to address these issues.
Devatop Centre for Africa Development through her 2018 End Human Trafficking and Irregular Migration Advocacy project has initiated HumansNot4Trade Campaign to educate young people on dangers of irregular migration and how it leads to human trafficking.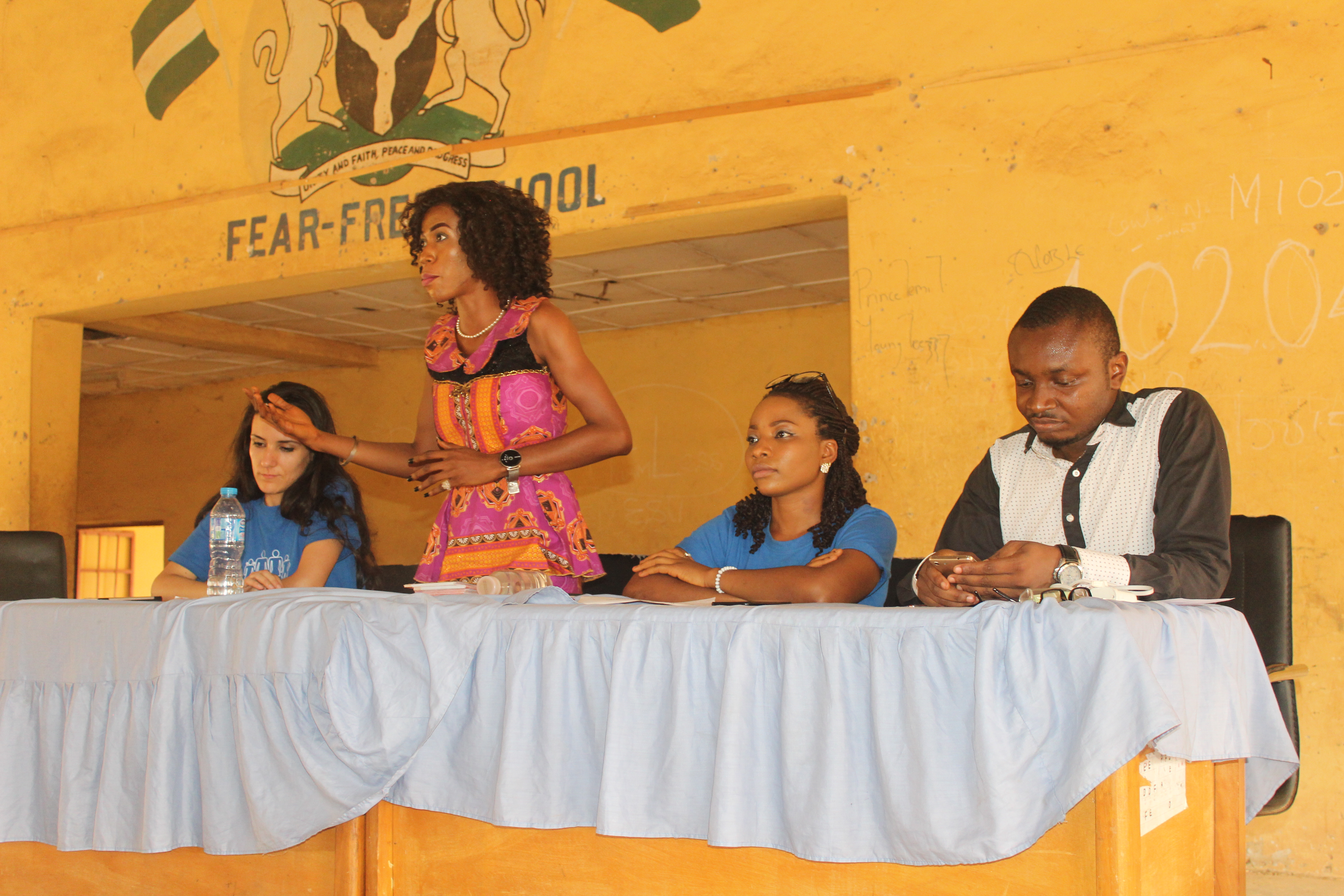 On 9th March, 2018, Devatop Centre for Africa Development in partnership with Accion contra La Trata(ACT) and Ayiuntamiento de Sanguesa/Zangoza organized an interactive discussion on HumansNot4Trade focusing on "Taking Action to End Human Trafficking and Irregular Migration" at Government Secondary School Kuje Area Council.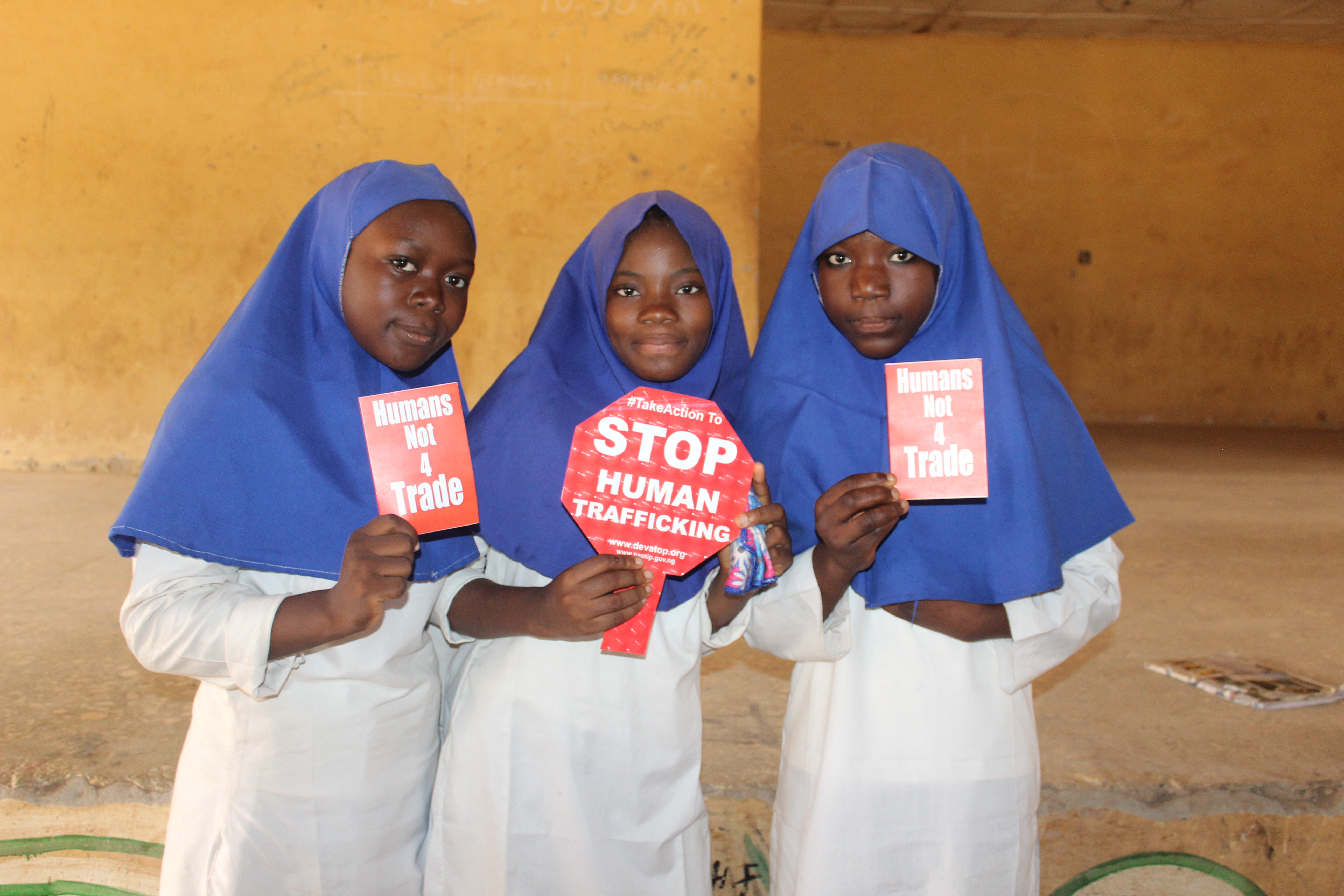 Discussants at the event include Cynthia Ifeanyi, Kristi Koci, Joel Isioma, and  Augusta Njoku who inspired over 200 students to abhor any form of illegal travel out of Nigeria.
Participants were sensitized on how traffickers take advantage of irregular migration to exploit migrants.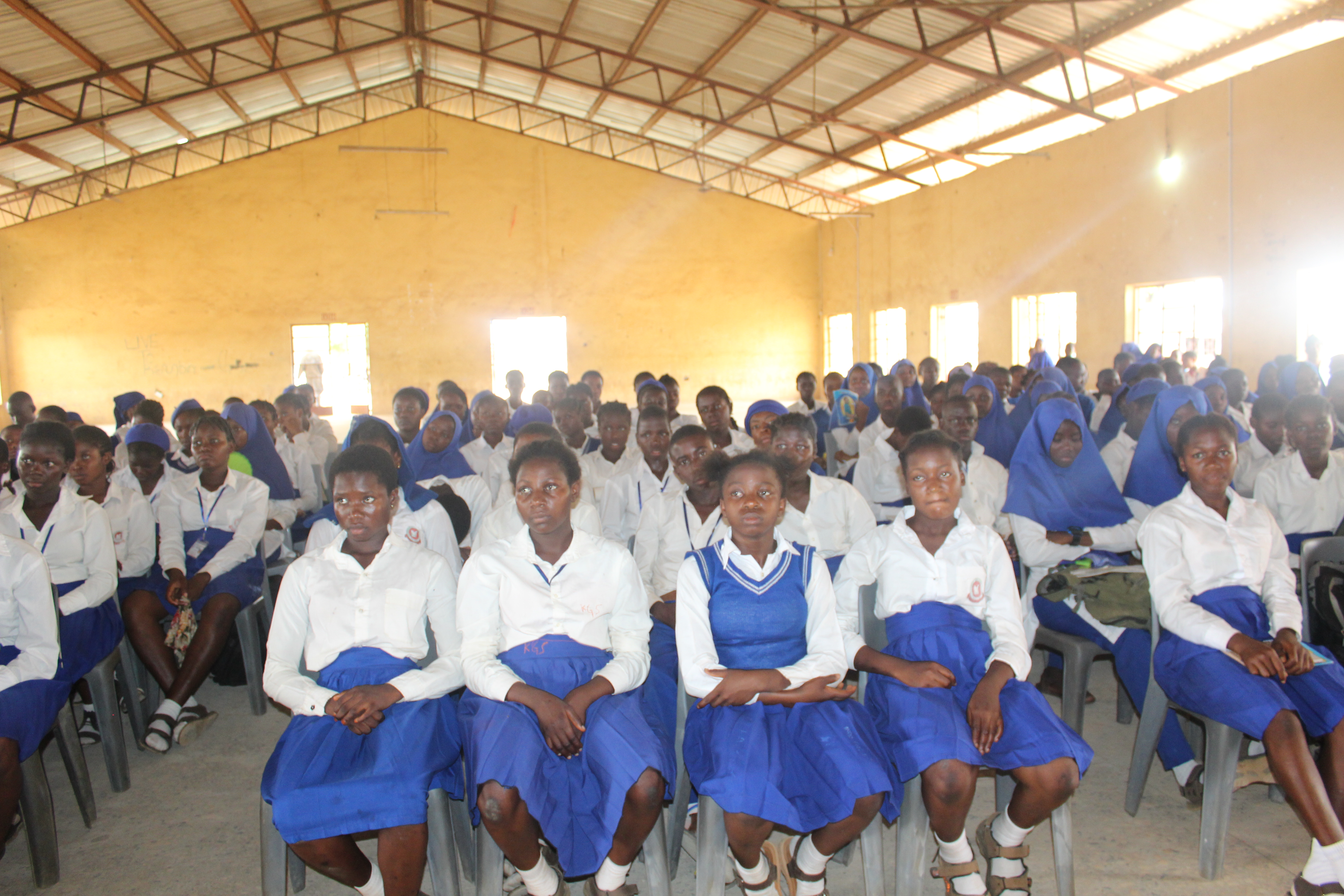 HumansNot4Trade is part of Devatop's End Irregular Migration and Human Trafficking Advocacy Project which focuses on educating people about dangers of irregular migration and trafficking in persons. It is a use of social change communication method to change the mindset of Nigerians towards embarking on illegal travelling outside Nigeria, and as well as make them realize how valuable and priceless they are. The initiative aims at promoting the dignity of humans, and to making young people to overcome the traps and tricks of traffickers, who often come to them with promises of non-existing better life, job and scholarship.
---