STATEMENT OF DEVATOP CENTRE FOR AFRICA DEVELOPMENT (DEVATOP) ON THE DEATH OF MRS. OSINACHI NWACHUKWU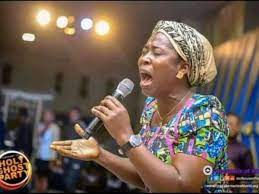 In Nigeria, as in many nations and cultures in Africa, divorce is frowned at, seen as disgraceful, with divorcees being stigmatized and regarded as being irresponsible or intolerant, especially when it involves the woman leaving the man. It is believed that there is no acceptable reason a woman should leave her husband's house.
When confronted with the realities of a difficult marriage, people (especially women) often resort to staying married and honoring the marital clauses of "in sickness and in health" and "for better or for worse" as they believe that it is the moral thing to do.
The effect is that couples are trapped in an unhappy and abusive union, with death becoming the only escape, as evident in media reports of many incidences of couples stabbing, lynching, acid-dousing and/or killing each, other than walking away from abusive marriages.
Many witnesses of domestic abuse do not save the situation by reporting because they do not want to be tagged as home breakers or busy bodies. There is however the need for the populace to be stimulated to the fact that it is the responsibility of everyone to report cases of abuse to law enforcement agencies with or without the victims knowledge or consent.
Reports on the death of Mrs. Osinachi Nwachukwu on April 8, 20122, took over the digital space in Nigeria. Mrs. Osinachi Nwachukwu was a singer whose hit song "Ekwueme" is popular amongst Christian followers. Her death came as a shocker to many, and revealed a bitter reality of the prevailing culture of silence on domestic/gender-based violence especially in the religious cycle, as it death has been linked to sustained domestic violence involving her husband, based on reports by news agencies like The Cable and Vanguard.
The situation around the death of Mrs. Nwachukwu as reported, lays emphasis on the need for everyone to join hands in identifying and addressing harmful cultures and beliefs that encourage gender-based violence to thrive, as well as uphold the prevailing culture of silence associated with GBV.
DEVATOP commends the action of the Nigeria Police on the arrest and investigation of Mr. Peter Nwachukwu (the husband to the deceased), as reported on The Guardian, and demands that no stone be left unturned to deliver justice on this case, and other identified cases of gender-based violence.
As part of efforts towards putting an end to gender-based violence, and other human rights abuses, DEVATOP runs a platform for reporting called TALKAM (www.talkam.org, 09030002362), where identified cases of GBV and human right abuses can be reported by victims and eyewitnesses.
---