ADVOCATES TRAINED UNDER TALKAM PHASE 4 PROJECTS CARRIES OUT SENSITIZATION PROJECTS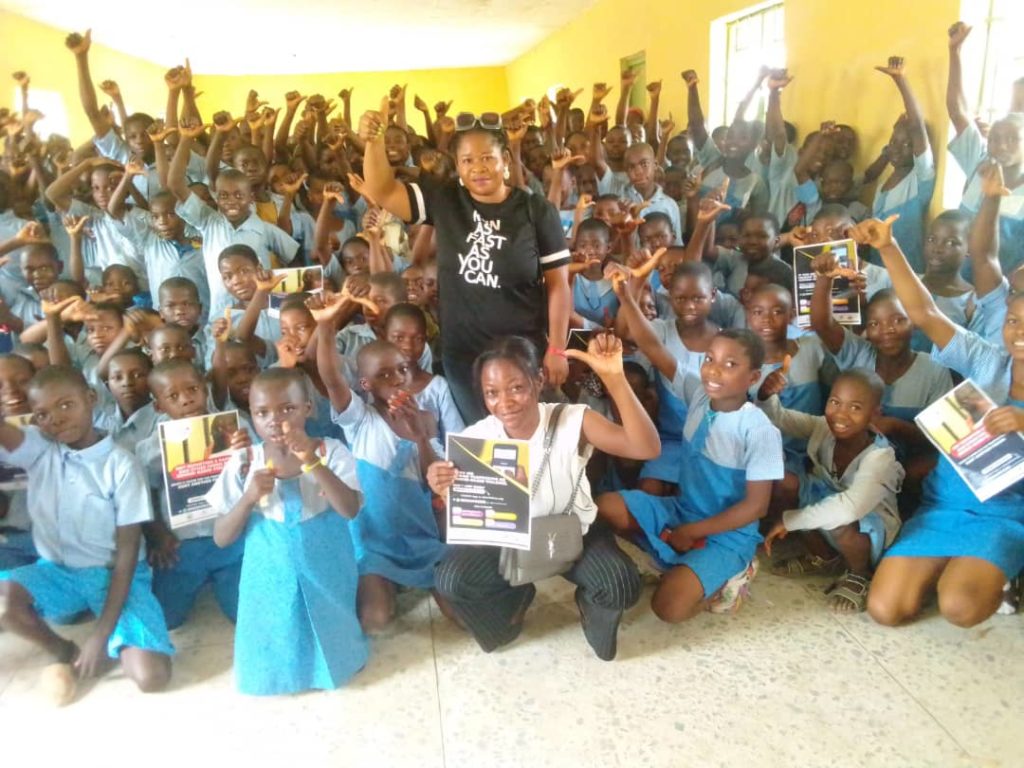 Background
The advocates trained under the TALKAM phase 4 project and mandated to sensitize at least 30 persons each have completed their sensitization project which is part of the requirement to be certified as an advocate. The project which is aimed at protecting vulnerable groups such as women, girls and children who are at risk of human trafficking and gender-based violence and contribute to the prevention of cases from happening, was originally planned to be implemented in Niger, Kaduna and FCT. The project later accommodated over 70 willing advocates willing to be trained without any incentive, all over Nigeria as against the 40 planned for FCT, Kaduna State and Niger State.
The advocates carried out their sensitization project in their communities and have contributed tremendously to grass root sensitization as some of them even went further to advocate in Hausa, the local language of their audience.
Advocates carrying out sensitization sessions respectively…
On the 22nd of February, Abdallah Abdallah Khalifa, sensitized 60 girls of Government Girls Kawo in Kaduna State on Human Trafficking and Gender-based Violence. His audience who are comprised of students of SS1 to SS3 were enlightened and learnt about the danger of irregular migration and the danger of the inordinate quest for travelling abroad. The students were also sensitized about their rights as girls and informed about the issues of gender-based violence.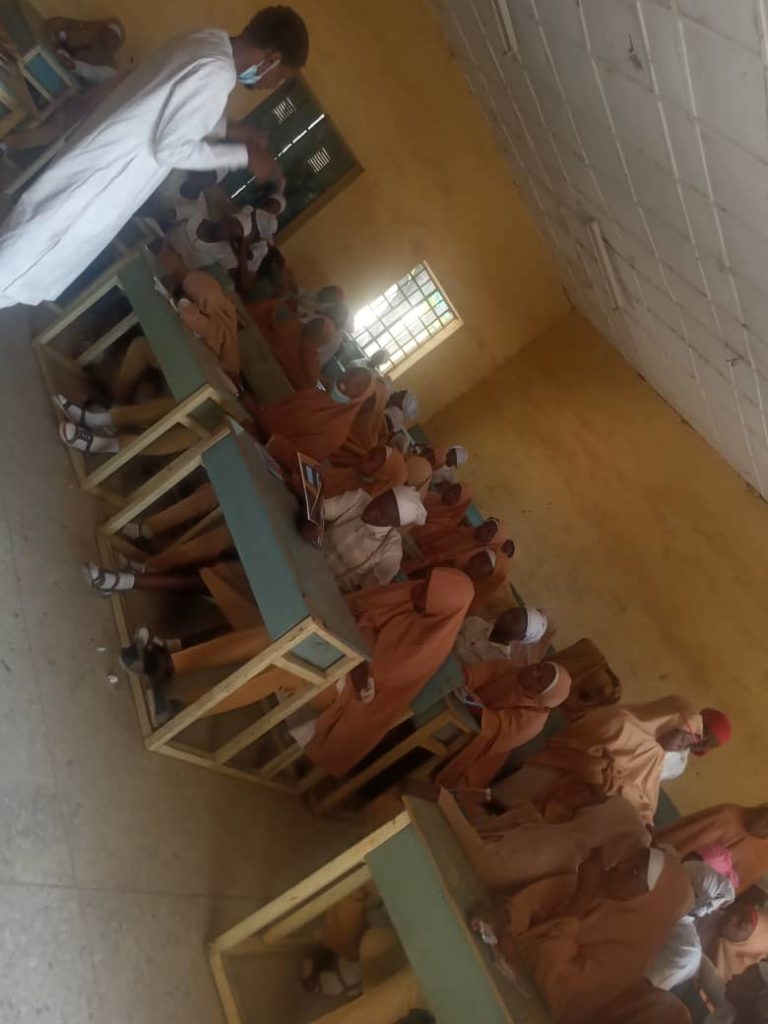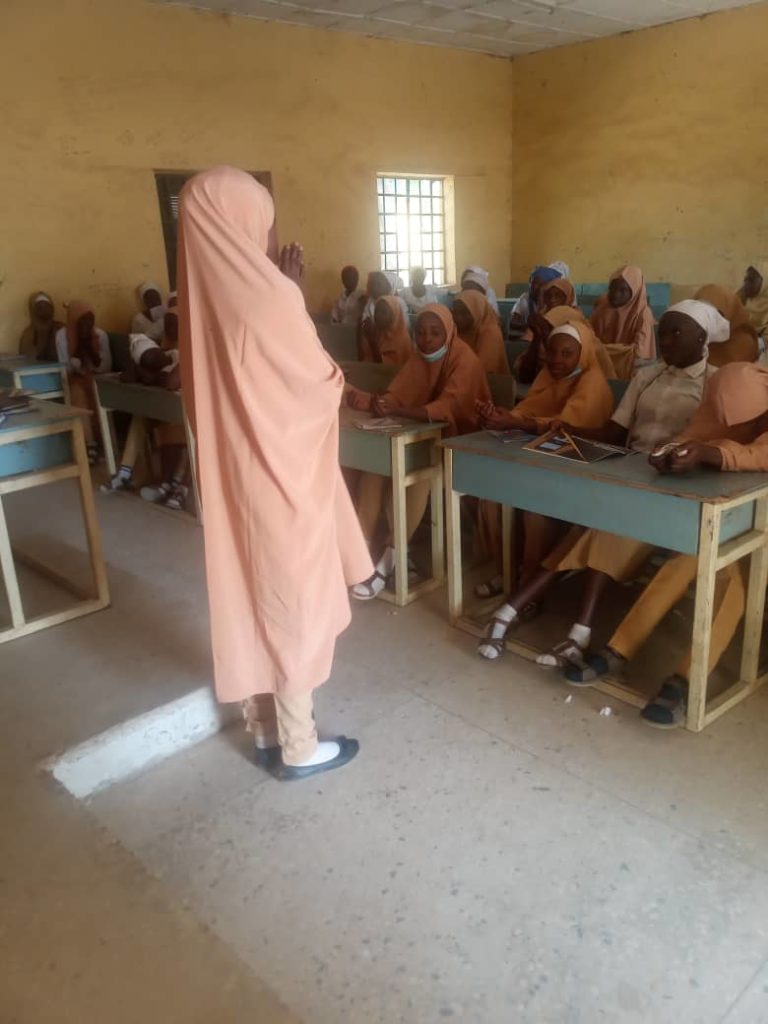 On the 25th of February, Uthman Muhammad Anku, sensitized 30 girls of Dalet Girls Secondary School Kawo, Kaduna State on Human Trafficking and Gender-based Violence in schools.The students who were comprised of students of SS1-3 were enlightened and enthusiastic about the training. An important challenge mentioned is: what to do when they are abused and their parents decides to not take actions in order to protect the victim from harm or to protect the families name? The advocate encouraged them to not be silenced but speak up and take actions against human rights abuses by reporting such abuses to Talkam App and/or the adequate authorities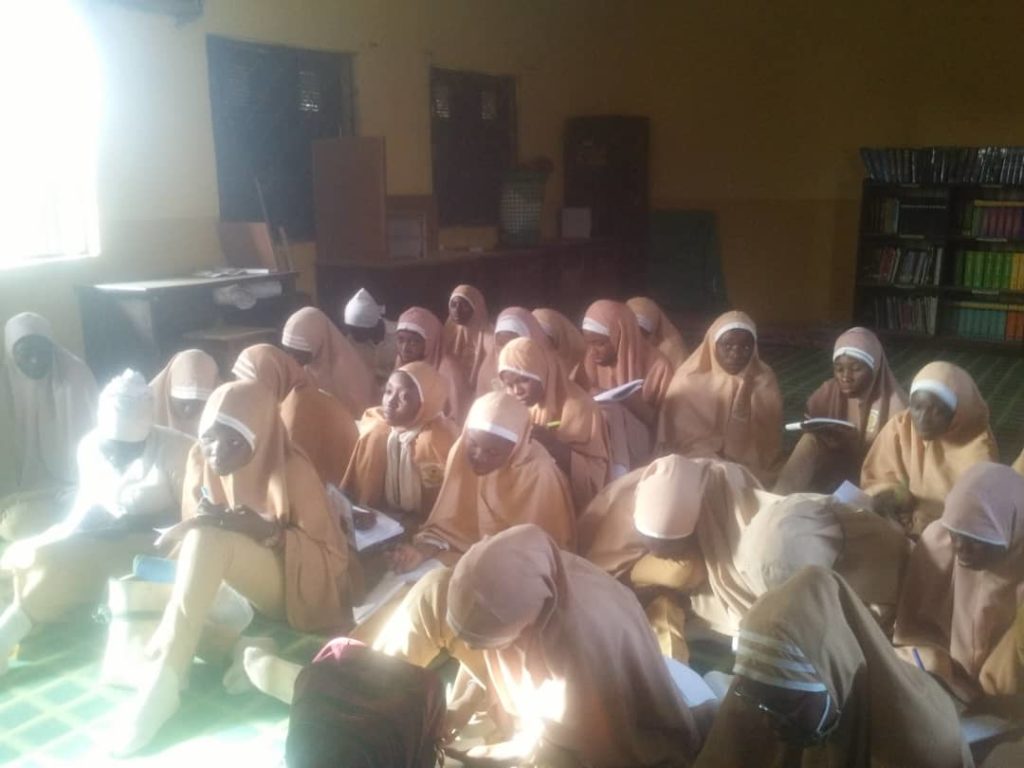 On the 5th and 6th of March 2022, Suleja, Nurudeen M. Musa and Saminu Yakubu extended their knowledge and experience to 75 embers of Haske Youth Development Association. They enlightened their audience on Gender-based violence, sexual abuse and the role of parents in building the societal moral values. Remarkably, the sensitization was carried out in Hausa, the local language of the people. Alhaji Adamu A. Landom an elder stateman and one of the Emir of Zazzau Suleja cabinet said: "I will do my possible best to let Emir knows this your good work in our community, because you people reduce our work by making our society better, we are proud of you and we will give you all our backing support for making our community better. Below is a video of Hajiya Amina appreciating the initiative and admonishing other participants to take the messages back home for the betterment of the society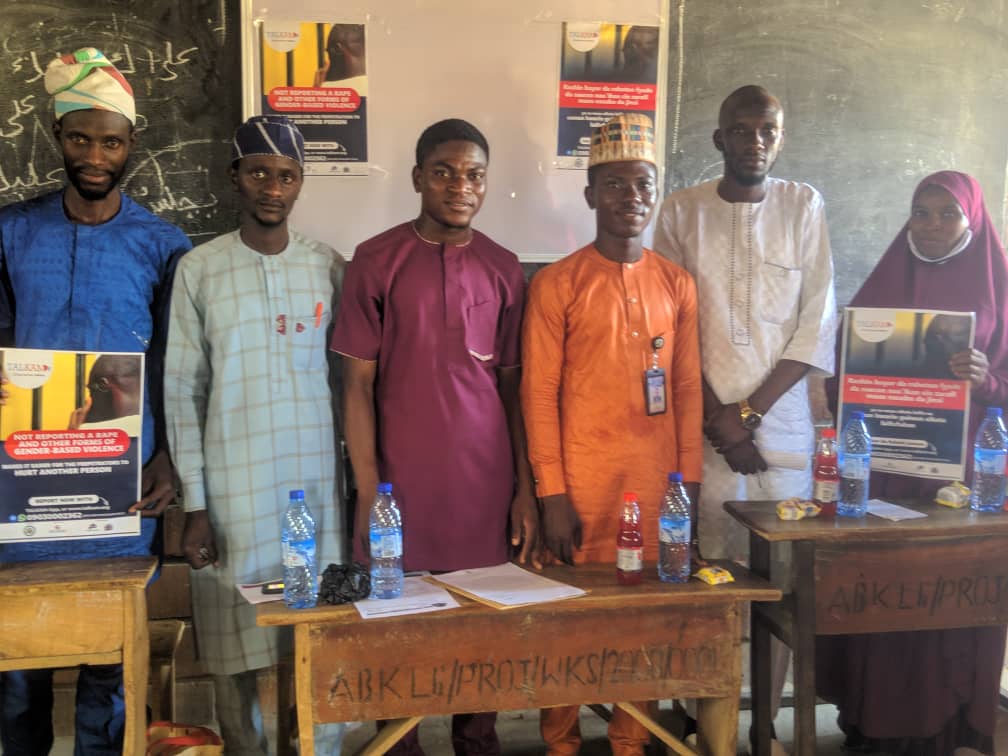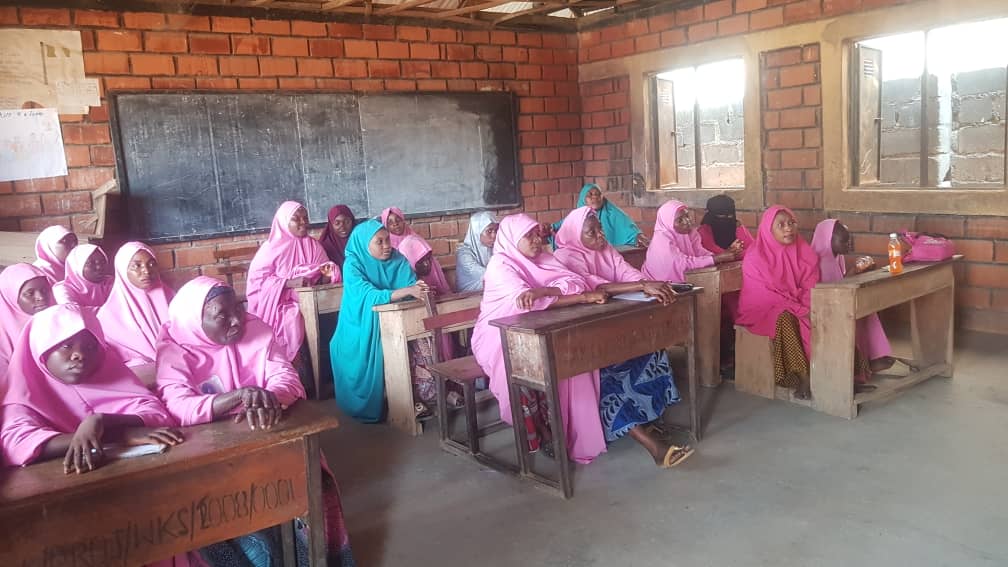 On the 5th of March 2022, Ibrahim Majidadi Esq. and Oche Dominic went to Hidaya Islamiyya School, an old popular Islamic school at Angwan Hausawa Karu Village, Karu Abuja to sensitize over 100 students on Human Trafficking, sexual violence and Gender-based violence.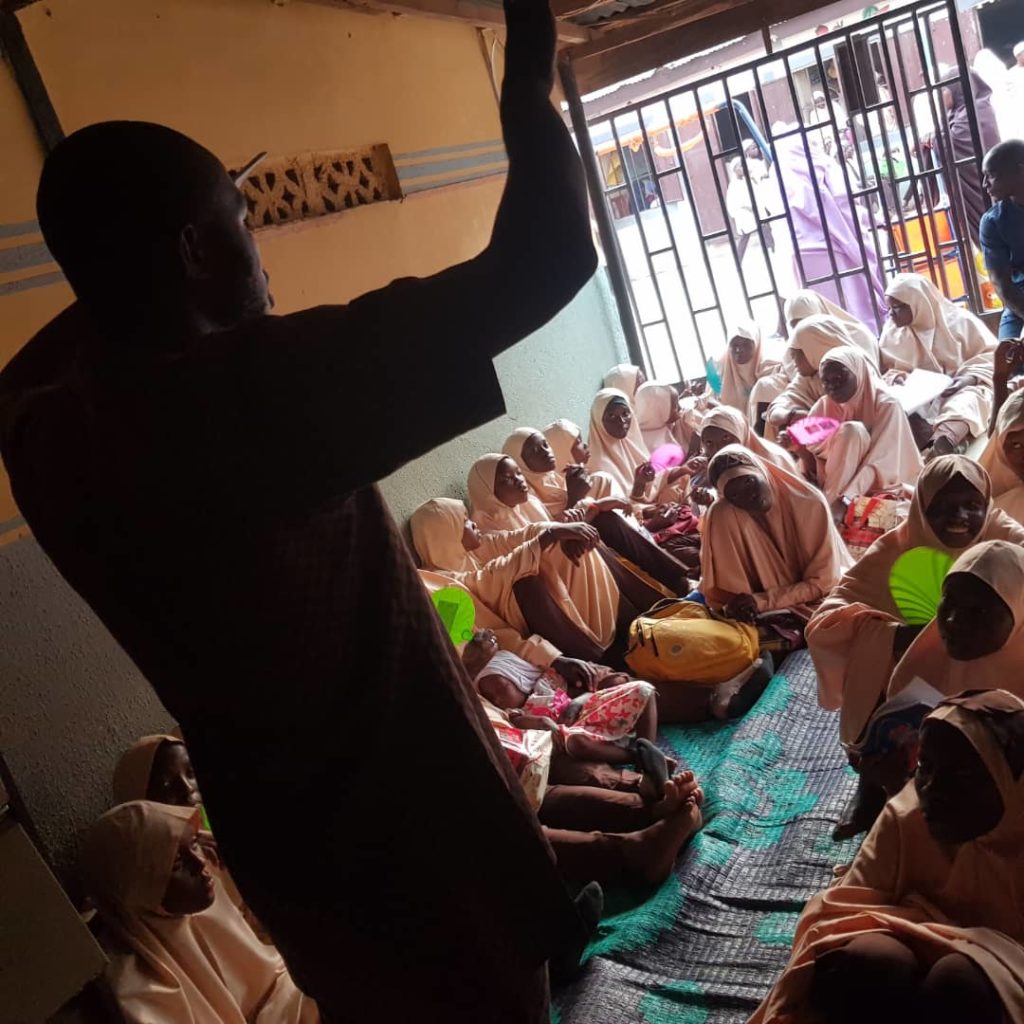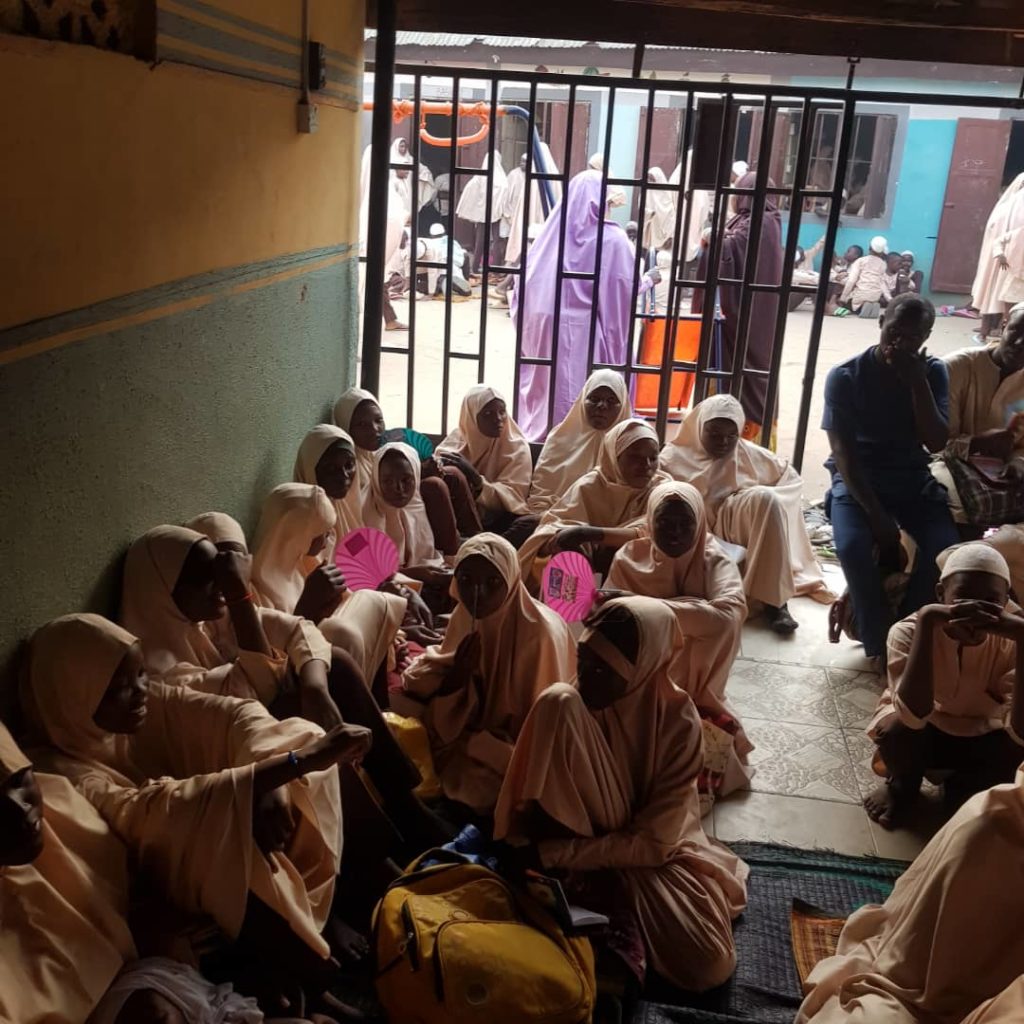 Three advocates, Ololade Ogunnubi, Geraldine Harbor, BARNABAS Emmanuel, sensitized 109 persons on the topics: Human trafficking, sexual and gender-based violence, the use of sign languages to call for help etc. In attendance were students from different schools in Kado estate, Life camp and Jabi and also Market women, community women and IDP camp women. Fortunately a representative from NAPTIP was present to answer some questions and encourage the participants to always speak up against human rights abuses.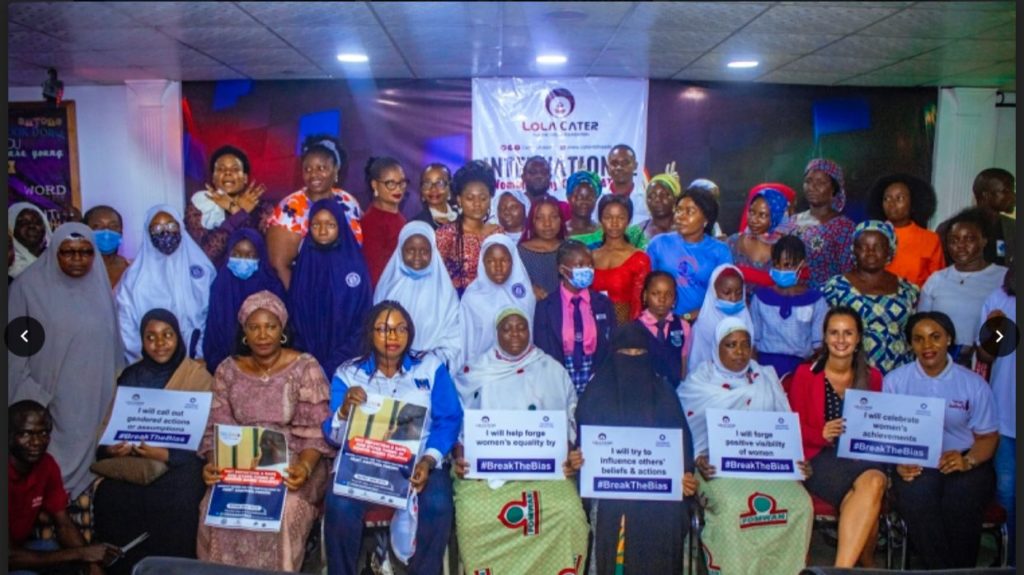 Five of our trained advocates- Priscilla Omenka, Naomi Kungu, Jane Iorkusah, Shirley Mngunengen Anikpe, & Dorcas Iorkusa sensitized about 250 pupils, the head teacher, principal and teachers present at St. Theresa Primary and Secondary School, High Level, Makurdi and UBE Senior Secondary School, Low Level, Makurdi in Benue State. They taught on issues of human trafficking, sexual gender based violence and other forms of gender based violence, where to report for help if they happen to be a victim or know a victim, sign language of calling for help in a situation of such. They also encouraged their audience to be advocates to their peers at home, church and wherever they find themselves, so as to reduce/end human trafficking, sexual gender based violence and other forms of gender based violence in their societies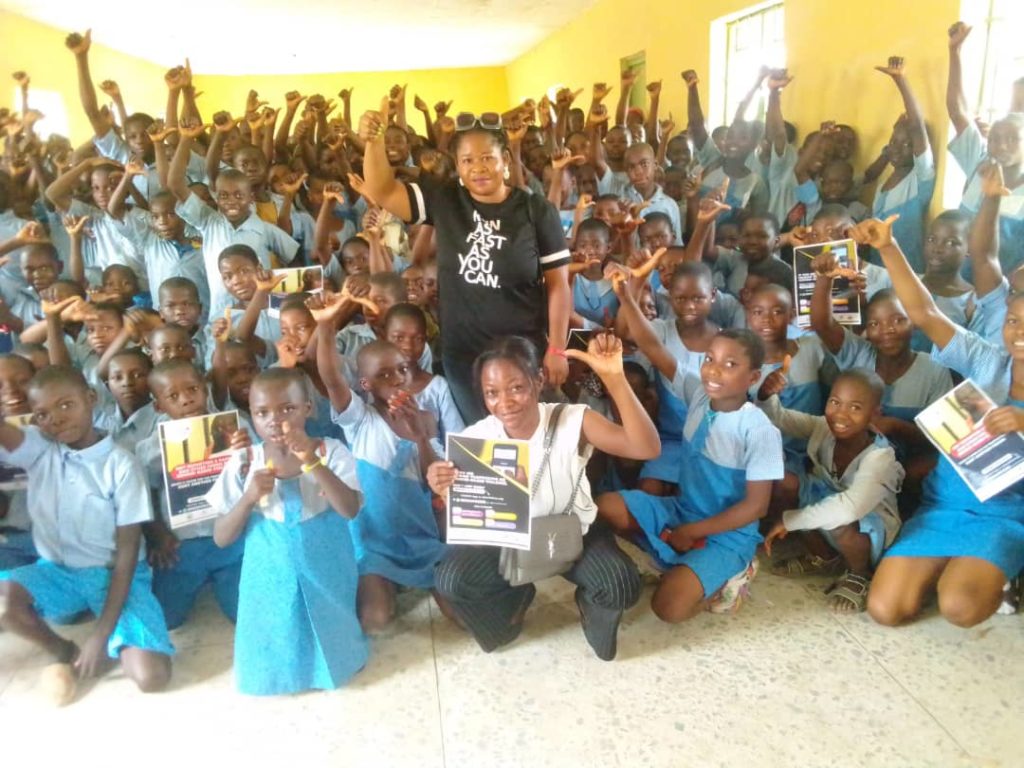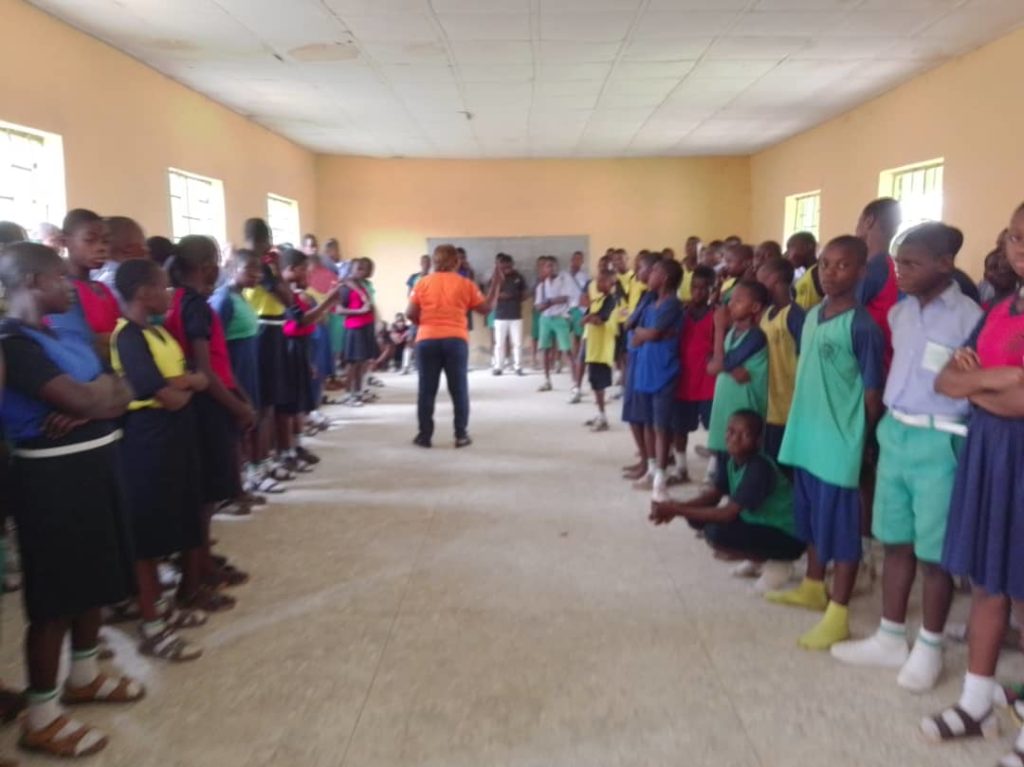 On the 23rd of March 2022, Roseline Michael and Michelle Andrew, sensitized over sixty (60) students of Govt. Day Sec. School Jaji, Kaduna State on the topics- Gender-Base Violence, Human Trafficking and Human rights. The students who had very little knowledge on the topic were enlightened in this interactive session and were encouraged to always speak out and take action against human rights abuses.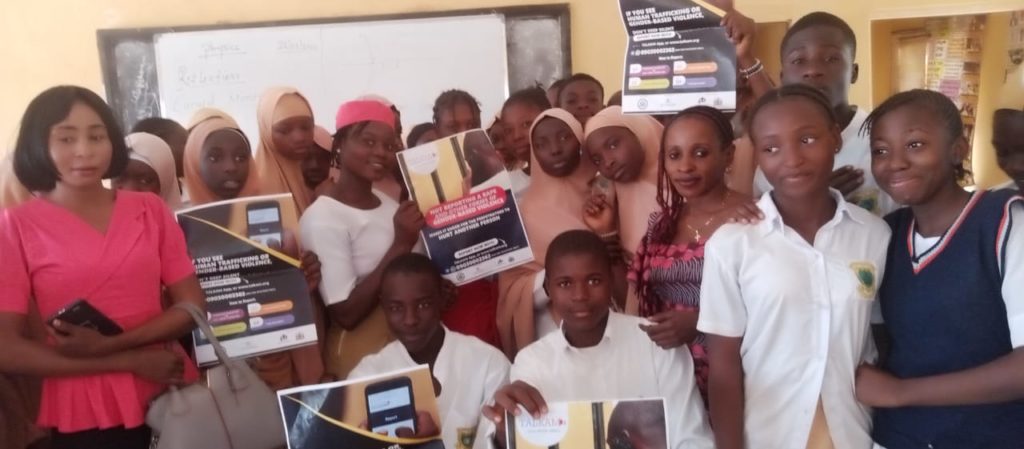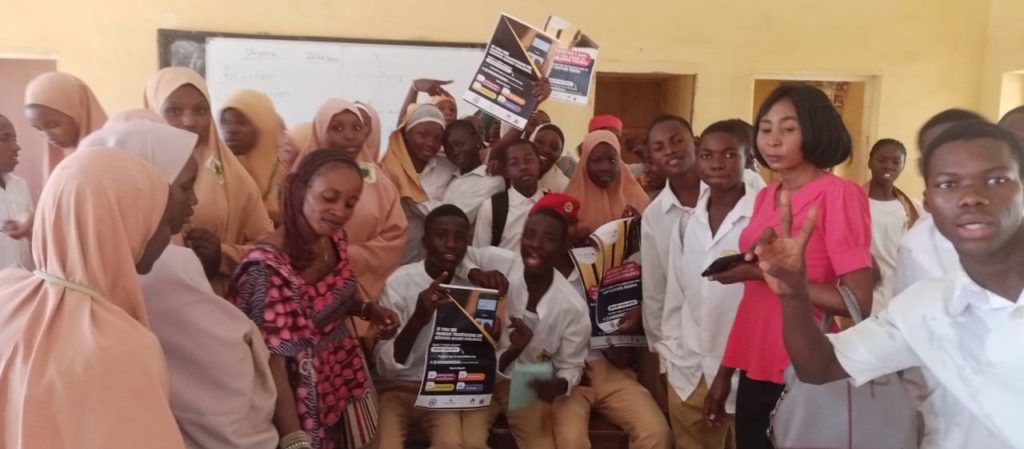 Joyce Ope Korede, over 100 parents, students and teachers in The Dignitaries Secondary School located at Giwa Oke-aro Ogun state, Olive Vine Garden school in Ogun State. She also taught them how to use sign languages to report or seek for help and also took advantage of the the gathering for students' cultural day to educate the audience on ending the menace of gender-based violence in their communities.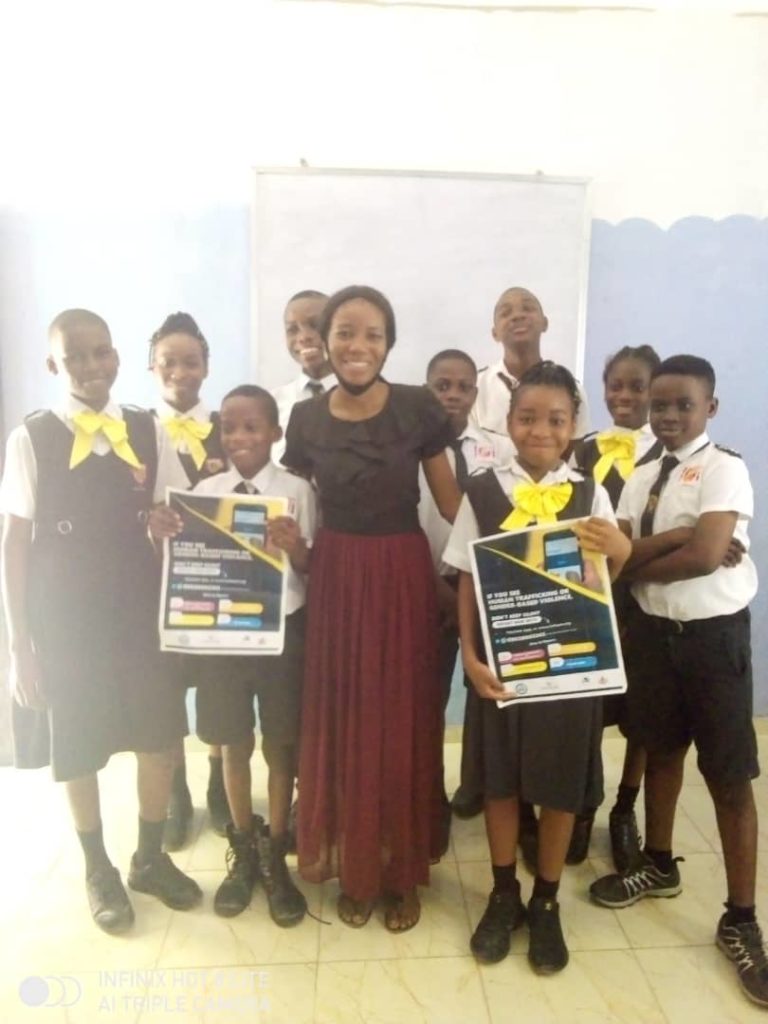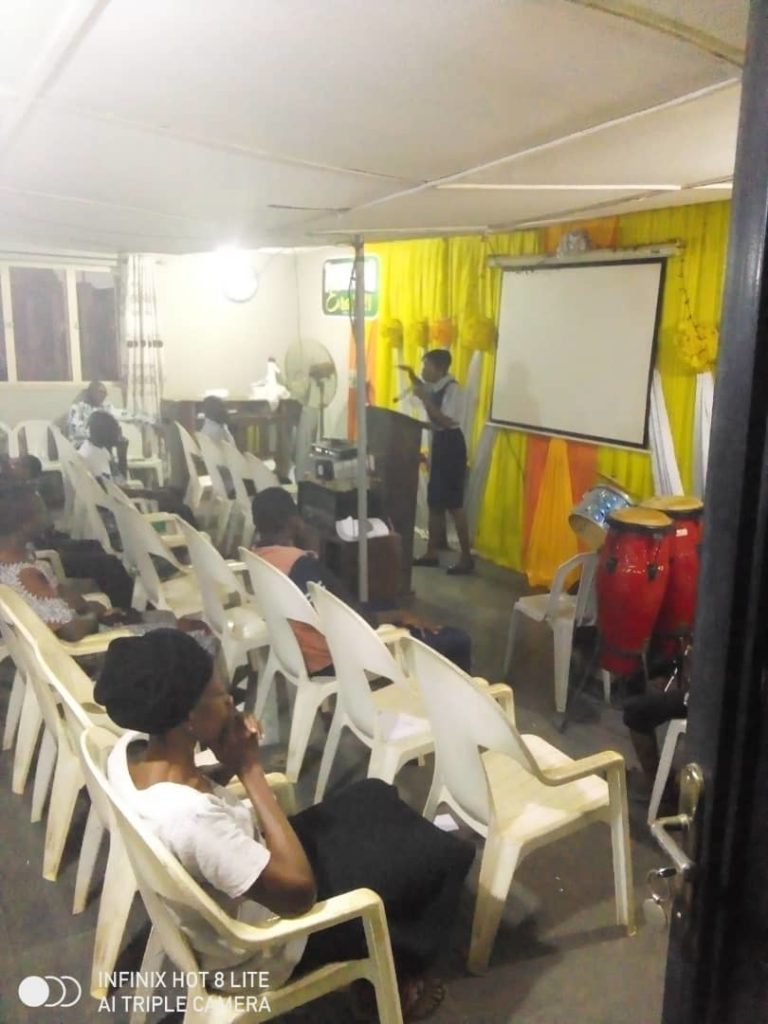 Amb. Collins Nyong, sensitized over 100 students of Junior Secondary School, Galadimawa , off Airport Road, FCT Abuja on Human Trafficking, Drugs Trafficking and Gender Based Violence. To make the students more engaged, he organized them into four groups and tasked them to brainstorm and debate on the topic- Bad Leadership's : The Causes of High Rate of Human Trafficking, Gender Based Violence and Drugs Trafficking in Nigeria. The best 3 debaters were encouraged with heart warming gifts.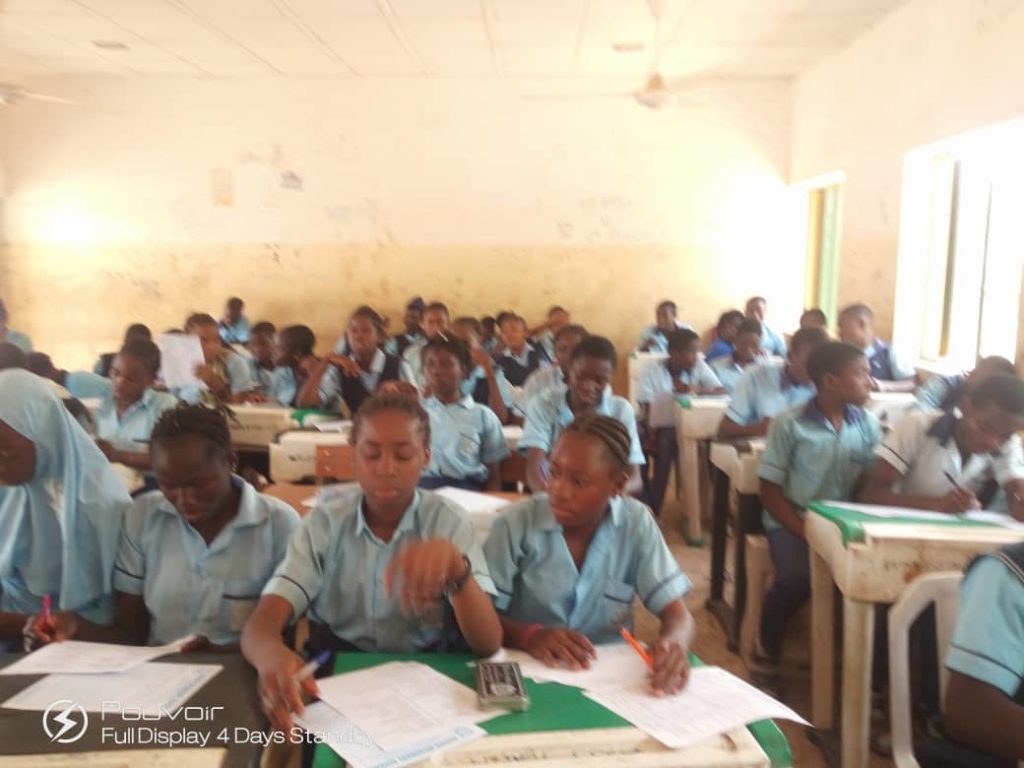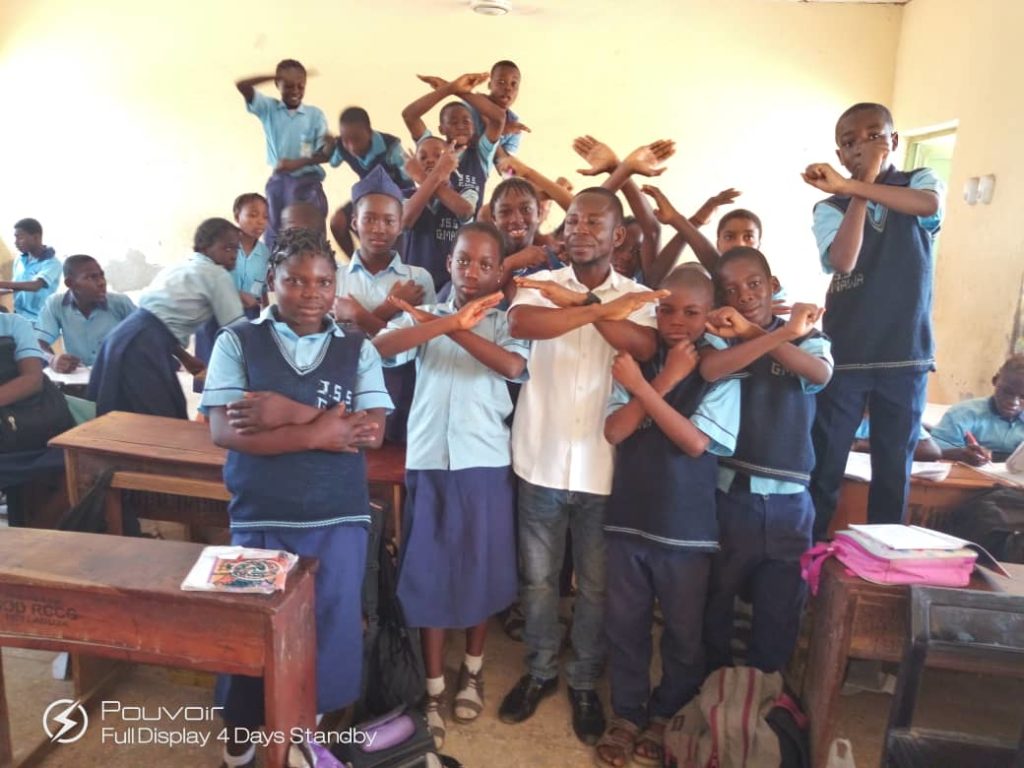 On THE 4th of April 2022, Gloria Tor sensitized 70 students of Government Secondary School, Wuse Zone 3, Abuja on reporting human rights abuses like human trafficking and gender-based violence. It was an interactive session where she also gave room for the students to contribute to the discussions. At the end of the sensitization exercise, she gifted some of the students pen and books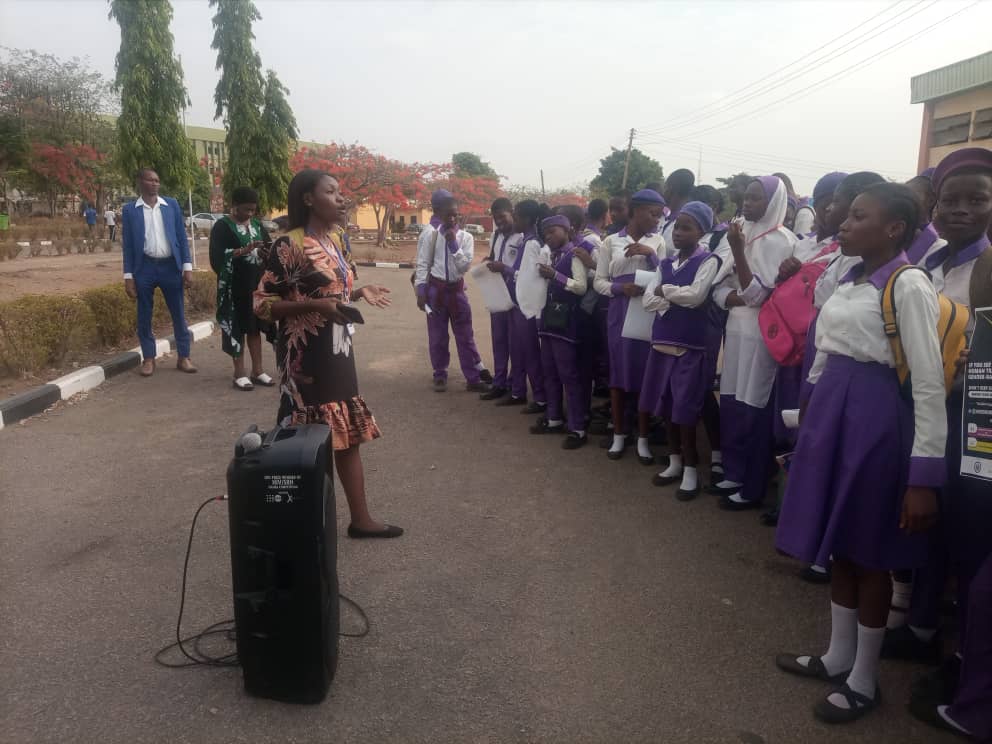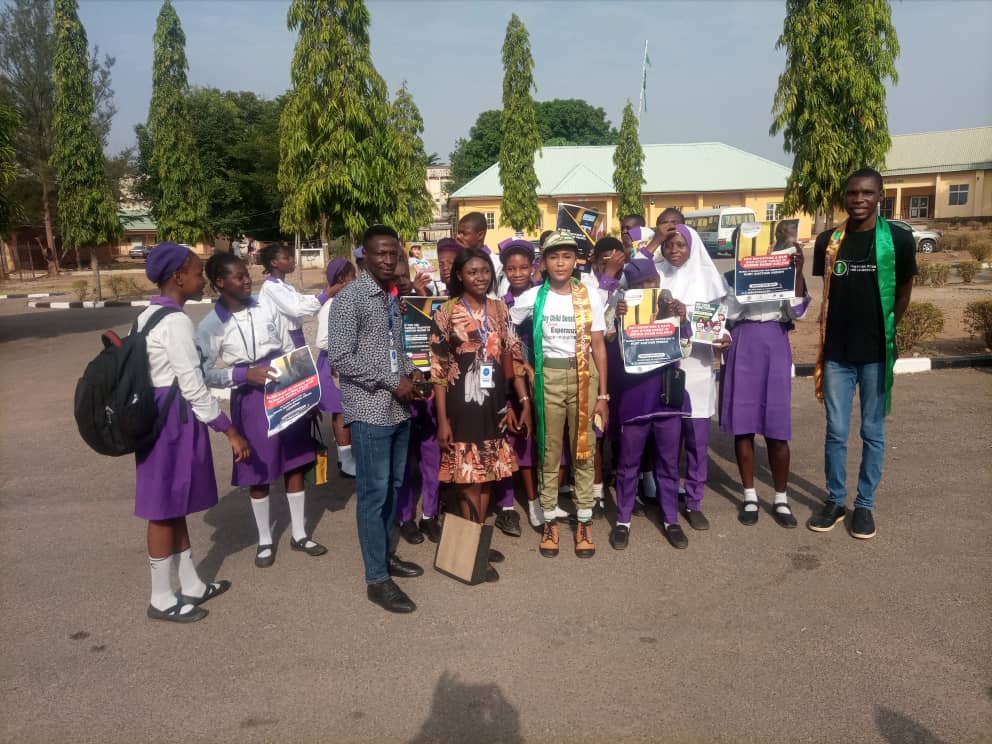 Fatima Muftau sensitized 50 primary 2-4 pupils of At-toyeebat Standard Academy, Tudun Nupawa, in Kaduna State on the topic of gender-based violence and human trafficking. The sensitization which was done in Hausa, was targeted at making the pupils more informed and to encourage the culture of reporting.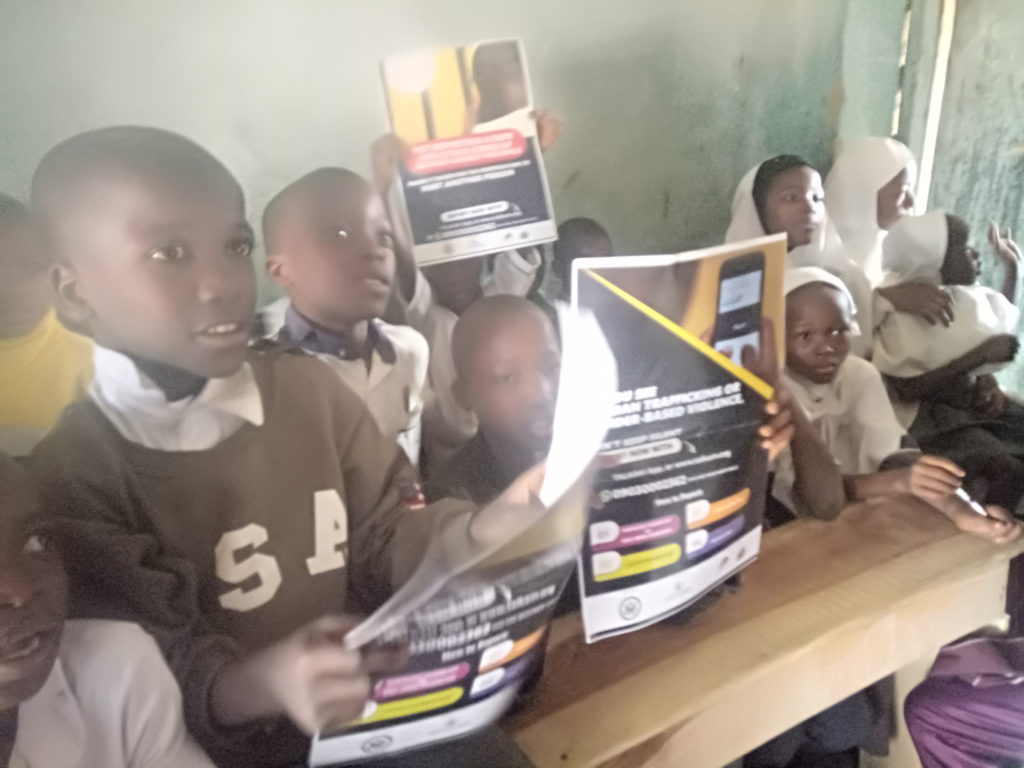 Peter Christopher Dodo, a trained Talkam Advocate sensitized, 70 students of Government Secondary School Wuse Zone 3 in AMAC. The sensitization was very interactive as many of the students engaged him with questions and contributed to the topic of human trafficking and gender-based violence.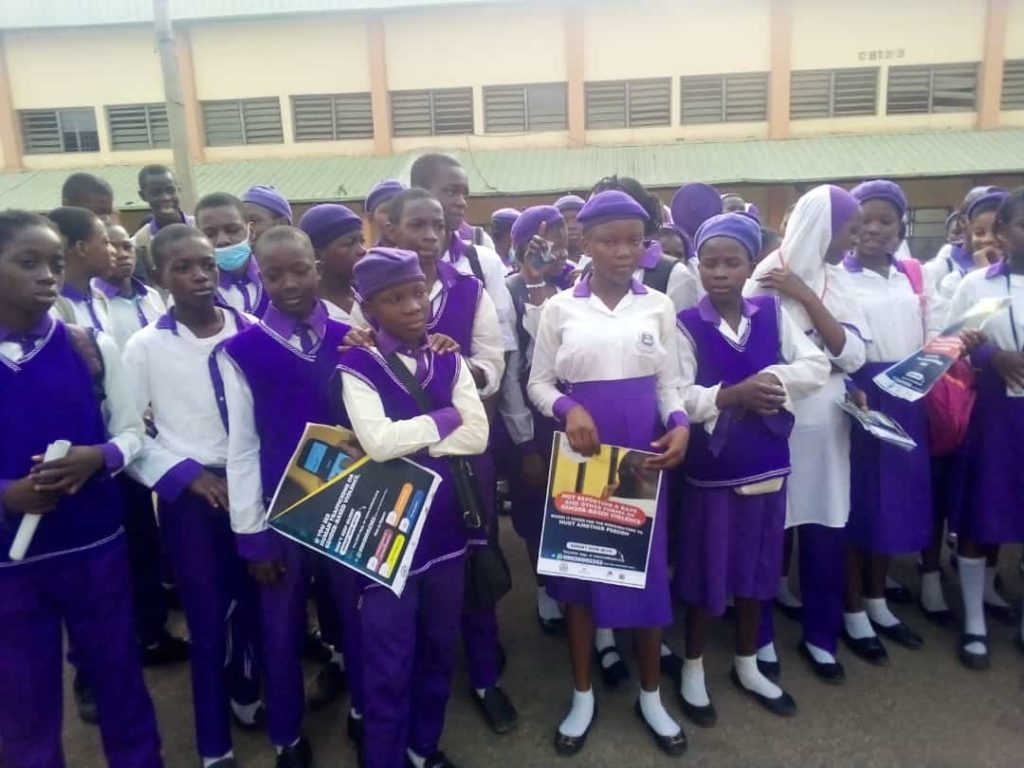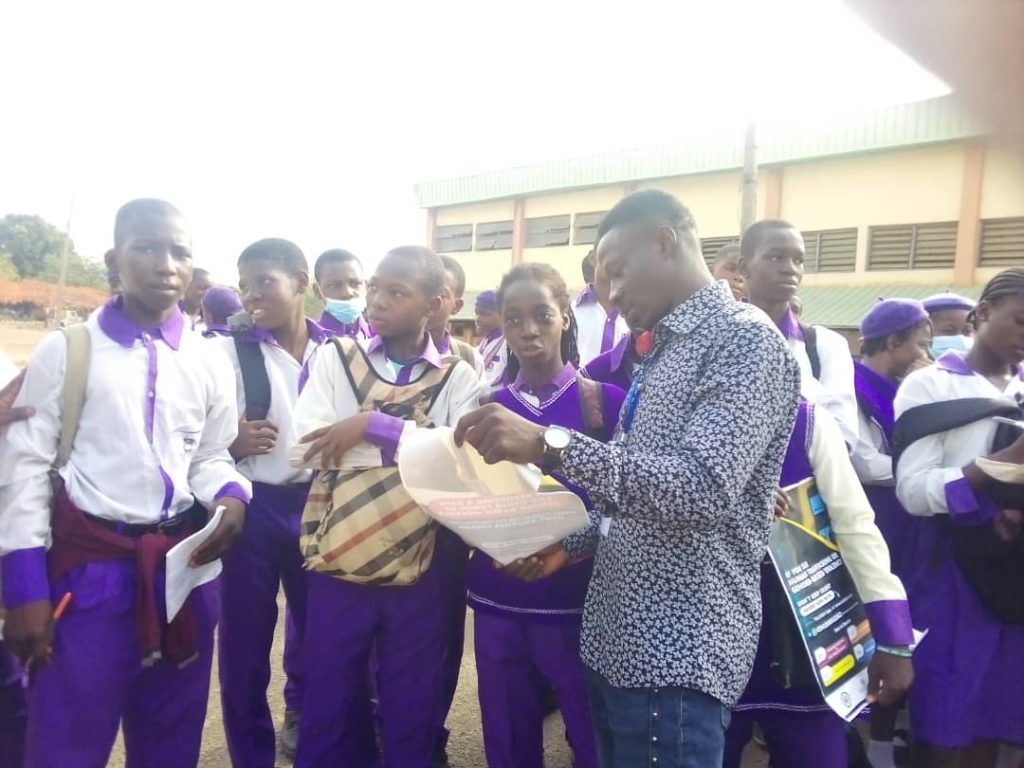 On the 30th and 31st of March 2022, one of our trained advocates, Martha Oyanta Daniel, facilitated a two days training for an organization in Gombe State for Community and Religious leaders where she sensitized 35 participants on GBV, SGBV and VAWG.
On the 7th of April 2022 Scholastica Ladan kashini sensitized 30 students of Salem University in Kogi state on the issue of human trafficking and gender-based violence. After overcoming the challenge of getting the participants to focus, the students were enlightened and some opened up on their experiences which ranges from sexual assault from a young age by an uncle from around the age of 6.
Scholastica noted that many of the victims, of especially sexual abuse, are still trapped psychologically and are unwilling to report such cases and have the perpetrator prosecuted because the abusers are mostly family members or the experience happened a long time ago.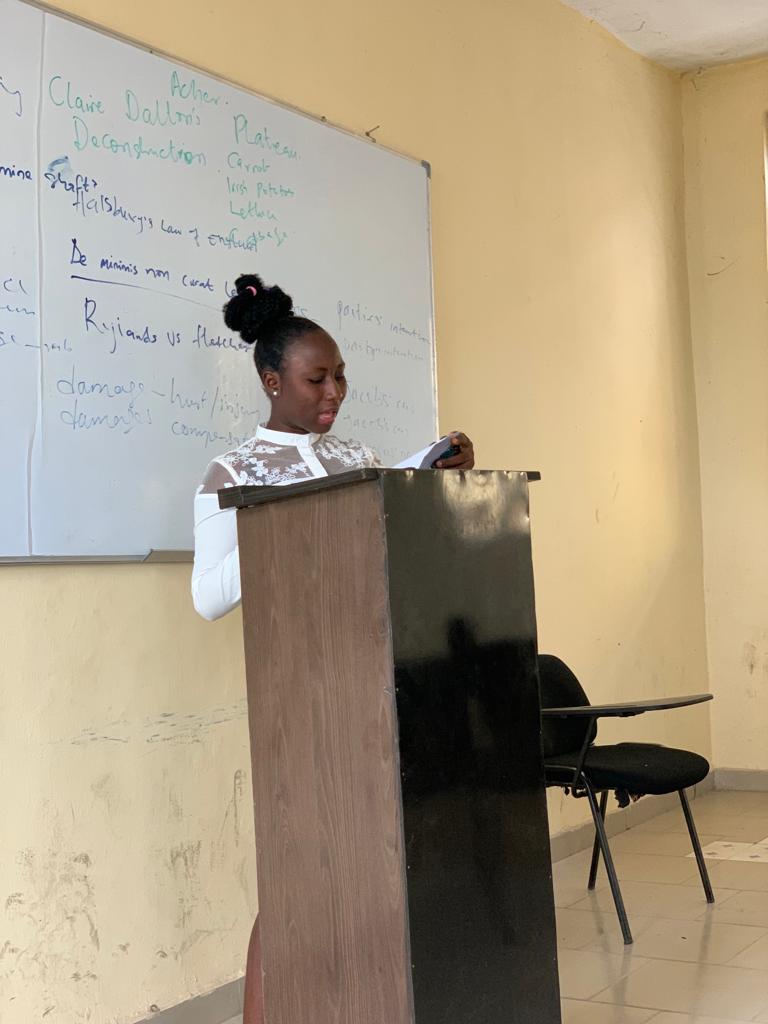 ---