Human Trafficking Internship in Nigeria – DEVATOP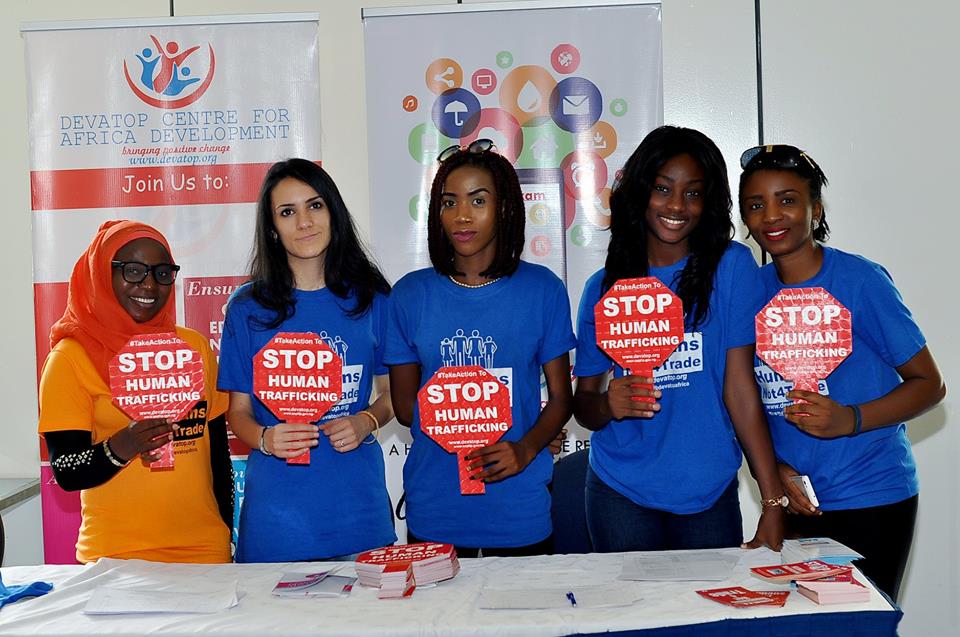 Internship is part of our volunteering program that gives international and national interns a great sense of civic responsibility and personal satisfaction. Internship is typically undertaken by students, graduates, professionals and social workers looking to gain relevant skills and experience in combating human trafficking, irregular migration or gender-based violence.
Devatop Centre for Africa Development offers: platform to touch lives, work experience, research work opportunities, and capacity building to international and national interns. Internship at DEVATOP consists of an exchange of services for experience between the intern and our organization. We allow interns to work on more than one project. Each of our interns is assigned a project within the period of internship.
Though Interns at DEVATOP are not paid, but they gain experiences, visibility, and personal satisfaction. Interning with us is an opportunity to make a difference in communities and gain social project management experience. Interns have the opportunity to have their internship reports or field work research published in our online hubs. At the end of satisfactory internship, we give certificates of internship and letters of recommendation to our interns.
Read About Our Interns in Abuja, Nigeria:
a. February, 2018 to May, 2018: Kristi Koci (from Italy) did her internship at our headquarters-Abuja, during which she implemented project titled: "Private Sectors Against Human Trafficking". Read More About Her
b. October 2018 to January, 2019: Carmen Paping (from Netherlands- studying Masters in Child Rights in Germany) currently interning with us. She is implementing a project titled: "The Impact of Diplomatic Missions in Combating Human Trafficking in Nigeria", as well as helping to manage TALKAM program (an online ICT hub) through fundraising and CSOs engagement. Report about Carmen Paping's internship will be published at the of January, 2018.
Exchange Program: Devatop Centre for Africa Development also organizes exchange program for experts who are interested in coming to Nigeria to help in tackling human trafficking.
If you are interested in doing internship with us, sent a letter to [email protected]
---