DEVATOP Gets Grant For Red Card2FGM From McGinnity Family Foundation and Pollination Project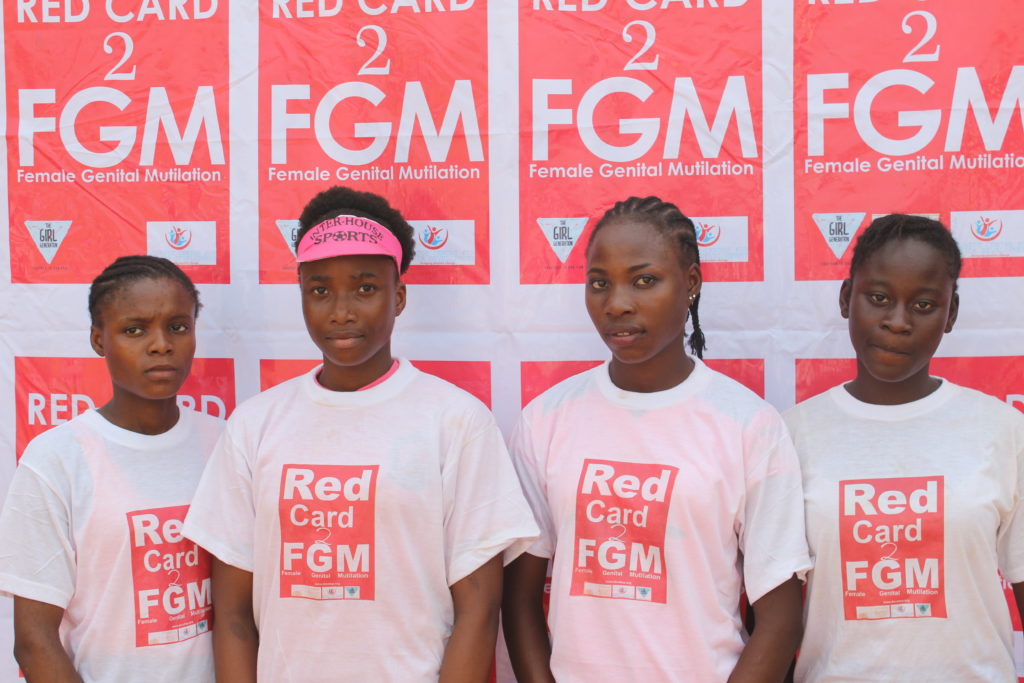 Female Genital Mutilation is an abuse of fundamental human rights of women and girls. There are over 200 million women and girls that have been affected by female genital mutilation globally, and 20 million of them are Nigerian, especially from the southern part.  The practice has no health benefit, and it affects the womanhood.
In May, 2018, Devatop Centre for Africa Development received grant from MCginnity Family Foundation through The Pollination Project to implement Red Card To Female Genital Mutilation (Red Card2FGM) campaign in Federal Capital Territory.
Red Card2FGM Campaign is aimed at using the power of soccer and other types of sports to raise awareness on the need to abandon female genital mutilation, and encourage young people, traditional/community leaders, women leaders, councilors and girls to stand against the practice. The Red Card2FGM activities will increase the awareness on dangers of female genital mutilation and stimulate young people to act collectively towards the abandonment of the practice.
The idea of a red card was taken from the game of soccer, where it is given to a player that has made a dangerous tackle, or injured a fellow or has been offensive or abusive in some way. After being shown a red card, the player needs to leave the field.  In the same way, the Red Card2FGM campaign wants to get rid of female genital mutilation.
Through this campaign, young people will use football, relay race, table tennis, handball, and other forms of sports as tools for promoting abandonment of female genital mutilation.
There is much work to do to end female genital mutilation in Nigeria. Hence, this project is an innovation that uses the power of soccer and social change communication to discourage community members and parents from practicing female genital mutilation (FGM).
About McGinnity Family Foundation:  The McGinnity Family Foundation, Inc. (MFF) is a not-for-profit 501 (c) (3) private family foundation that seeks to help young people become agents of change, harness their innovative spirit and address local and global challenges. We believe there is an amazing, untapped potential that resides in the minds and hearts of our young people that needs to be nourished, cultivated and shared.
About The Pollination Project: The Pollination Project seeks to unleash GOODNESS and expand COMPASSION all over the world. We make daily seed grants to inspiring social change-makers who are committed to a world that works for all.
Their daily grant making began on January 1, 2013 and since then, they have funded a different project every single day. They also make larger impact grants of up to $5000 to projects that have demonstrated impact and success.
About Devatop Centre for Africa Development:  Devatop Centre for Africa Development is one of the leading youth-led organizations that focuses on combating human trafficking, female genital mutilation and other human rights abuses in Nigeria. DEVATOP has impacted over 500, 000 people and assisted victims of human trafficking
---