#ProsecuteEseTrafficker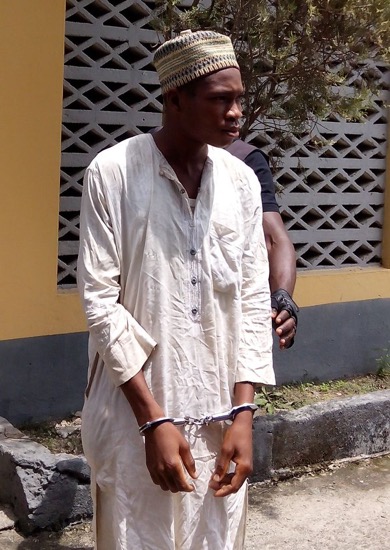 #ProsecuteEseTrafficker
The story of Ese Oruru and her trafficker is a revelation of how hundreds of teenage girls are trafficked and forced into marriage. Her case has a tendency of repeating in the lives of vulnerable girls in Nigeria, if no action is taken. However, the arraignment of Yinusa Dahiru at Federal High Court Yenagoa, Bayelsa State, Nigeria, is a proof that Nigeria is committed to combating human trafficking. The prosecution of Yinusa Dahiru will go a long way in reducing the incidence of trafficking for forced marriage. There are so many lawless people who have the tendency of committing such crimes, but the successful enforcement of trafficking in persons act on Yinusa will discourage such crime.
For the past two weeks Ese's story has been trending on social media, especially with online the campaign tagged: #ProsecuteEsetrafficker.
#ProsecuteEsetrafficker seeks to draw the attention of relevant authorities and the public to Ese's case and stimulating social actions among citizens, and advocating for the prosecution Yinusa Dahiru. A Canadian writer and journalist, Dr. Reuven Bulka, once remarked, "If we don't stand up for this and these atrocities continue to happen, we can't justify ourselves, and we can't explain to our kids how we were silent when this thing happened." We can't keep silent at this evil. We can't close our eyes to the case of Ese and other trafficked victims. We can't pretend as if it doesn't exist. We have to take action, and nothing but action.
We are pleased to announce that our media campaign and social actions are yielding fruits. As Yinusa was arraigned this week on 4 count charges which include human trafficking, we await for the next court sitting on 14th March, 2016.
We will keep speaking out on this case until Yinusa is successfully prosecuted in accordance with section 13 of Trafficking in Persons (Prohibition) Enforcement and Administration Act.
Devatop Media Unit
---