Talkam Against COVID19/GBVTIP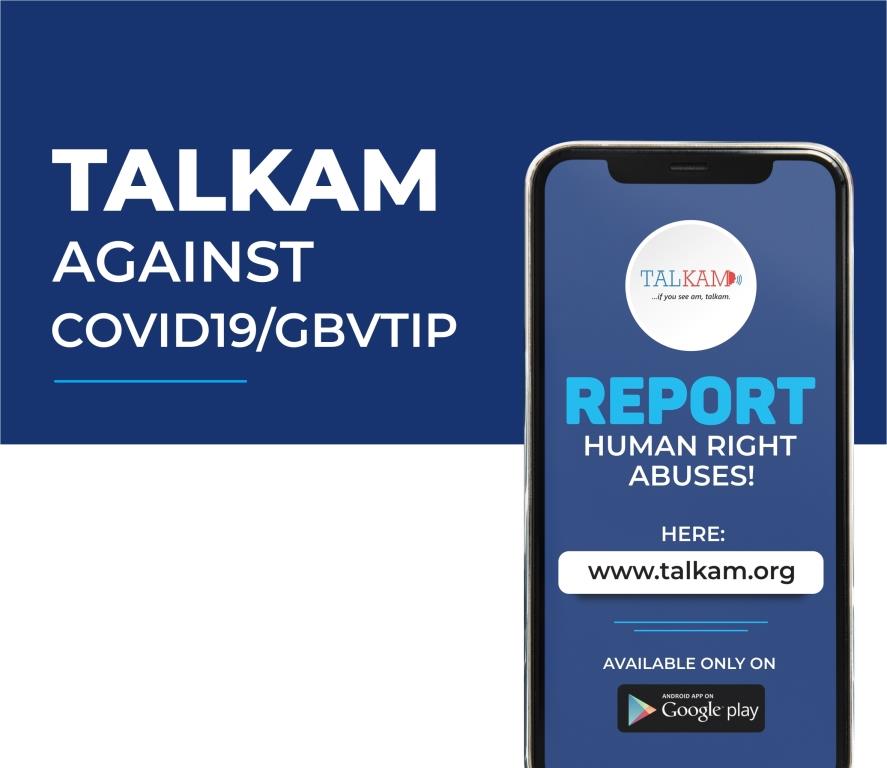 To increase reportage of gender-based violence and exploitation during this COVID19 lockdown, a Nigerian non-governmental organization, Devatop Centre for Africa Development has launched Talkam Against COVID19/GBVTIP.
It is obvious that Nigeria has continued to face violations of its citizens' rights, human trafficking, rape, gender-based violence, among others. The emergence of COVID19 has also increased the vulnerability of women and children to different forms of human rights abuses. COVID19 has put sexual predators and exploiters within close proximity of vulnerable girls, women and children.
The UN Secretary-General has reported a "horrifying" global surge in domestic-based violence linked to COVID-19. Recent experiences shared by human rights organizations showed increasing incidences of rape and physical violence against women by their intimate partners. It is critical that all actors involved in efforts to tackle human rights abuse take the rise of abuse during COVID-19 –into account within their programme planning and implementation. Hence, this necessitated the launch of Talkam Against COVID19/GBVTIP Campaign
During the launch, Joseph Osuigwe, the Executive Director of Devatop Centre for Africa Development stated, "this is a challenge facing our communities and should be addressed with sense of urgency. While Nigerian government and communities continue to tackle coronavirus, we cannot keep silent and these abuses continue to happen." He also highlighted the objectives of the campaign to include: Using weekly social media campaign educate citizens about #COVID19 impact on gender-based violence and human trafficking; and to stimulate citizens to monitor and report incidences of gender-based violence, exploitation etc through our TALKAM App(www.talkam.org)
TALKAM Human Rights App is an android app that enables citizens to easily report different human rights abuses across thirty-six (36) states. Citizens can report by downloading the App on GooglePay or visit www.talkam.org.
---