Ambassador frowns at human trafficking along Nigerian border to other W/African countries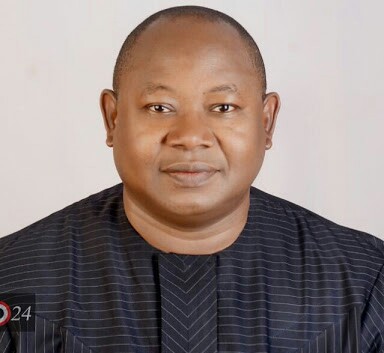 Ambassador Obinna Agbugba, Nigerian Ambassador to Togo has frowned at the incessant cases of human trafficking involving mainly teenage girls from Nigeria to other West African countries.
Agbugba who held a meeting with representatives of various Nigerian security agencies in Lome between Monday and Wednesday blamed the Nigeria Immigration Service for being loose in the performance of its functions.
Embassy sources at the meeting told news men that the diplomat was angry at what he described as complacency and laxity on the part of the Immigration officials at the border.
He frowned at a situation where teenage human trafficking victims were rescued and handed over to NIS officials only for such victims to still find their way back to Lome to be engaged in forced prostitution.
Agbugba advised that the National Agency on Prohibition of Traffic in Persons (NAPTIP) to create presence at the border for prompt handover of victims and suspects of human trafficking and related offences.
The Lome meeting which had in attendance, representatives of Nigeria Police, Nigeria Customs Service, NIS, NAPTIP, Department of State Service and National Intelligence Agency, resolved to increase the tempo of border security and ensure due diligence of checking travelers exiting and entering into the country.
Embassy sources added that the ambassador is worried about Nigeria being viewed as a source, transit, and destination country for women and children subjected to trafficking in persons including forced labour and forced prostitution.
He described as worrisome a situation where trafficked Nigerian women and children are recruited from rural areas within the country's borders – women and girls for involuntary domestic servitude and other unlawful acts.
---