Immigration rescues 38 victims after arresting four traffickers in Katsina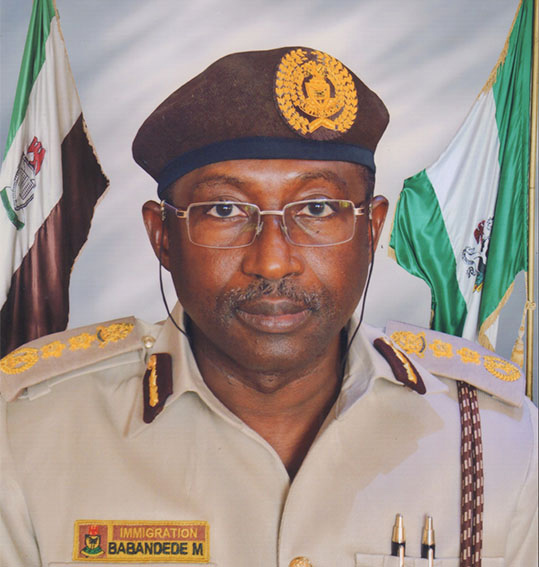 38 victims of human trafficking we're rescued from four traffickers in Katsina after the traffickers we're arrested by the Katsina State Command of the Nigeria Immigration Service.
Mr Ajisafe Joshua Olusola, the Command's Comptroller, said on Wednesday while parading a set of nine suspected victims of the activities of the traffickers in the state.
Mr. Olusola who said the victims were rescued by it operatives at the Charanchi patrol base of the state, noted that the total of four suspected human traffickers and 38 of their suspected victims were intercepted and rescued between February 2018, till date.
The Comptroller appealed to members of the public to assist it with vital information to fight human trafficking and child labour activities in the state.
According to him, "From 7th February, 2018 to date the Command successfully intercepted a total number of four suspected traffickers, three we're males and one female, also rescued are 38 suspected victims of human trafficking of which 19 were females and 19 males.
"As you can see before you, these nine rescued suspected victims will be handed over to our service headquarters Abuja for further investigation.
"The suspects were between the age of 21 and 43 years and most of them hailed from different states of the federation, three suspected victims from Ogun State, one from Abia, one from Oyo, one from Imo State, one  from Edo, One from Osun State and one from Enugu State respectively.
"I would like to use this opportunity to call on the public to assist the Nigeria Immigration Service with vital information about human trafficking and child labour activities in the state. This information would assist the Nigeria Immigration Service in fighting and preventing this menace in the country," the Comptroller, Mr. Olusola stated.
---