Augusta Njoku sensitized 80 students on Human Trafficking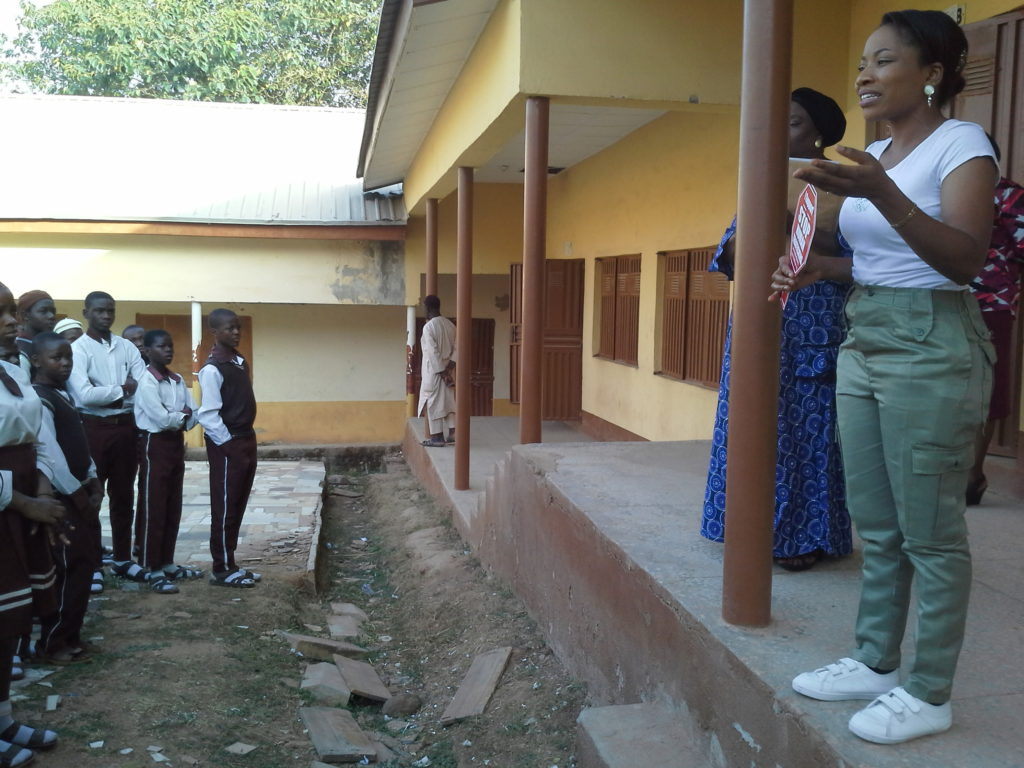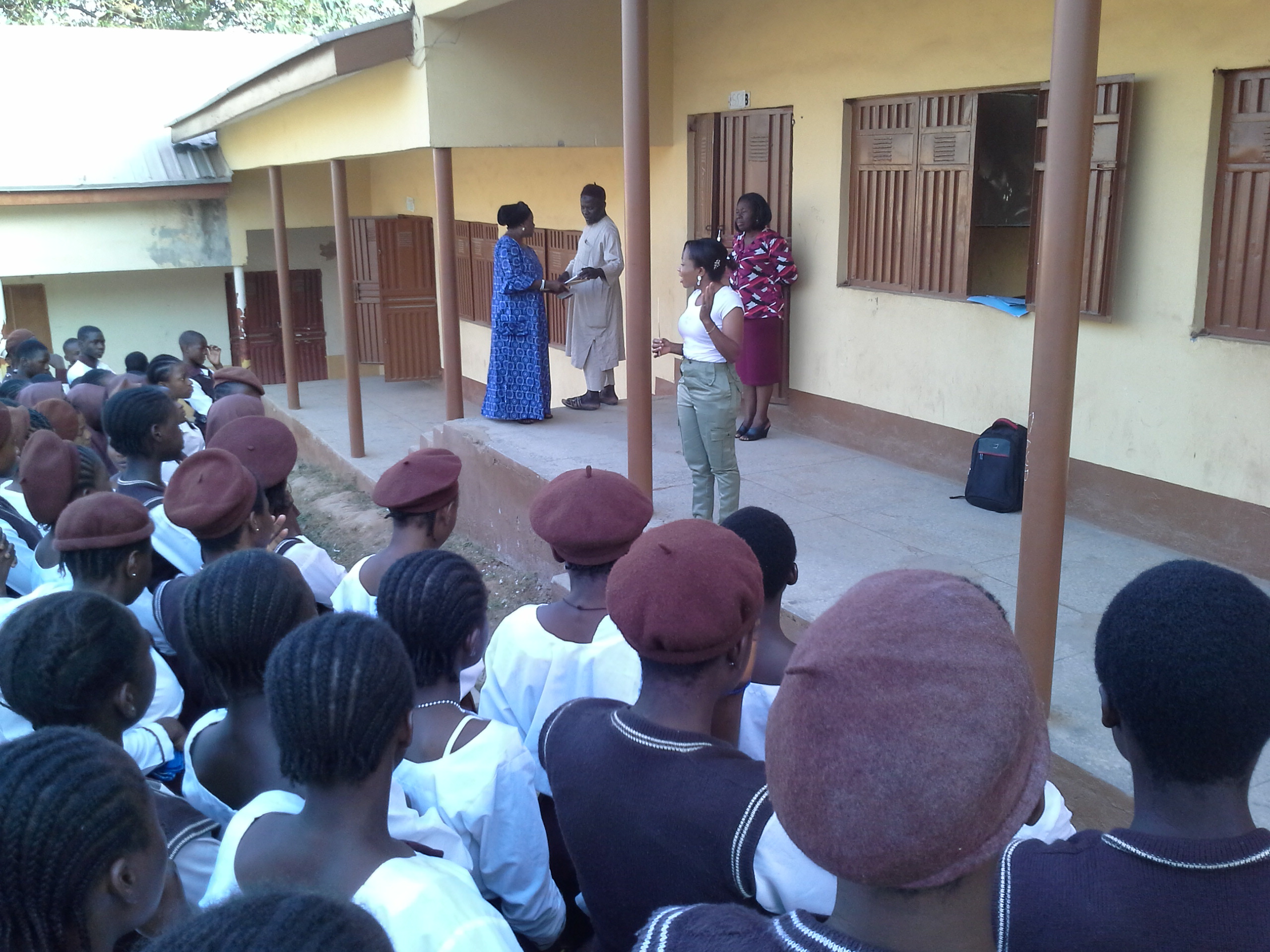 Augusta Njoku was among 40 youth that were trained as anti-human trafficking advocates by Devatop Centre for Africa Development with support from U.S Embassy Nigeria.  She carried out a project to  educate students of Junior Secondary School, Wuse 2, Abuja, Nigeria.
Below is an interview with Augusta:
Introduce yourself (name, area of service, discipline, state of origin, ?
I am Njoku Ihuoma Augusta, serving in AMAC area Council of Abuja. I studied English Education from the University of Nigeria Nsukka. I am from Imo State.
 Describe your take action project, its location, and number of people you impacted. (What else do you want us to know about your Take Action?)
My take action project was a worthwhile one. I was able to sensitize 80 Students about human trafficking.  Some teachers were informed about human trafficking too. The project took place at Government day Secondary School wuse 2.
How did you raise resources to carry out the anti-human trafficking project?
I got some materials from Devatop Centre for Africa Development, and also printed more copies and circulated to the students.
 What difference do you think you are making in the fight against human trafficking?
The teachers and Students are no longer ignorant about it.
The Students now see it as a threat to the younger generation.
The students are now eager to report any suspected case.
Everyone sees it as their responsibility to fight human trafficking.
What motivated you to carry out a project on combating human trafficking?
I was moved by how the youths are been brained-washed into acts that are dangerous and atrocious, thereby leaving the futures of the leaders of tomorrow threatened. Young people are   usually the target of human traffickers.
In what ways has Devatop Centre for Africa Development empowered you to be at the forefront of combating human trafficking in Nigeria?
Devatop has enlightened me more about human trafficking, ways to fight this dreadful business that threatens the progress of our Society and the people therein.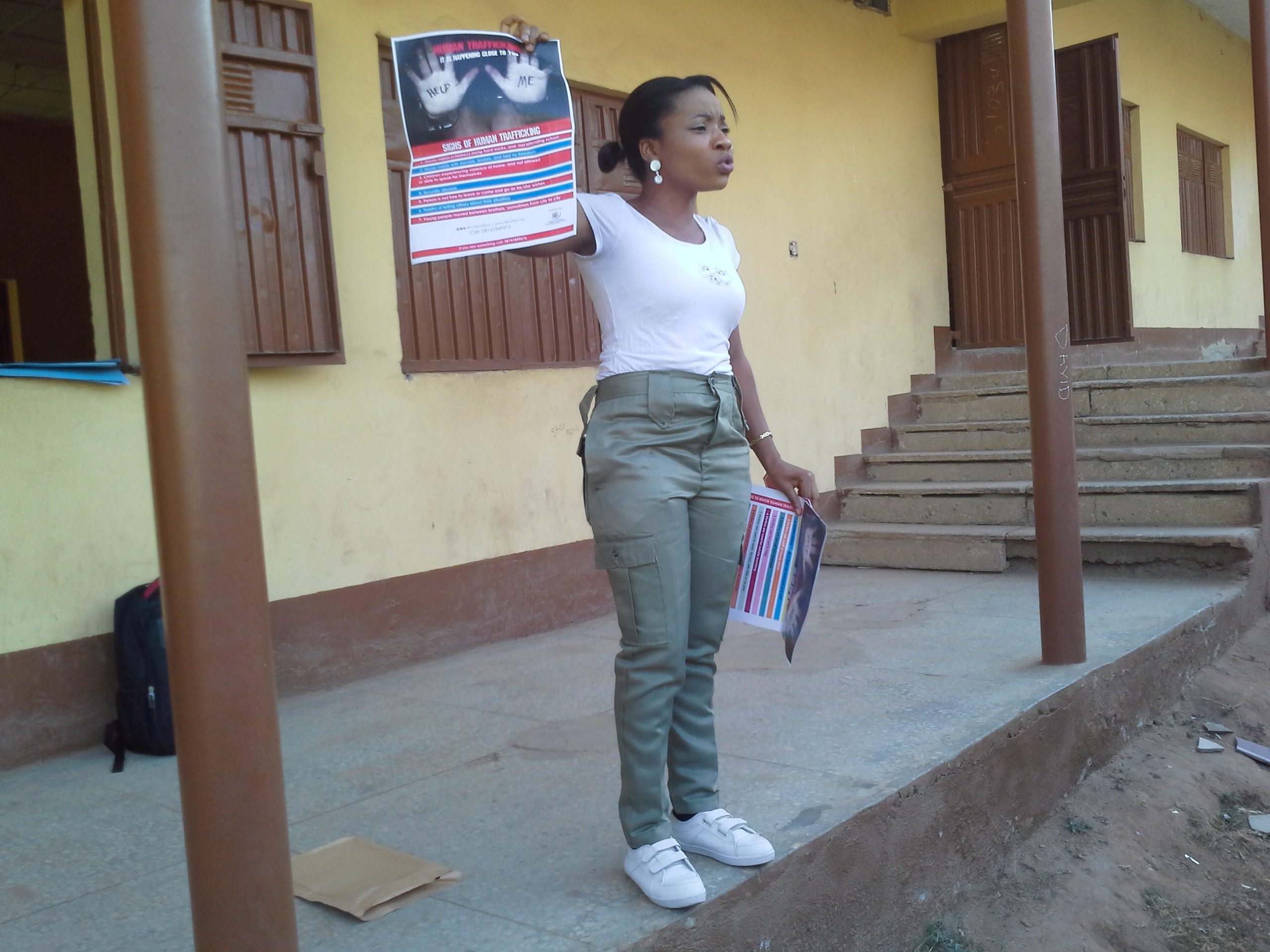 What is your advice to young people?
My advice to young are:
They should learn, read good books and be enlightened because ignorance is no excuse.
They should work hard and be contented, take greed away from their every endeavours.
There is no short cut to Life or Success, all they need is patience and sincerity.
What next do you want to do to combat human trafficking?(If yes, describe it)
My sensitization has no limit until it gets to the people in the village. So I will do more reach-out projects.
The Anti-Human Training Advocacy Training and Community Project are part of Pass-It-On project by Joseph Osuigwe C, (Executive Director of Devatop Centre for Africa Development), after his return from International Human Trafficking Conference USA.
The project is supported by U.S Embassy Nigeria
---