DEVATOP and National Human Rights Commission Plan To Implement TALKAM Human Rights Project in Six(6) States.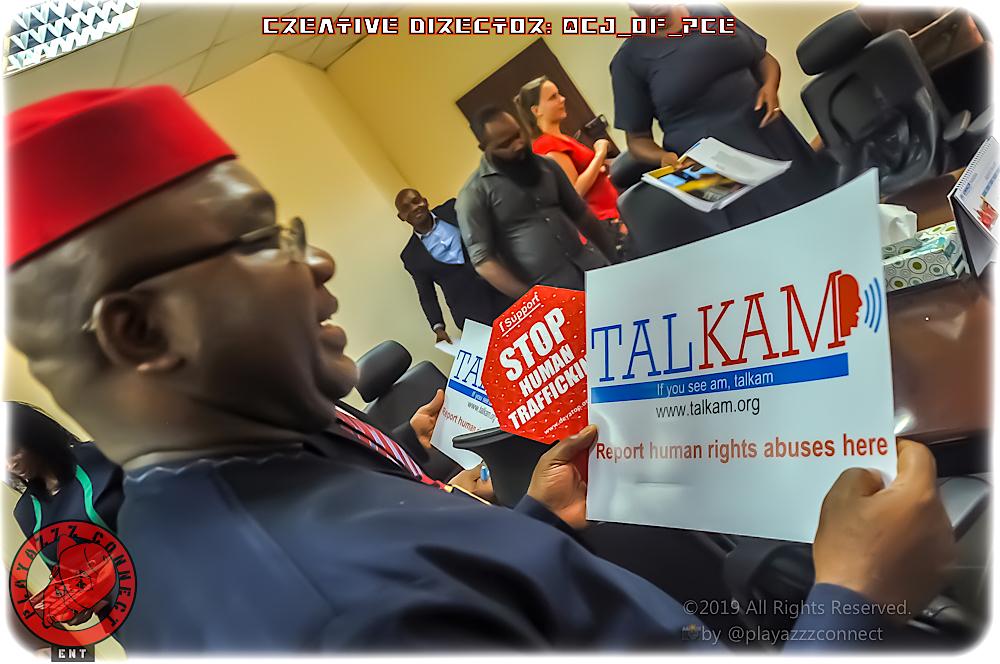 On 20th May, 2019, a team  of human rights advocates and legal practitioners (Joseph Osuigwe, Carmen Paping, Joseph Attah, and Muda Vanessa) from Devatop Centre for Africa Development paid a courtesy visit to National Human Rights Commission (NHRC) at their national headquarters in Maitama Abuja.  
During their visit, the executive director of Devatop Centre for Africa Development, Mr. Joseph Osuigwe told the directors of the commission that they have observed that a lot of people, including women and girls have experienced different forms of human rights abuses such as gender-based violence, exploitation, human trafficking, rape, and physical violence.
According to Mr. Joseph, "Majority of these cases go unreported. Some of the victims complain to family members which often remain unreported to appropriate agencies and organizations. There is need to increase reportage of human rights abuse, and strengthen response to cases. Through partnership with A Seed of Change, Mcginnity Family Foundation, and The Pollination Project, we initiated TALKAM – www.talkam.org (which means to speak-up when you see things). We are here today to seek your partnership on TALKAM and to improve statistics of human rights abuses in Nigeria".
While responding to the call, the executive secretary of NHRC, Mr. Tony Ojukwu commended DEVATOP team for the noble project and assured them of a sustainable collaboration on TALKAM, and reiterated the commitment of National Human Rights Commission to making sure that TALKAM human rights application is implemented in six (6) states, Enugu, Lagos, Rivers, Bornu, Jos, Kano, including Federal Capital Territory, which represent the six geo-political zones in Nigeria.
Consequently, both Mr. Ojukwu and Osuigwe agreed that National Human Rights Commission and Devatop Centre for Africa Development will sign a memorandum of understanding (MoU).
While giving a closing remark, Mr. Joseph invited NHRC to be part of their proposed human rights advocacy training, which aims to raise 100 human rights advocates in Nigeria. The training which is scheduled to hold on 10th and 11th July, 2019 will benefit young women, journalists, and researchers, activists.
DEVATOP is a youth-led human rights organization with focus on combating human trafficking, gender-based violence and other human rights abuses. The organization has partnered with National Agency for Prohibition of Trafficking in Persons (NAPTIP) and National Human Rights Commission to execute different human rights project.
---