DEVATOP Conducts Experience Sharing for Journalists in Project States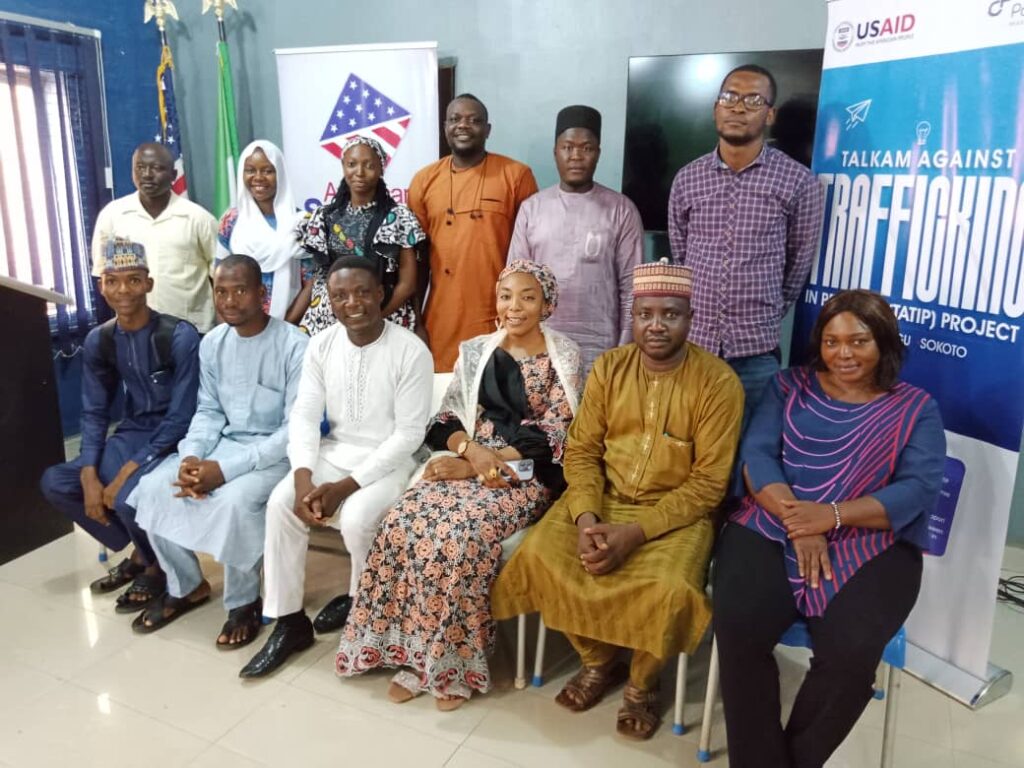 As part of its TALKAM Against Trafficking In Persons (TATIP) project, Devatop Centre for Africa Development organized a forum for trained journalists and community reporters in project states in a bid to acquire their support and skill sets in creating awareness of the ills of trafficking and what is being done to tackle it.
The purpose of the forum was for the trained journalists to share their post-training experience and action, utilizing the knowledge and network gained, in providing coverage and reporting for issues of trafficking in persons in their respective states.
From the proceeding of the discussions, it was identified that some of the trained journalists have incorporated trafficking in persons issues reporting as a focus area into their bits with the help of the management of the media houses they are affiliated to, while a few of them who are freelancers, are beginning to write articles for publication on issues of trafficking in persons.
At the time of this report, the experience sharing forum have been conducted in Delta state, and Sokoto state, and had a reasonable turnout from the target participants (trained journalists). 
In each of the forums, the journalists were charged towards the end, to increase and sustain the drive towards ensuring then the general public are adequately informed about trending issues of trafficking in persons, which will in turn generate adequate attention from relevant authorities in making the communities safer.
---