DEVATOP in partnership With WiseHeart Foundation Holds HumansNot4Trade Campaign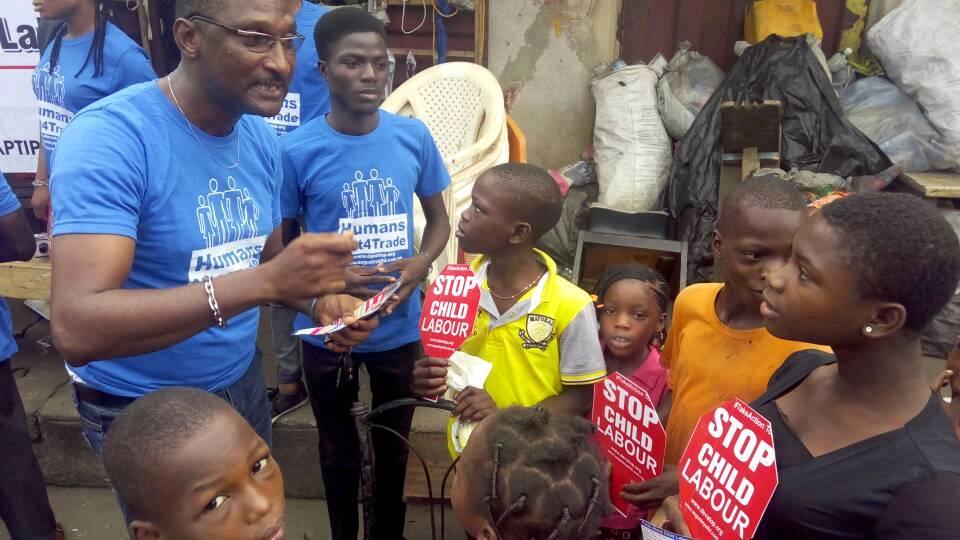 World Day Against Child Labor  is observed to raise awareness of the plight of child laborers world-wide. Hundreds of millions of girls and boys around the world are affected.  Every year, numerous events are held around the world on June 12 or later dates to mark the World Day Against Child Labor and call attention to the problem.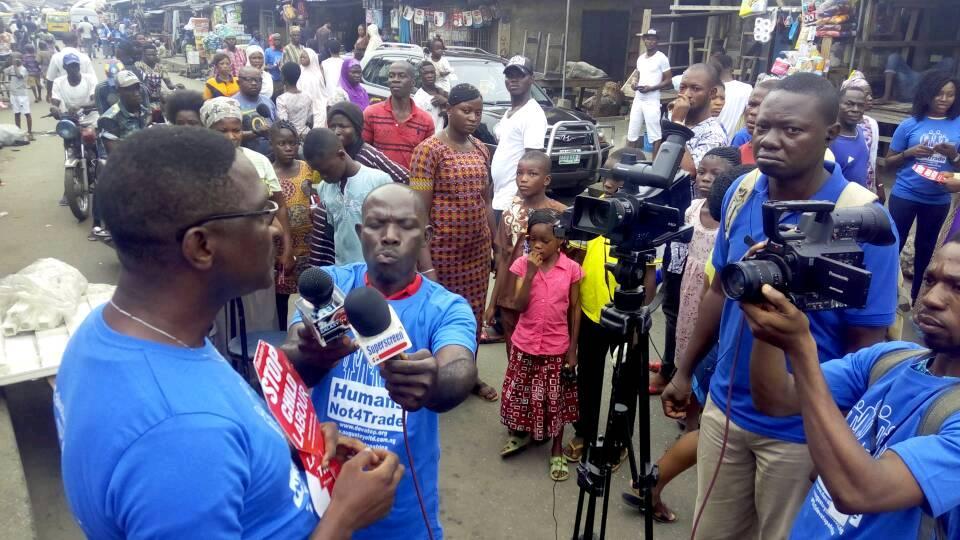 UNICEF defines Child labor is work that is mentally, physically, socially or morally dangerous and harmful to children and deprives them of opportunities for schooling and development. Child labour in Nigeria is the employment of children under the age of 18 in a manner that restrict or prevent them from basic education and development.  Because children don't often have a voice or a platform, they are extra vulnerable to those who are looking to abuse them. These jobs include being street vendors, beggars, car washers or watchers and shoe shiners. Others work as apprentice mechanics, hairdressers and bus conductors while a large number work as domestic servants and farm hands.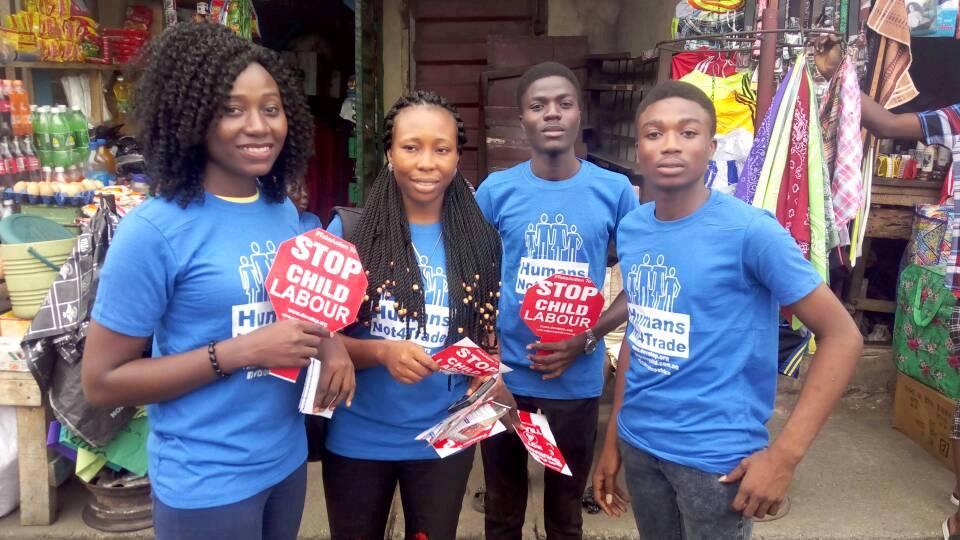 On Saturday, 16th June, 2018 Devatop Centre for Africa Development in collaboration with Wise Heart Solution Foundation organized HumansNot4Trade Campaign in commemoration of this year's World Day Against Child Labour. The campaign was organized to engage over 1000 parents and adults in combating child labour in Lagos and other parts of Nigeria.
The campaign is also supported by National Agency for Prohibition of Trafficking In Persons (NAPTIP), Unusual Cuisine Restaurant, and Save Our Women And Girls Foundation.
Major causes of child labour are widespread poverty, rapid urbanisation, breakdown in extended family affiliations, high school dropout rates, and lack of enforcement of legal instruments meant to protect children. Traditionally, children have worked with their families, but today children are forced to work for their own and their family's survival. The money earned by child family members has become a significant part of poor families' income.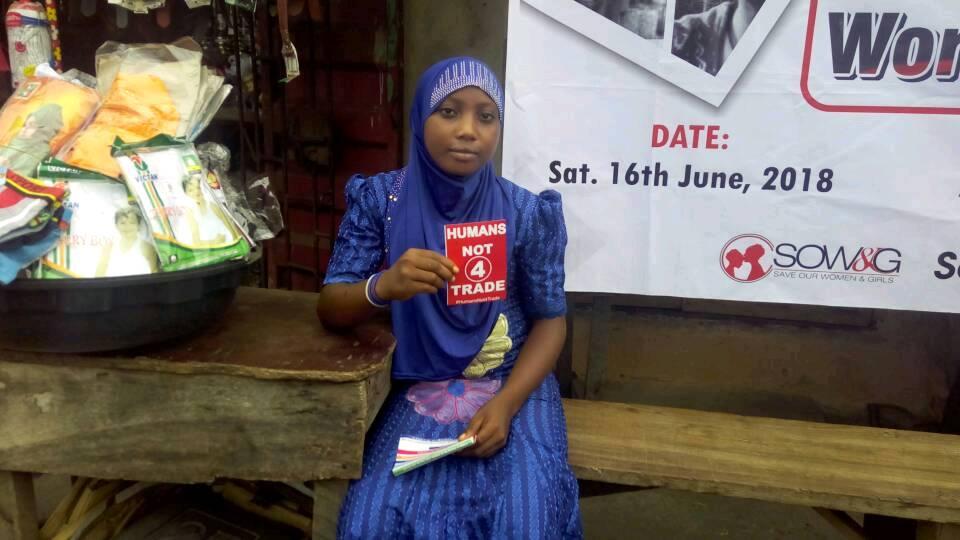 Addressing the press, Amb. Roy O Okhidievbie, Rev.Sis Justina Odunukwe and Precious Chika Daniel called on parents, adults and stakeholders to join hands in tackling child labour. They advised Nigerian government to be proactive in the fight against child labour, and to ensure that children are in school.
This year's World Day Against Child Labour was planned and executed by the following DEVATOP volunteers in Lagos State: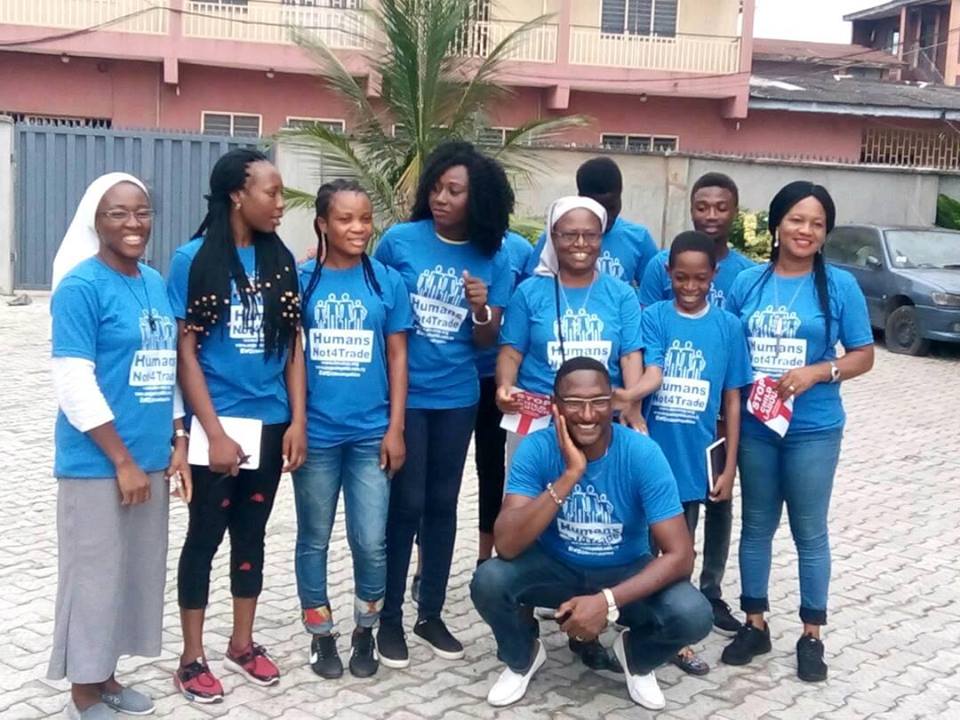 Precious Chika Daniel
Sister Justina Odunukwe
Roy O Okhidievbie
Joy Nwagbo
Blessing Abonyi
Olabanji Favour iyanuolowa
Adetoro oluwatumininu anuoluwapo.
Anthony Oyiba
Kayode Badru
Victor Ikechukwu
---