Devatop partners NAPTIP and FIDA to train 120 Nigerian Lawyers On Anti-Trafficking Advocacy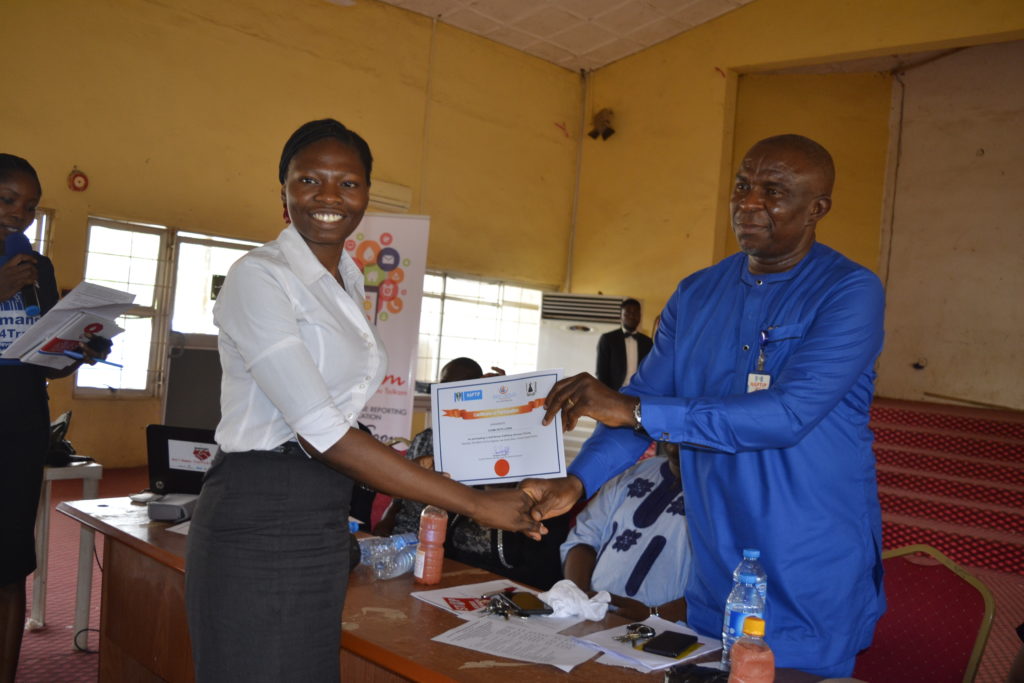 The quest to see the end to human trafficking is one that demands the unification and aggregation of individuals in various fields to effectively overcome the menace which is not just peculiar to Nigeria and Africa alone but the world in General.
The victims of trafficking cuts across dimensions and victims are not gullible people but elements of circumstances such as poverty and policy delinquency. No one should shy away from the fact that exploitation of victims of human trafficking is a man-made inclination.
The United Nation's Statistics on Human Trafficking posits that an estimated 27 million women, girls, boys and men are currently victims of human trafficking globally. This number of victims is more than the population of Zambia, Namibia, Australia, Netherlands, North Korea and Togo.
This, therefore is an indication that everyone has a role to play: the market women, the young ones, the old ones, lawyers, professionals and the private sectors if something is not done now to stop this, something worse will happen.
Among the problems facing the fight against human trafficking are obstacles to the realization of access to justice and legal representation of victims. These obstacles include:
Delay in the administration of justice.
Delay in the disposition of cases and the execution of orders or decrees granting awards to victims.
Untrained legal practitioners
Lack of pro bono services for victims of human trafficking, including poor represenation of victims in the justice system.
Lack of understanding of victim's right among judges.
To bridge this gap, and address these obstacles, Devatop Centre for Africa  Development through her project: End Human Trafficking and Irregular Migration Advocacy, under the activity tagged "Voices4Victims"  partnered with National Agency for Prohibition of Trafficking in Persons (NAPTIP) and Federation of International Women's Lawyers (FIDA)  to train 120 lawyers as anti-human trafficking advocates.
The training which held on Saturday, 24th March, 2018 at Nigerian Law School, Bwari, FCT aimed at raising lawyers as anti-human trafficking advocates who will become strong Voices4Victims of human trafficking.  Participants were expected to actively get involved in combating human trafficking through legal pro bono services, research, and awareness.
Speaking on the overview of human trafficking at the training, Mr. Arinze Orakwue, Director of Public Enlightenment of NAPTIP, highlighted that victims are used for sexual exploitation, labour exploitation, forced or child marriage, organ removal, and suicide bombing. He also explained how NAPTIP through her Public Enlightenment Unit has sensitized thousands of vulnerable people in rural communities.
Arinze Mbanefo, a senior legal officer at NAPTIP elaborated on the legal challenges to combating human trafficking, and how NAPTIP through her legal units has successfully prosecuted many traffickers.
According Bar. Ngozi Ikenga, the chairperson of International Federation of Women's Lawyers (FIDA-Abuja), there is an urgent need for legal pro bono services for victims of human trafficking. She called on lawyers to be the voices for victims. She advised the lawyers to use professions to fight human trafficking in Nigeria.
See Also:  Devatop, German Embassy, U.S Embassy and NAPTIP at Nigerian Law School
While speaking on: "Becoming An Anti-Human Trafficking Advocate", Joseph Osuigwe, The Executive Director of Devatop Centre for Africa Development,   told participants to speak up for victims, defend victims right, and to meet their human rights' needs.  According to him, "An advocate has to speak out and take action on behalf of others. Advocacy is very exciting because you get pleasure of fighting for good cause, and sometimes, the thrill of victory."  He advised the lawyers to volunteer and intern with anti-human trafficking organizations in Nigeria to provide any form of services in combating human trafficking, while ensuring that any trafficker is prosecuted.
To further inspire participants on volunteerism, Kristi Koci, from University of Pisa, Italy, who is currently volunteering with Devatop in Abuja, narrated how she heard stories of Nigerians trafficked to Italy for sexual exploitation, and decided to come to Nigeria to join in tackling human trafficking.
Devatop Centre for Africa Development (www.devatop.org) is a leading Nigerian youth-led anti-human trafficking organization that has directly impacted 10, 000 people in eight states through training, advocacy, and empowerment.
---