Group Condemns Human Trafficking, Slave Trade of Nigerians in Libya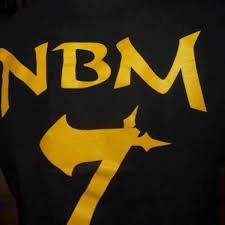 Members of Neo Black Movement (NBM) of Africa has joined numerous organisations and individuals in the world in condemning the human trafficking and slave trade of Nigerians and other African countries in Libya.
According to statement issued yesterday by the organisation which was made available to THISDAY, the President of NBM, Felix Kupa, who expressed sadness over the matter, stressed the need for communities and families to take the initiative of encouraging their children and wards to pursue education, apprenticeship and trade instead of embarking on journeys that most times end in death, rapes and all forms of evils.
Kupa asked that the government must collaborate with community leaders, parents and other stakeholders to see to the end of this unfruitful journey.
The statement quoted him as saying: "NBM has also engaged some communities in different areas of Delta State (Warri, Ughelli and Efurrun) partnering the leaders to discourage and prevent youths who embark on such deadly trips."
Kupa also condemned the recent publications showing Nigerians and other Africans being sold into slavery in Libya, adding that members of the Neo Black Movement through their legal adviser will write to the Libya embassy in Nigeria to seek full briefing on the video recently publicised.
The national president of the group also attributed that the movement is working with the law enforcement agencies to get approval to lead a peaceful protest to the National Assembly and the Libya embassy while calling on the Nigerian Ambassador to Libya to live up to his expectation by ensuring the life and properties of every Nigerian in Libya is protected.
This peaceful protest by the members of the organisation, he maintained, would be carried out in every part of the world where Libyan Embassies are located.
He therefore call on the African Union and United Nations for quick intervention on the issue whereby tasking them to bring the perpetrators to book.
The statement read: "The movement has petitioned the Nigerian Ambassador to Libya, Isah Aliyu, to come out and speak to Nigerians about the content of the video which shows young Nigerians being sold into slavery.
"NBM appeals to Libyan leadership to properly investigate this case and bring to justice those involved.
"The movement, while condemning this act drastically, urged the federal government to seek a permanent solution in curbing human trafficking and slave trade in the country."
The group leader suggested that engaging, educating and empowering the youths should be the initiative to be adopted by the government, groups and other stakeholders to curb these anomalies.
SOURCE: https://www.thisdaylive.com/index.php/2017/11/29/group-condemns-human-trafficking-slave-trade-of-nigerians-in-libya/
---