Ibrahim Sani Yola Sensitized 176 Students and Teachers on Human Trafficking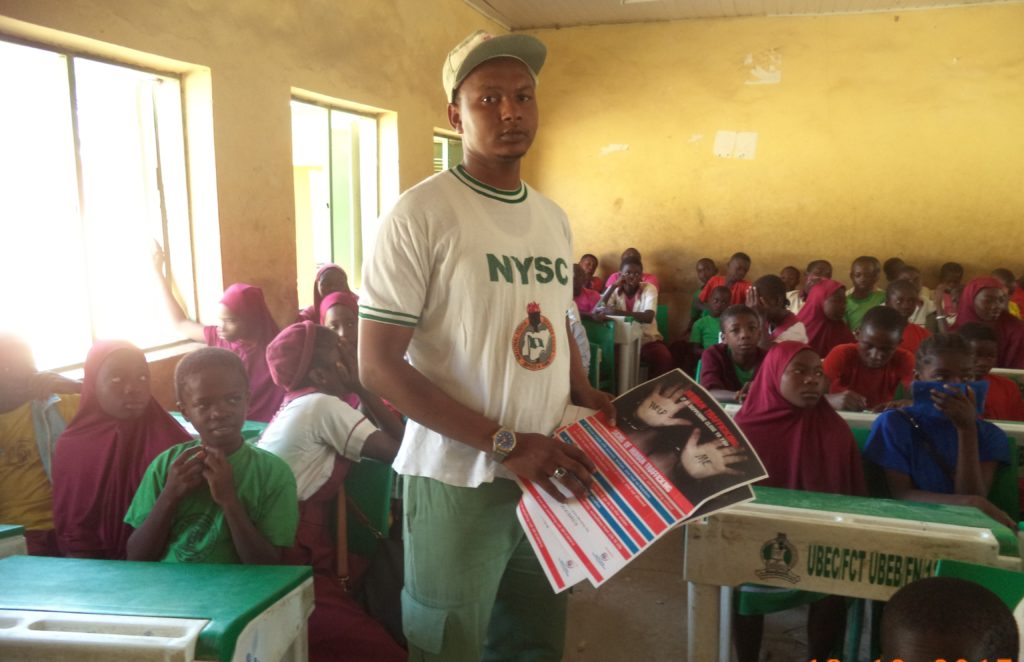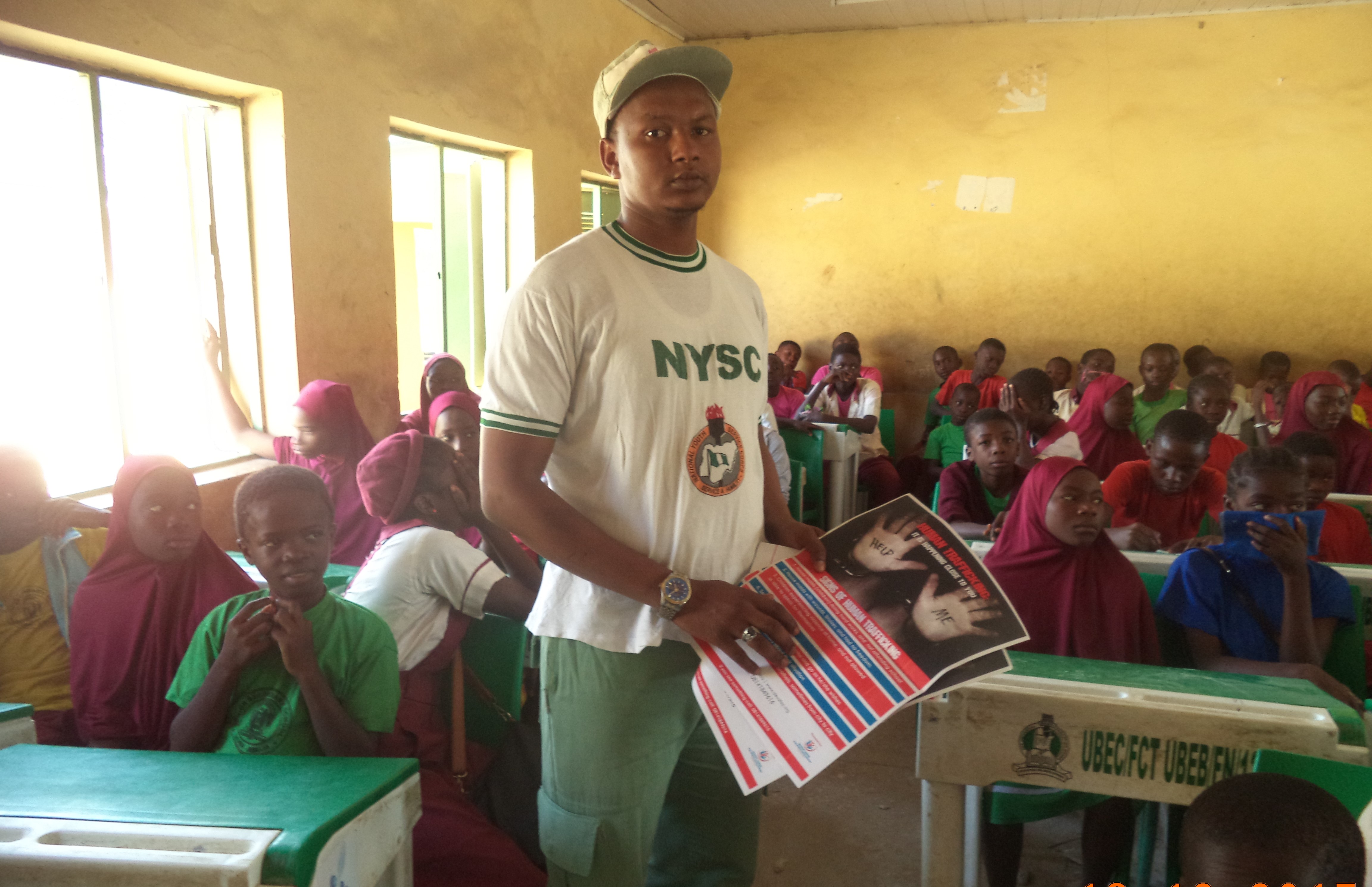 Ibrahim Sani Yola was among 40 youth that were trained as anti-human trafficking advocates by Devatop Centre for Africa Development with support from U.S Embassy Nigeria.   He carried out a project to  educate 176 students and staff of Junior Secondary School, Zuba, Federal Capital Territory, Nigeria.
Below is an interview with Ibrahim:
Introduce yourself (name, area of service, discipline, state of origin, ?)
My name is IBRAHIM, Sani Yola, and my area of service is Kuje area council.
I graduated from Ahmadu Bello University Zaria, Faculty of Science Department of Geography Science. My State of origin is Kano state, Nigeria.
Describe your take action project, its location, and number of people you impacted. (What else do you want us to know about your Take Action?)
My take action project took place at Junior secondary school, zuba where I sensitized the students, their academic and non-academic staff.  150 students were impacted along with 26 academic and non-academic staff
There are several cases of child missing/kidnapping in Zuba and their neighboring communities and this is what motivated me to carry out my take action project in the area.  I also sensitized Bar. M.S Yunusa on the need to combat human trafficking, and he later assisted me in executing the project in school.
How did you raise resources to carry out the anti-human trafficking project?
I used my personal savings to print more materials and for mobility in executing the project. 
What difference do you think you are making in the fight against human trafficking?
Being able to inform people about human trafficking and their rights which they were not aware of, and educating them on the signs to watch out for and also precautions to take to avoid being victims. Through my project, over 176 students and teachers became much aware of human trafficking, and how to combat it.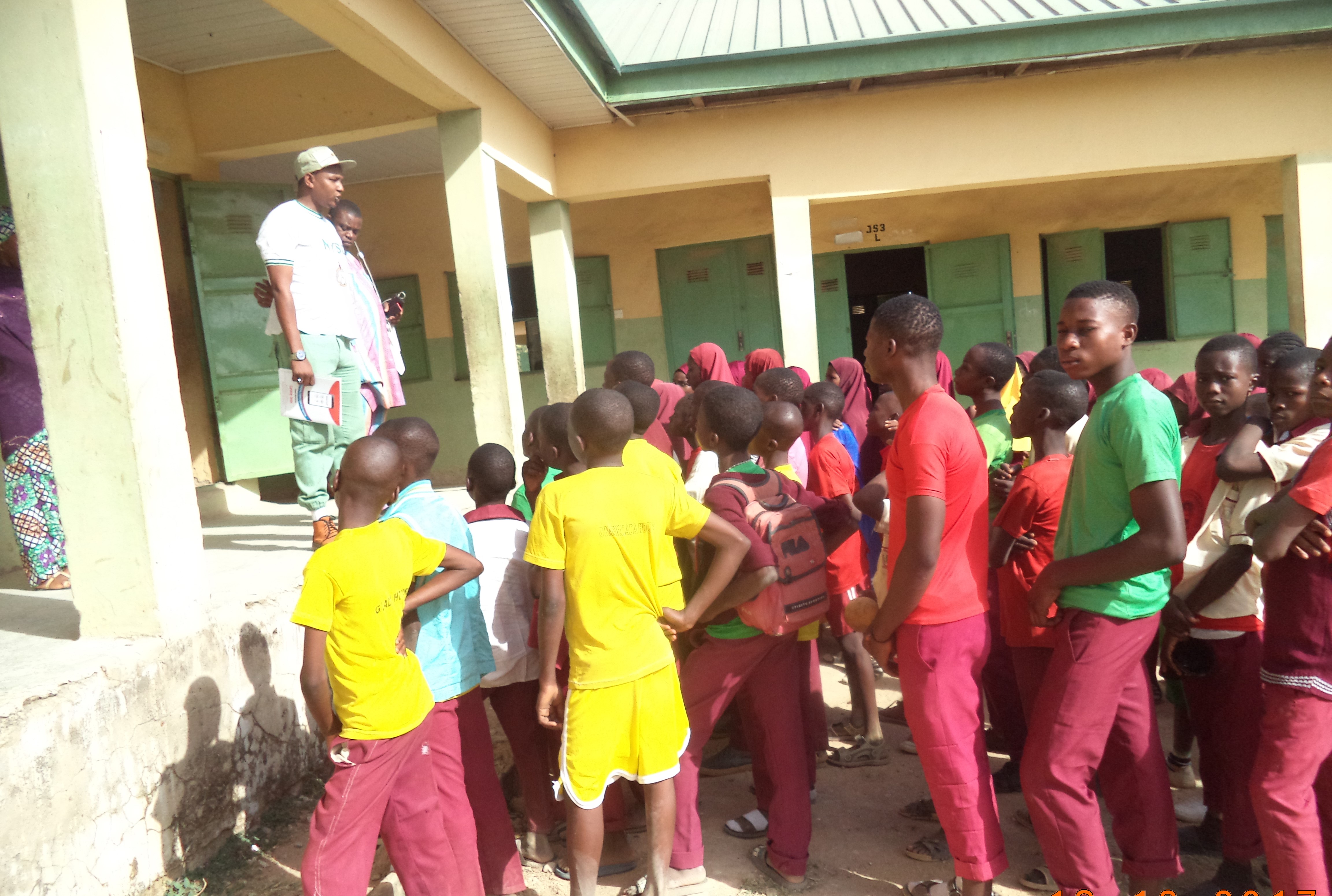 What motivated you to carry out a project on combating human trafficking?
I was trained as an advocate. This gave me more insight on what human trafficking is all about and motivated me to take action in the society by sensitizing people on the reality of human trafficking, stimulating them to take action to combating human trafficking in their communities.
In what ways has Devatop Centre for Africa Development empowered you to be at the forefront of combating human trafficking in Nigeria?
Devatop Centre for African Development empowered me with knowledge, courage and skills on how to become an Anti-human trafficking advocate.
What is your advice to young people?
My advice to young people is that they should be very vigilant, contented and stay focused.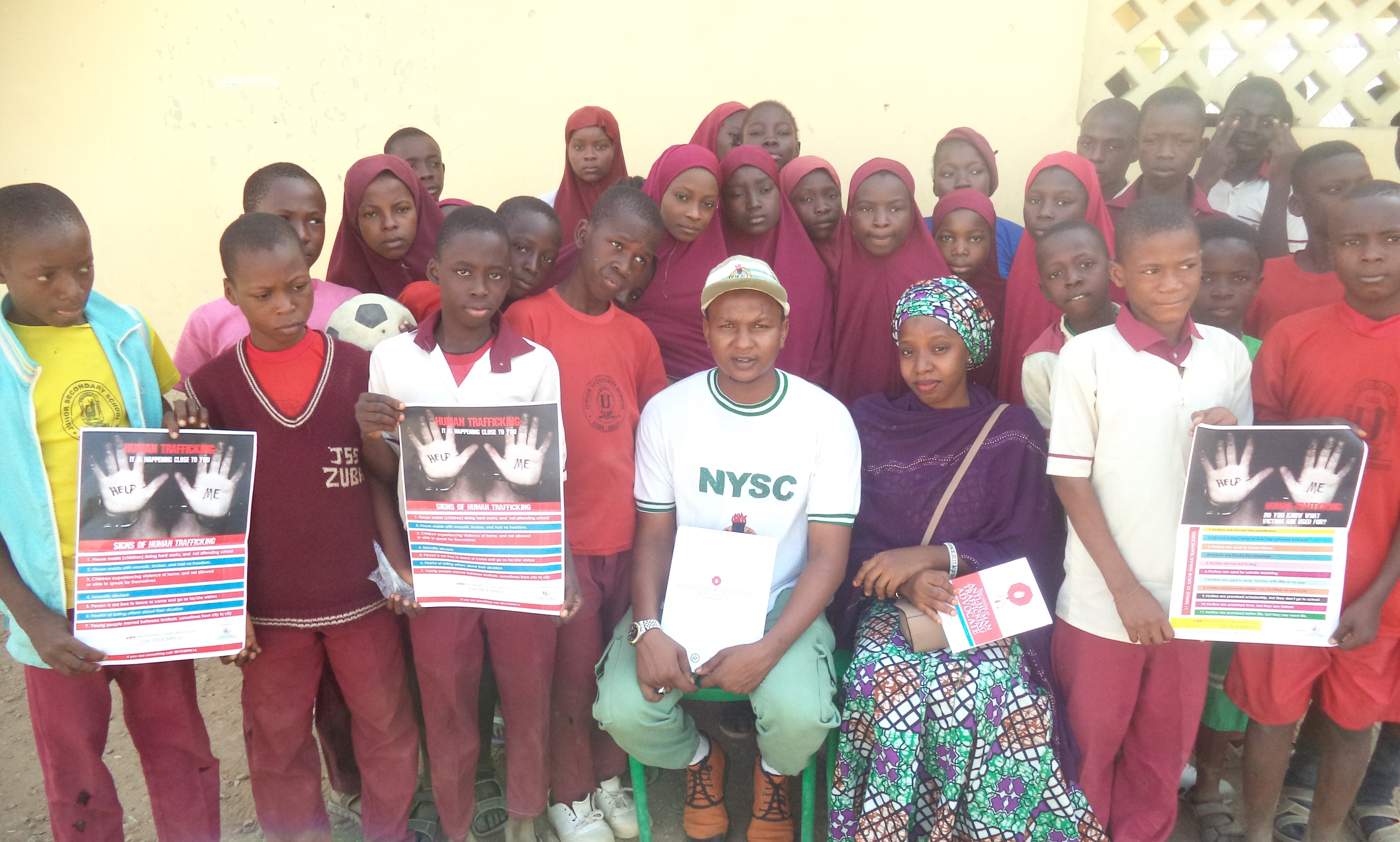 What next do you want to do to combat human trafficking?(If yes, describe it)
My next target is to train more people to be anti-human trafficking advocates as I learnt from Devatop Centre for African Development.
I will educate more people and engage them to join me in carrying out project as it's very important to have more people in combating human trafficking, because my project is not restricted to Secondary schools, rather it will reach different communities and villages that are not aware of human trafficking.
---